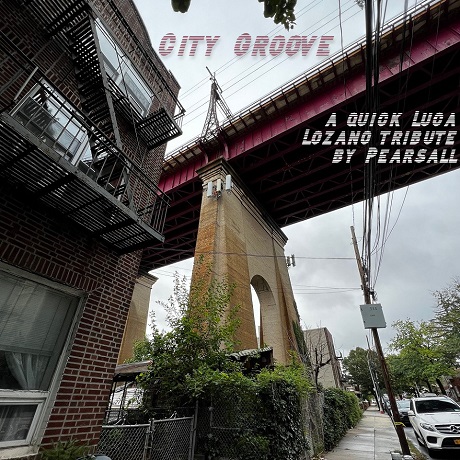 right-click, save as to download
Mixed in Berlin, November 2022
100% Vinyl
(46:03, 105 MB, 320 KBPS MP3)
Direct link to the file:
http://sonicrampage.org/mixes/lozano/Pearsall-CityGroove(AQuickLucaLozanoTribute).mp3
Tracklisting:
One of my favorite producers of recent years is London-born, Berlin-based dj/producer/label boss/designer/graffiti artist Luca Lozano (talk about a renaissance man!). I'm a big fan of his style, which mashes up elements of house, breaks, old skool Detroit techno, bleepy 90's techno, electro, and jungle to make a distinct take on house, one I've previously called 'rugged house'. It's a distinctly old skool house vibe, one that lovingly recreates the chunky warehouse sound of the late 80's / early 90's … it's a far cry from the stuff that dominates most modern house floors!
This mix isn't anything too major, it's just a little thing I put together to listen to on the train to Vienna last week (I had a job interview there on Friday). I've used some of his tunes before on mixes like Vibes Patrol, Don't Give Up and Super Rhythmic Facts, and I thought it would be cool to put a bunch together into one mix. I don't have a huge number of records by him, so I just used what I had and chopped them together.
Sometimes that's all there is to it!
If you like this stuff, make sure to check out his label Klasse Wrecks on Bandcamp.
On a separate, basically unrelated note, the cover image was take in Astoria, Queens, where I used to live many years ago. I took it when I was back in New York in early October. It's a great area!
Here's some street shots of Astoria that I took while I was there. IMO this mix is perfect for a leisurely urban stroll.