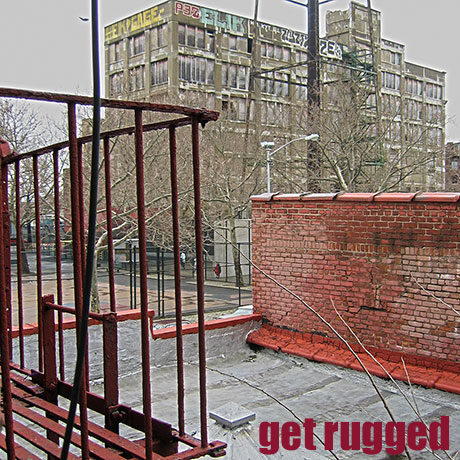 right-click, save as to download this free mp3 mix
Mixed in Berlin, September 2018
100% Vinyl
(49:02, 115 MB, 320 kbps MP3)
Style: Rugged House
Direct link to the mix:
http://sonicrampage.org/mixes/getit1/Pearsall-GetIt001-GetRugged.mp3
Tracklisting:
Tracklisting:
01. Fracture – Take You ft Lucie La Mode (Astrophonica)
02. Helix – House Beat 3 (Night Slugs)
03. Andreas Gehm – KW Sagittarius (Weapons Of Desire)
04. Jerome Hill – It's Time For The … (Super Rhythm Trax)
05. Head High – Burning (Keep Calm Mix) (Power House)
06. Boddika & Joy Orbison – TMTT (SunkLo)
07. Luca Lozano – Super Rhythm Track (Super Rhythm Trax)
08. Snuff Crew – Naughty (Bleeper)
09. Your Planet Is Next – Down (Klasse Wrecks)
10. Luca Lozano – Come With Me (Unknown to the Unknown)
11. Hardcore Edits – Hardcore Edits 1 (Side A1) (Hardcore Edits)
12. Nightmares On Wax – Aftermath (Special Request Remix) (Warp)
13. Mall Grab – I've Always Liked Grime (Unknown to the Unknown)
14. Pinch – Screamer ft Riko (Tectonic)
15. 20 Hurts – Proof Positive (Sound Entity)
Cover image: looking out of my kitchen window from back when I lived at Milton & Franklin, Greenpoint, Brooklyn, early 2004
So I had a little desktop meltdown a few weeks back, and I had to pull the hard drive out and connect it to another computer to pull all my data out, including unreleased mixes (like this one!):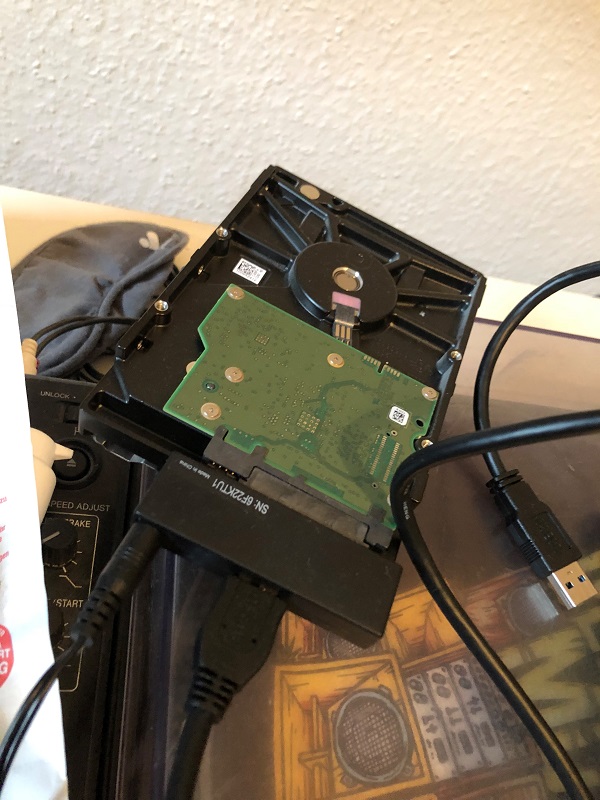 Hence the delay in new music (plus family stuff and work and the usual distractions, of course).
Anyways, the important thing is that I was able to rescue this mix, put it online, and now I can share it with you! I also learned a valuable lesson about making sure all music is backed up immediately, not just periodically. One to remember, fellow kids.
This mix is the first in a new series I am planning to do called "Get It", which will be a series of 15 track mixes, each devoted, roughly, to a single genre or idea or concept. Why 15 tracks? For a couple reasons, I guess. The first is that it's a nice round number, and secondly because a fifteen track mix generally won't take too long to do, which is important when, like myself, you no longer have lots of free time to record. The days when I could record and re-record mixes multiple times are long gone!
The series is going to be focused on new music, or at least new by my standards, i.e. stuff from this decade (more or less). No dusty 90's records! The reason for this is because over the last couple of years I have got back into buying new records on vinyl. However, the amount of time I have to actually listen to records is small, hence the need to put them on mixes for my own enjoyment while at work. OK, sure, I could also listen to them via streaming options, but I just really prefer to make my own mixes and listen to music that way.
It's my thing.
To start the series, I would like to present 'Get Rugged', which is a little trip into what I call rugged house and techno. House music is a bit of a funny one for me – it has taken so many forms over the years that speaking of 'house music' as a generic term tells you almost nothing. If someone says, 'I made a house mix', basically the only thing you can take from that is a rough bpm. Without any more information the possibilities are limitless. Is it a mix of music from the classic early Chicago / New York days? Is it a British tech-house sound? A French disco-influenced sound? Something else entirely?
In my case, anyone who has been following these mixes for a while will know that I am not really a major househead. I like it just fine, but it's not my main thing, or even like my seventh main thing. So it's a bit funny that I am kicking off an entirely new mix series with a quote-unquote 'house mix', right?
In this
What do I mean, therefore, when I say that this is 'rugged house'? Essentially, this is house (and techno!) that is a bit rougher than the standard template, a bit more bass-heavy, with a generous dollop of chunky breakbeats ladled over the top.
It's not so much 'sexy Italian lady in sunglasses in Ibiza', more 'coked-up Cockney geeza spraying your ear with spittle'.
Yeah, you know exactly what I mean.
I have tried to make this mix a (pleasurable) version of that experience – everything from Fracture's piano house (I've actually played it at 33 rpm, shhhhh) to jacking Chicago-style ghetto bangers from Jerome Hill and Snuff Crew to the rough sounds of Luca Lozano (the rugged house producer par excellence) to the slinky deep sounds of Boddika & Joy Orbison to the old skool flavors of Hardcore Edits and Special Request's remix of Nightmares On Wax, through two grime-inflected house bangers from Mall Grab and Pinch, before finishing off with a heavily pitched-down jungle techno monster from 20 Hurts, aka rave legend Jack Smooth.
Phew!
It's only 15 tracks, but it's quite a ride … enjoy!