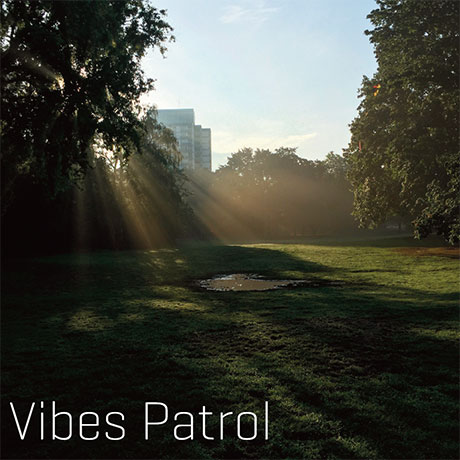 right-click, save as to download this free mp3 mix
Mixed in Berlin, June 2016
100% Vinyl
(90:44, 207 MB, 320 kbps MP3)
Style: Electro, breaks, old skool and other bass-heavy styles of music
Direct link to the mix:
http://sonicrampage.org/mixes/vibes/Pearsall-VibesPatrol.mp3
Tracklisting:
01. Jedi Knights – Antacid (Smugg)
02. Cha-os – This Is Too Much Bass (UK Edit) (Super Rhythm Trax)
03. Luca Lozano – Calling All Dancers (Hypercolor)
04. Jerome Hill – Get Busy! (Hornsey Hardcore)
05. Sonz Of A Loop Da Loop Era – Further Out (Da Far Out Remix) (Suburban Base)
06. Special Request – Take Me (XL Recordings)
07. NoFace – Saturate (Jericho One)
08. Ha-Lo – Jellyhead (Eukatech)
09. Pukemaster Gehm – Pukemaster (Solar One)
10. Laurent Garnier – Crispy Bacon (Aux 88 Mix) (F Communications)
11. Miss Kittin & The Hacker – Sweet Dreams (International Deejay Gigolos)
12. Clatterbox – Time Delay (Solar One)
13. Luca Lozano – Outer Space (Super Rhythm Trax)
14. Trusta – Feel So (Swamp 81)
15. Boddika – Sometimes (Swamp 81)
16. Jon Convex – Your Mind (Or Mine) (Naked Lunch)
17. Pinch & Mumdance – Double Barrelled Mitzi (Turbo Mitzi VIP) (Tectonic)
18. Tsunga – Maris Piper (Black Acre)
19. Mella Dee – Deep Soul (Dext)
20. Mella Dee – Trellick (Lobster Boy)
21. Blame – Piano Takes You (Moving Shadow)
22. DJ Funk – Booty Perk U Later (Pro-Jex)
23. Oxia – Situation (GoodLife)
24. Benga – Power (Benga Beats)
25. Instra:Mental – User (NonPlus)
26. Drexciya – Species Of The Pod (Tresor)
27. Walton – Homage (Keysound)
28. Detboi – Pin Point (Keysound)
29. Head High – Hex Factor (Power House)
30. Lazer Worshippers – Lazer Worshippers Theme (EXperimental)
Keep up to date with The 780 Project
So it's been a little while since I did a mix, which basically boils down to some stuff happening behind the scenes in my personal life that has meant that I have had less time to do mixes. Which is a shame, because it's knocked me right off the pace of The 780 Project. Now that I've opened a small window up time-wise, I decided to leap through it whole-heartedly with this mix, which is 30 tracks of across-the-board bass pressure. I just threw this together as a bit of fun, but it includes new and old, and everything from electro to breaks to techno to proper old skool rave. Good times!
Expect another fresh mix this weekend – that will be a jungle mix as a teaser for my set at Kulturhaus Kili next week.