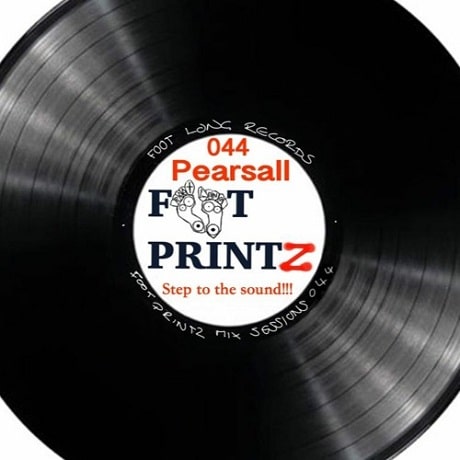 Foot Printz Sessions 044: Pearsall
No download available on this one!
Mixed in Berlin, November 2022
100% Vinyl
(72:55, 166 MB, 320 KBPS MP3)
Tracklisting:
This is a guest mix I've done for Footlong Records' podcast series. They asked for a very hard selection, so I decided to do some crate-digging in order to pull together a selection of tear-out new skool jungle from the last few years. If you liked my Drumwar and Get Ruff Tuff Dangerous mixes, you will enjoy this one!
Make sure to check out the Footlong Bandcamp page, and buy music from them!
The blurb on the mix:
Ez now,

And how are you all doing on this very special Wednesday ?

We have a special mix from Foot Long Records friend in the prolific mixing master of Pearsall (@sonicrampage) .

I first came across Pearsall a few years ago a few days after I had been to a Bangface Weekender and was heading down to Somerset to paint some rooms in a farm down there, and was looking for mixes to play whilst I was working. Pearsall provided me with a shed load of daily mixes to get me through my time there, and it really helped, cheers man !

Pearsall currently resides in Berlin, and is a mixer on both vinyl and digital. His Soundcloud page has 245 tracks on it, mainly mixes of all sorts of genres and all artist mixes and series of mixes. He also has his own blog, which he updates reguarly here: sonicrampage.org/blog/ .

He created his own special 4-track EP titled `Squat Rocking EP` last year, which was a joint project with him and A.B. where he marked 25 years in the game through this. It has a plethora of samples influenced by all the music he has loved over the years within it, which gives the EP its own unique sound and character.

The EP can be found here:

pearsall.bandcamp.com/album/squat-ro…g-ep-sonicr001

I have to say that I do not know of any DJ mixer that has put the sheer volume of specific, well thought out recorded mixes on their Soundcloud page that compares to Pearsall. Hats off you to mate, you have created something special there, bigup !!