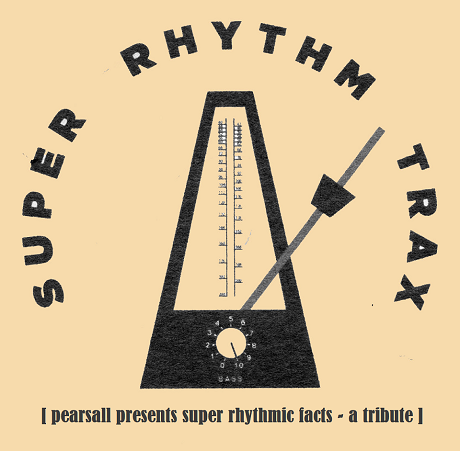 right-click, save as to download this free mp3 mix
Mixed in Berlin,January 2020
100% Vinyl
(85:28, 195 MB, 320 kbps mp3)
Direct link to the mix:
http://sonicrampage.org/mixes/srt/Pearsall-SuperRhythmicFacts(SuperRhythmTraxTribute).mp3
Tracklisting: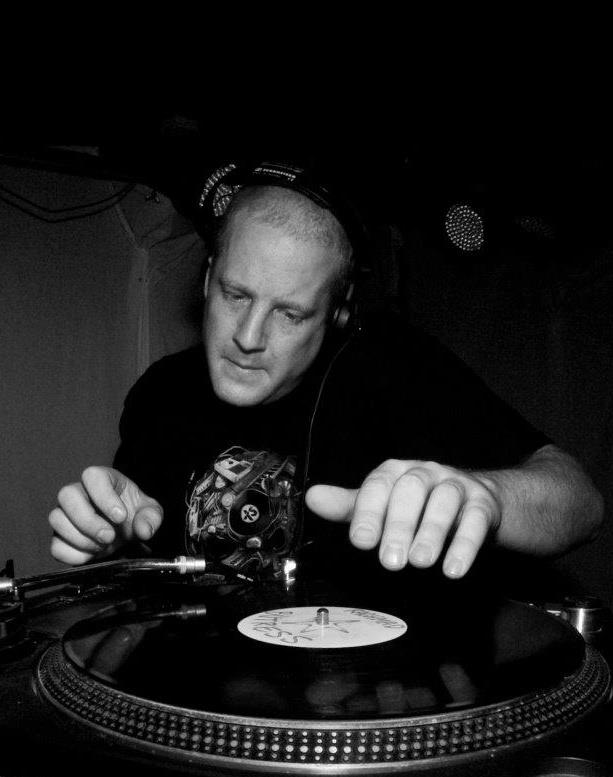 Just over one year ago I dropped Full Metal Jacking, a tribute to one of my favorite techno dj's / producers, London's Jerome Hill. A modern day renaissance man behind the decks, his sets cover every thing from the weirder end of techno to old skool hardcore, jacking house, wobbly acid, breakbeats, electro and beyond … to say nothing of his adventures in hip-hop, funk and soul!
Yeah I'm a fanboy … so what?
Therefore I am very excited to follow up that tribute with a brand new tribute, this time to his extremely awesome label Super Rhythm Trax, home to all kinds of loving homages to the dance music of yesteryear. It's a nice way to kick off the year!
Here's what the man himself had to say about the label during our interview last time:

I'm a huge fan of Super Rhythm Trax in particular, what led you to start this label?
Thank you! I guess Don't is pretty crazy and quite pummeling, so Super Rhythm Trax was founded to get back to my original inspirations, the more morosely bleepy and post-acid house era sounds of the pirate radio stations I grew up on. That whole 1989/1990 thing!
Or, alternatively, here's a little something from his interview with Sheffield Cassette:
Since Don't you have started Super Rhythm Trax and it's sub-label Bleeper: both showcasing consistently high quality music. What sets these labels apart from Don't?
Well, Super Rhythm Trax started so I could release the other kind of techno/house that I love, which is stuff influenced from the golden age when I first discovered the music, the 1988-1990 period. Hearing a Mike Ash track was actually what spurred me on to start the label, although Don't 20, a split EP by Matt Whitehead and Neil Landstrumm, could have easily fitted as the first release and if I'd thought of it at the time, then that might have easily been. Bleeper was a label I made to release the stuff that was a bit too wild for Super Rhythm Trax but not wild enough for Don't.
With this particular tribute mix I have tried to capture the flavor of the label, using 27 of the combined 31 releases from Super Rhythm Trax and the sublabel Bleeper – I'm only missing four of the releases. As you can tell, I'm a fan!
This mix, therefore, starts off deep and slow, at about 120 bpm, and then over the course of the mix speeds up … a little. This is almost certainly the slowest overall mix I've ever done!
But it's not exactly soft, though – plenty of heavy hitters are featured throughout! Cardopusher's 'Microbes' might barely hit 130 bpm when pitched up to +8, but it's an absolutely brain-frying sizzler of a track! Pure acid mayhem of the most unfiltered kind.
Still, though, the point of this mix was to show off the diversity of the label's output and I think I succeeded with that: of course there's a big heaping helping of acid house, from stuff that's pretty subtle to stuff that's pretty hammering, but then there's also a bunch of Chicago-style jack trax, a little detour into breaks and electro, and even right at the end some luscious, widescreen Detroit-style techno courtesy of Dublin's John Heckle.
And that's it! It's a good, fun listen, and a nice way to start the new decade. My plan for the year is to only do tribute / concept mixes … we will see how that goes, but I have already collected over 40 ideas in a spreadsheet, so I think I have plenty of ammunition to start with.
Any requests, though? Leave a comment here or on Soundcloud.
See you soon for more music!