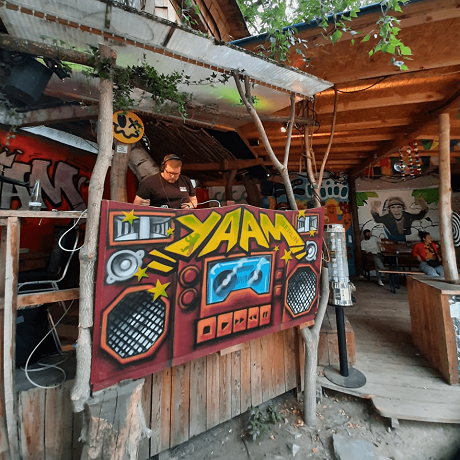 right-click, save as to download this free mp3 mix
Mixed in Berlin, October 2021
100% Vinyl
(66:35, 152 MB, 320 kbps mp3)
Direct link to the mix:
http://sonicrampage.org/mixes/begrime/Pearsall-TheYaamSessions.mp3
Tracklisting:
More music!
After a slowish start to the year, I'm trying to pick up the pace of making and releasing new mixes by getting into a new habit, namely recording in little bursts a few nights a week. Nothing major, just 20 to 30 minutes at a time, as I've found this fits in a bit better with my family life and it takes away the excuse of 'oh, I don't have time to do a full mix'. Sure, on any given night I don't have 60-90 minutes, but I can definitely rustle up 20-30, and if you do that four times a week you end up with between 80 and 120 minutes of material, which is plenty for a mix, right?
As I write this, therefore, I have one finished mix (Armand van Helden tribute!) also done, and I'm working on another one (modern jungle techno!), and I plan to do a different one (Berlin techno! Or maybe AKO Beatz!) next week … so the gears are grinding along and stuff is happening.
I guess the younger me would 100% have considered such an approach to be 'cheating', but the younger me didn't have two kids nor a job that was anywhere near as demanding, so fuck that guy and his overinflated purism. 😉
This mix, specifically, has been on the shelf for a little while – I originally recorded it in October for the Begrime radio show and I am only now getting it up on Sonicrampage. The genesis of this mix was, well … not very complicated! I didn't have much free time and the deadline for submission was looming, so I just got out a stack of records and did it in little bursts over a couple of days and then stitched it together in Soundforge.
Normally I would do a grime mix for Begrime (and in fact this is what I've done in the past; see here, here and here), but this time around I decided to do something a bit different: a deeper dubstep mix.
OK, that's not that different – similar bpm, similar roots, all that.
I wasn't getting too wild and crazy!
But still, a little bit different.
Why did I do a dubstep mix?
There's not really a very complex story to it – Begrime did a little party in September at the beach bar at Yaam, a venue by the river in Friedrichshain, and the management asked us not to go too hard too early, so I volunteered to go first and play dubstep, on the assumption that it would be a bit more mellow than straight-up grime.
To be honest, I didn't think too deeply about it in advance, I just got out some of my older dubstep records, mostly on the deeper side (no mid-range tearouts!), did a little practice, and packed my bag. That's it!
On the day itself, I was pretty exhausted and was sort of looking for reasons to not do it, but I still made my way there for 7pm and … it was great!
Like obviously 7pm on a windy September evening with a bunch of people sitting around drinking, the first fall chill in the air, is not a prime slot in any way shape or form, but frankly it was just so much fun to play these records and hear them loud (or at least loud-ish). Clearly it's a different experience to hear music on a proper soundsystem as opposed to on headphones or a home stereo system, and that goes for all genres of music, but, well, dubstep stands out even more so in this regard.
What you never experience with dubstep at home is the sheer physicality of it, the intensity of the bass. You hear it and experience it in a whole new way, and even though I was playing to a bunch of people who, frankly, probably didn't care too much either way, it was just really really fun. I did my one hour set and walked off absolutely buzzing! It was so cool to hear this music at this volume again, and especially to play so many tunes that I hadn't really played much for a while.
A great experience!
It was also very nice that my cousin Diana stopped by with some friends – they seemed to have a nice time! She's from New York City and is studying in Amsterdam this year – it was great to see her.
Afterwards I was feeling very inspired, so I ended up doing this mix a few weeks later to try to recapture that vibe a little bit – I reused quite a few of the tunes, but not all. Everything on this mix was in my bag that day.
Here's the setlist from the actual party, for those of you who are curious: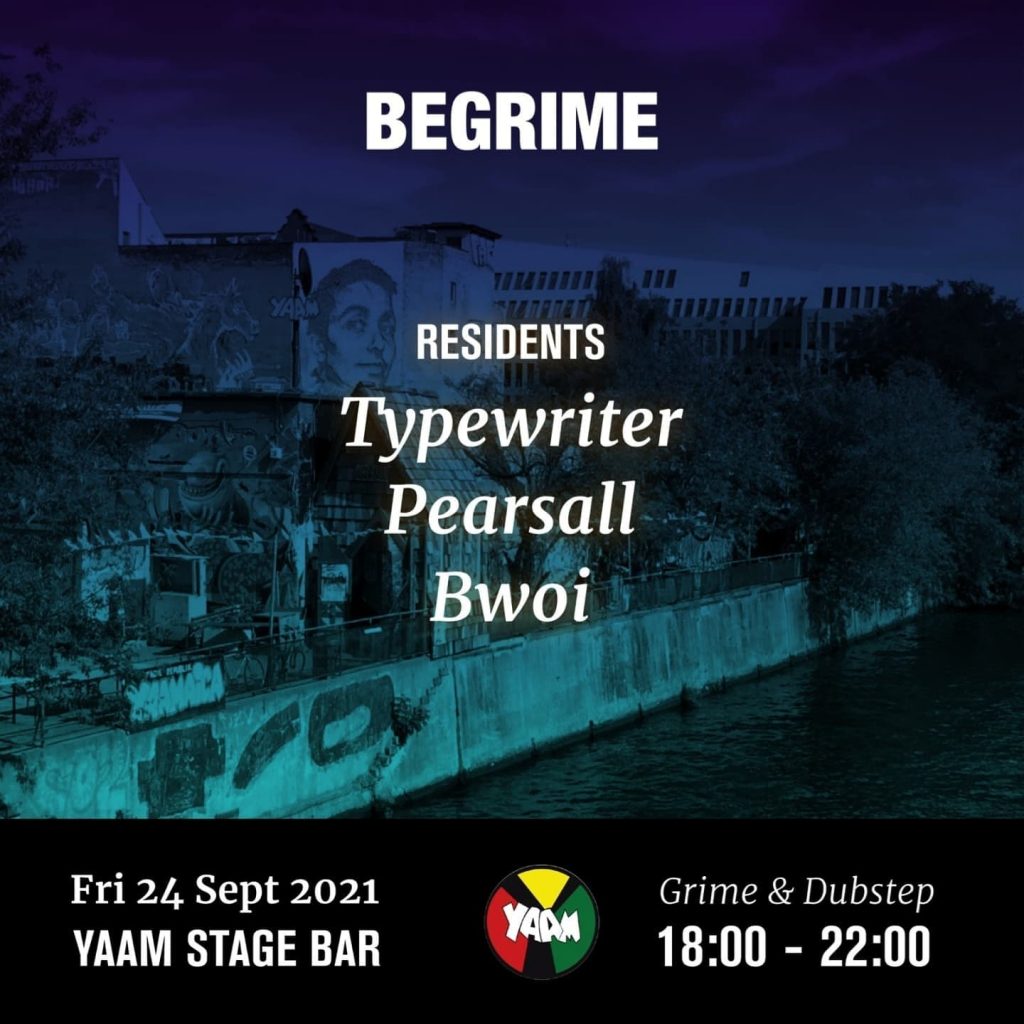 01. Matty G – Back to the Bay feat. Ugene [Dub Police]
02. Babylon System – Everyday Hustle [10 Bags]
03. Silkie – Head Butt Da Deck [Deep Medi Musik]
04. Skream – Phatty Drummer [Deep Medi Musik]
05. Coki – Burnin' [White]
06. Kromestar – Late [Southside]
07. Von D – Coquine [Black Acre]
08. Martyn – Shadowcasting [Revolve:r]
09. 2562 – Kontrol [Tectonic]
10. Skream – Memories of 3rd Base [Digital Soundboy]
11. Matty G – Bass Frequency [Dubplate]
12. Matty G – Summer Solstice [Argon]
13. Landslide vs Slaughter Mob – Splurt (Skream Remix) [Halo Beats]
14. Loefah – Natural Charge [Version]
15. Vybz Kartel – Emergency (Coki Remix) [Greensleeves Dubstep]
16. The Arts of Noise – Moments in Love (Caspa Remix) [White]
17. RSD – Forward Youth [Tectonic]
18. Mala – Maintain Thru Madness [DMZ]
19. Skream – Midnight Request Line [Tempa]
20. Coki – Dry Cry [AWD]
21. King Soly – Wicked King of Persia [Bass Face]