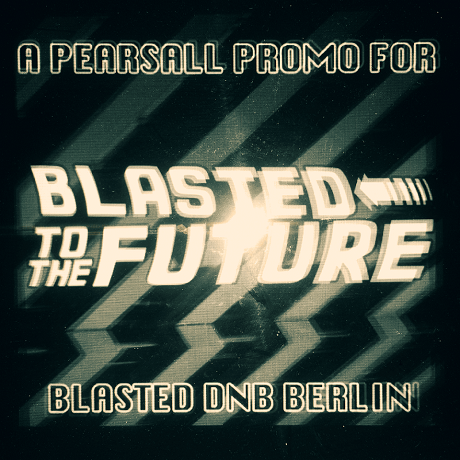 right-click, save as to download this free mp3 mix
Mixed in Berlin, May 2019
100% Vinyl
(84:52, 123 MB, V0 VBR MP3)
Direct link to the mix:
http://sonicrampage.org/mixes/blasted/Pearsall-BlastedToTheFuture.mp3
Tracklisting:
This mix is a little promo that I put together for my set next week at Blasted, where I will be playing back to back for two hours with my friend Vali NME Click. We're going to play an old skool set, so expect '92 euphoria, '93 darkside, '94 jungle and maybe even some early happy hardcore from myself (since I love that stuff a lot). This is a taster for the event, but really just a cool mix in and of itself – enjoy!
More party info (taken from Facebook):
Musical trip to the past. Early 90's breaks, hardcore, jungle techno. Classic drum'n'bass sounds from mid and late 90's. Techstep blueprints, early neurofunk. Good Looking vibes included. Strictly 1992-2002.
Underground drum'n'bass event with sick Berlin based DJs in the cellar of an alternative absinth bar 5 minutes walk from U-Bhf Frankfurter Tor.
__________________
DJs:
Vali NME Click (Parallax Recordings, DE)
https://www.mixcloud.com/valinmeclick/
Pearsall (Sonic Rampage, USA)
https://soundcloud.com/sonicrampage
Duff (Refloat, DE)
soon
DJ Desire (DARK REAL DARK, DE)
https://soundcloud.com/desire-d/
Molecular Structures (Medschool, Basswerk, Blasted, DE)
https://soundcloud.com/molecularstructures
Agem (Blasted, CZ)
https://soundcloud.com/djagem
Vorsicht – the party is taking place on the 9th June, Sunday night. Yet, Monday the 10th is holiday! (Pfingstsonntag)
Start 22:00
__________________
BLASTED
Underground drum'n'bass events since 2014
LAUSCHANGRIFF
Alternative absinth bar with free kicker and a cosy dancefloor in the basement. 5 minutes walk from U-Bhf Frankfurter Tor.
Rigaer Str. 103, 10247 F*Hain