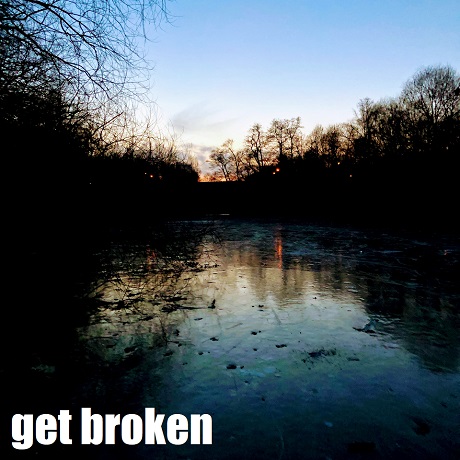 right-click, save as to download this free mp3 mix
Mixed in Berlin, May 2019
100% Vinyl
(46:19, 106 MB, 320 KBPS MP3)
Direct link to the mix:
http://sonicrampage.org/mixes/getit7/Pearsall-GetIt007-GetBroken.mp3
Tracklisting:
This is the seventh edition of the Get It series of mixes that I've been churning out since the latter half of the year. As mentioned before, each of these mixes is dedicated to a single genre, 15 tracks only, and using only new (or at least mostly new records). For many years I was focused only on mixes of old stuff, so this has been something of a shift for me. Actually, it's maybe not been the wisest strategy when it comes to maximizing listens, but it has been fun!
So for this one, I have recorded my first pure breakbeat mix for at ten years. In fact, a quick shows that the last one, Drop The Hammer 4, was recorded in May 2009. Wow, time flies!
Stylistically, this mix is quite different from that one – that was focused very much on what was known at the time as 'nu skool breakz', a tough breakbeat sound that was very much like a slowed-down drum n' bass, whereas this mix is much more diverse sonically, with the common thread being that it contains breakbeats from around 135 to around 145 bpm.
In practice that means this mix contains everything from the deeper sounds of Nite Fleit and DJ Different to the dark funk of CRK and Mall Grab to the melodic explosions of G-23 and Tessela and the slowed-down jungle vibes of Special Request and Spooky and on to a ravetastic finish courtesy of Borai, Dexorcist, Hornsey Hardcore (aka Jerome Hill) and Zomby.
Putting this one together was great fun, precisely because the vibe is so mixed – it was like a bit like building a crazy Duplo tower with my son out of many different colored bricks, except it was done with sound, and not with actual physical items.
Um, hopefully that makes sense?
Overall, I think this mix works very nicely, precisely because of this musical diversity within this one loose theme, and actually that's what I've really enjoyed about this series so far. These mixes are pretty much the perfect length for me to be like 'I feel like a bit of breaks now' or 'I feel like listening to some ragga jungle' or 'I fancy a bit of electro' – they're only 15 tracks, so switch it on my phone and off you go!
In terms of the future of the series, the current plan is to go to volume ten and then take a breather. Eight is already recorded, and is dubstep – my first dubstep mix for three years – and nine is well advanced in the planning stages, and hopefully I will be able to record it this week. Number ten to close out the series (for now!) will be a bit more work, but ideally I would also like to record that in the next couple of weeks. Then after that I will start work on a special acid mix project that I've been thinking about for a while, without actually doing.
So there's a lot of interesting stuff on the way! As ever, you can subscribe to the mailing list on the left, or follow me on Soundcloud or Facebook for the latest updates.