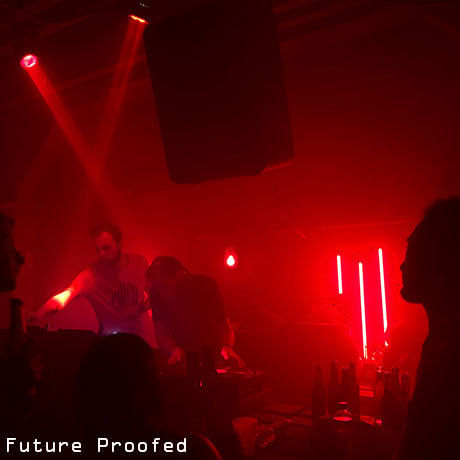 right-click, save as to download this free mp3 mix
Mixed in Berlin, July 2018
100% Vinyl
(75:06, 171 MB, 320 kbps MP3)
Style: New Skool Breakbeat Hardcore / Jungle Techno / Rave Mayhem
Direct link to the mix:
http://sonicrampage.org/mixes/future/Pearsall-FutureProofed.mp3
Tracklisting:
Tracklisting:
01. Revert Project – 1990 What? (Jedi Recordings)
02. Systec & Inflex – Ancient Castle (Dragon Technicals)
03. Innercore – 24 Track Mix (Peace On Wax)
04. Worldwide Epidemic – Telemechanique (Jedi Recordings)
05. Tentun – Watch Dis (Rikka Jam)
06. FX – Marked (Demonic Possession)
07. Tim Reaper – TR1 (Dark Age)
08. Champa B – Untitled (Phat Bubba)
09. Response & Pliskin – Plastic Face (Western Lore)
10. FFF – Pirate Stretch (PRSPCT RVLT)
11. FX – Medusa (Demonic Possession)
12. Dwarde & Gand – Globex Corp Vol. 4 (Side B2) (7th Storey Projects)
13. Peter Darker – Nights R Darker (7th Storey Projects)
14. FX & Kutmaster K – Monster (Deadbeat)
15. Trigger Happy – Vol. 1 (Side A) (Trigger Happy)
16. DJ Jedi – Automation (Phat Bubba)
17. Tentun – Fog (Rikka Jam)
18. Hornchurch Hardcore – Flashback (Dark Age)
19. Tim Reaper & Dwarde – Globex Corp Vol. 1 (Side A1) (7th Storey Projects)
20. FX – Twilight (Part 1) (7th Storey Projects)
21. DJ Jedi – Frenzy (Jedi Recordings)
22. Trigger Happy – Vol. 2 (Side B1) (Trigger Happy)
So, something pretty cool happened recently:
Thanks to everyone who has listened to the mixes!
To celebrate I am working on a special acid mix (as decided by the votes) but it's going to take some time to make it real, given all the other things going on in my life at the moment – there just isn't enough time! Trust me, though, this is going to be a real Pearsall journey …
Before that, though, I'm quite pleased to share this mix, which I've been sitting on for a few months now. Originally recorded in July, this is an all-vinyl foray into some of my favorite recent breakbeat hardcore tunes. I guess you could call this stuff 'new old skool', but that's a silly name, so I won't. If you enjoyed my DJ Jedi tribute mix then this is very much in the same vein, albeit with a wider roster of artists.
As with Drumwar, this mix pulls together a bunch of recent (or recent-ish) tracks by artists who are looking back to the glory days of the UK rave scene. If we're honest, most of the tracks on this mix betray precisely no influence from musical developments of the last 20+ years, something that, to me, brings up many interesting questions.
This is because the original hardcore rave sound arose in a musical, social and political context that is very different from the one we experience today, a whole confluence of events that cannot be recreated. It also can't be ignored that the scene was like a huge hive mind focused on relentless change and innovation – the speed of change was breathtaking, and probably without much parallel in recent musical history.
Just consider the difference between these two tracks on Reinforced Records. This is from 1991:
And this is from 1996:
Only five years apart, but what a world of difference, right?
So it's an interesting paradox with tracks like the ones I've selected for this mix, in that they are very consciously imitating a moment in time when musicians were desperately trying not to imitate, but to innovate and to keep progressing. It's a bit like modern guitar bands still reaching for that classic garage punk sound, in a sense.
But the question is: does it matter? If the music sounds good, if it is fun and gets people dancing, who cares if it was made in 1992 in a studio in Hertfordshire stacked high with primitive synths and samplers or in 2018 in a bedroom in the Netherlands on a laptop loaded with soft synths?
I guess for me it doesn't really matter. (Otherwise I wouldn't be spending so much money buying this stuff on vinyl, duh).
And I don't think it really matters for the artists or labels, either – sometimes music is just there to be enjoyed, so maybe I should shut up, stop overthinking things, and have some fun, right?
Enjoy the mix!