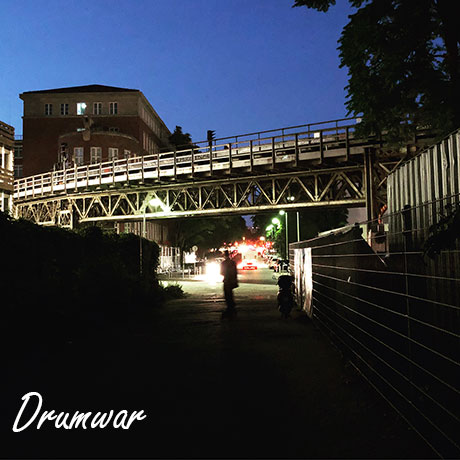 right-click, save as to download this free mp3 mix
Mixed in Berlin, July 2018
100% Vinyl
(64:54, 148 MB, 320 kbps MP3)
Style: New Skool Jungle/Drum n' Bass
Direct link to the mix:
http://sonicrampage.org/mixes/drumwar/Pearsall-Drumwar.mp3
Tracklisting:
Tracklisting:
01. Double-O – Dreamin' (AKO Beatz)
02. Threshold – Rydin Durty (Fresh 86)
03. Sully – Digitalis (Uncertain Hour)
04. Outer Heaven – Murda (Rupture)
05. Nolige – Sekkle VIP (Foundation X)
06. FFF – Empty Pocket Raver (Phat Bubba)
07. Warn Ah Bruddaz – Settle Down (Warn Ah Bruddah)
08. FFF – Gaze Out (Diamond Life)
09. Skitty – Hornsman (X Nation Remix) (Foundation X)
10. Dub & Wheel – Oh Dread (Cool n' Easy)
11. Dead Man's Chest – Mild Mild West (Western Lore)
12. Lavery – Shaolin Style (Sub Code)
13. Sully – X Plus Y (Keysound)
14. Threshold – Crabs (AKO Beatz)
15. Vocoda – Sesame Clash (Phat Bubba)
16. FFF – Murder Comet (Myor Massiv)
17. Junglord – Manchester Bad Bwoy (Supercharger)
18. Kid Lib – Nuff Luv (Sweet Sensi)
19. Sully – Soundboy Don't Push Your Luck (Foxy Jangle)
So I am really excited to drop another mix on you! Yes, this is another mix that I did back in July when my wife and kids were away for a week and I had time to do three mixes in one week. This one is a lovingly mixed selection of modern jungle/drum n' bass tunes. As usual, this is all vinyl, because that's how I do. Anyways, having spent so much on new vinyl in recent years, I have to do something productive with it, right?
It's really been very interesting for me over the last 3 or 4 years, because I took such a long break from listening to new jungle / drum n'bass that I had more or less come to believe that nothing interesting was happening. I was content to just keep digging deeper into the golden days of the 90's, but the Facebook group Long Live Beautifully Crafted Jungle! showed me that, actually, there's a lot of cool stuff being done right now, both by fresh producers as well as old skool producers getting a second wind.
So this is now the fourth mix of new stuff that I have done in recent years, following Stepping Into Dusk, Out in the Streets and Fear the Reaper. This particular one is probably the most explicitly 'jungle' one yet, with plenty of smashing Amen drums, ragga vocals and rare groove samples, but there are also a number of more modern influences. For example there are a few tracks that use Wiley's signature 'eski' grime sounds, plus a number of the tracks also feature beat-chopping techniques that would have been impossible with 1994-era technology.
As with a lot of my other recent breakbeat mixes, I have tried to draw for a variety of break patterns through this mix – so many recent tracks use the Amen that this is a bit tricky! Of course, this mix does feature the Amen break prominently, but I didn't want it to be wall-to-wall Amens, simply because I find that a bit boring. Overall, I hope that I succeeded with my goal of making an interesting and fun mix.
Enjoy!
More music coming soon …