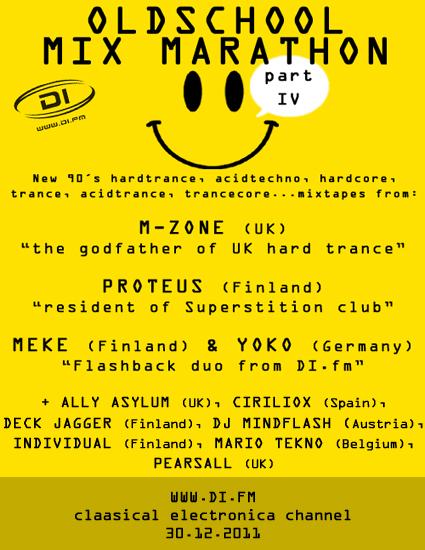 Old School Mix Marathon IV
Six mixes of old skool goodness from DI.fm's Old School Electronica Channel
Update, February 1, 2012: I'm very proud to announce that I have now uploaded Proteus' mix as well as DJ Meke's Happy New Yearave gabba mix. Scroll down to the bottom of the page or click here to see them. I'm hoping to get the M-Zone mix as well, but can't confirm yet as to whether that will be available. Enjoy!
Update 2, February 5, 2012: Even more good news! I now have M-Zone's mix to download, click here to jump down the page and grab it. If you can help us build a tracklisting for M-Zone's mix, please leave a comment. 🙂 Also, I've now got a full tracklisting for the mix by Proteus, so I've stuck it up as a split track zip file as well.
A few months ago DJ Meke (whose Nostrumo appeared as a guest mix a few years back on Sonicrampage) got in touch with me and asked if I would be up for contributing a mix to an end of the year special that he was organizing for Digitally Imported's Old School Electronica channel. The idea behind the Old School Mix Marathon IV (as it came to be known) was to create a series of old skool mixes from across a range of harder dance music styles, mixed by dj's from across Europe, that would showcase the amazing music made in the 90's to nostalgiacs and newcomers alike.
Having been asked to represent the UK, my answer can be summed up in two words: fuck and yes. Since most of the other dj's were providing more European music, Meke asked me for a UK trancecore mix in a similar vein to Rampage Turbo 8. Since doing that mix, I've been on a real freeform kick anyways, so I happily said yes and went back to the lab and came up with … Rampage Turbo 9. Which turned out really nicely!
This post, however, isn't about my mix (that's a topic for a separate post), but instead about the other mixes from the series, which I am very proud to be giving a permanent home to here at Sonicrampage (with the exception of Mario Tekno's mix, which I felt was not mixed to an acceptable standard). These six mixes cover a massive range of electronic music vibes, from '91 piano screamers from Deck Jagger to twirling acid trance from Individual to Ciriliox's bouncy makina and massive hardtrance from Ally Asylum and the German/Finnish showdown of Yoko and Mele to DJ Mindflash's straight up, unfiltered gabba. Taken together, they offer an excellent primer to 90's rave music.
Those who know me will not be surprised to find out that I love the Yoko/Meke and Ally Asylum mixes, both of which cover the kind of glorious old fast hardtrance that I featured on Heartcore, but what surprised me was how much I enjoyed Ciriliox's makina mix. I've always been of the opinion that makina (the indigenous hardcore sound of Spain) is a big pile of stinky cheese, but I have to say that I thoroughly enjoyed this mix, and even recognised some of the tunes from back in the day. Needless to say, this opens up a new avenue for vinyl acquisition (not that my wife will like to hear that!). Overall, hearing all of the different mixes has been both fun and educational, turning me on to lots of tunes that I didn't know before, as well as reminding me of some stone classics that I had forgotten over the years.
For easier navigation, click these links to take you straight to your mix of choice:
Yoko vs Meke – Hard Trance
Ally Asylum – Hard Trance
Ciriliox – Makina
DJ Mindflash – Gabba
Deck Jagger – Breakbeat Hardcore
Individual – Acid Trance
Proteus – Hard Trance
DJ Meke – Gabba
M-Zone – Hard Trance
Enjoy the mixes!
Yoko vs Meke – Old School Hardtrancers II
Germany vs Finland Old Skool Battle
Mixed in December 2011
(79:58, 147 MB, 260 KBPS MP3)
Style: Old Skool European Hardtrance
Single mp3 file
Zip file (split into separate tracks)
Cue file
Large cover
Tracklisting:
DJ Yoko
01. Zenith DJ – Trance Communication (Remix) (White)
02. Nitre – Retro (Cenobite)
03. Gollum meets Manga – First Strike (EDM)
04. DJ Hixxy & Bananaman – Yes, Yes & Er Yes (Essential Platinum)
05. Mindtrust – Raver's Groove (DJ Tails & Noizer Remix) (Pengo)
06. Ilsa Gold – Silke (Space Cube Remix) (Force Inc Music Works)
07. Critical Mass – Shake Your Stuff (ID&T)
08. Vector Mode – Secret World (Rave Mix) (Urban)
09. Neonrave – I Love You (BMG)
10. Shining Trance – Calculator (Hard Trance Version) (Magnetik)
11. Faxe Inc. – Something (Voodoo)
12. Mental Game – Celebryon (Discomagic)
13. Accuface – Sundown (Tunnel)
14. B-Voice – This Is Not A Game (Harem)
15. RMB – The Time Has Come (Low Spirit)
DJ Meke
16. Razzia – This Club Is Closed Forever (M. Mix) (Top Secret)
17. Re-Actor – Setup 1 (Uptide)
18. Retroflex – Family Nightmare (Influence)
19. Axis – Sunrise (Bonzai)
20. Wickee – Daisy's Dream (Bull)
21. Abet – The Sweetest Song (Tunnel)
22. Para-Dizer – Song Of Liberation (Perplexer Remix) (Ultraphonic)
23. Apple Juice – Raving Together (Signal)
24. Rexanthony – Cocoacceleration (Sound Of The Bomb)
25. Droidnoise – Apocalypse (DRN)
26. Hanoi – Restricted Area (K.N.O.R.)
27. Cybex Factor II – The Essence Of Life (Boy)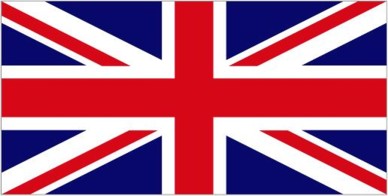 Ally Asylum – Old Skool Mix Marathon IV
Mixed in December 2011
(67:18, 154 MB, 320 KBPS MP3)
Style: European Hardtrance/UK Trancecore
Single mp3 file
Zip file (split into separate tracks)
Cue file
Tracklisting:
01. Suburban Delay – All I Need (Jolly Roger Lite)
02. Scoopex – In My Dream (Circles)
03. The Syndicate – X-Mod (VooDoo Records)
04. Area 51 – On Course (Uprising Trance)
05. D'Acido Domingo – Shadows (Original By Robotnico) (Beatz Only Records)
06. Start Up – Uh! (165 BPM Mix) (DJ's At Work)
07. Interstate – Human Beings (Mega 'Lo Mania Remix) (Harem Records)
08. Q-Tex – Can't Get Enough (Evolution Records)
09. L&B Project – Dreams Of Energy (Websters Rave Energy Mix) (Dos Or Die Recordings)
10. Charly Lownoise & Mental Theo – Childhood (Master Maximum Trance Traxx)
11. Tekkno By Pass – It's Great Fun (Trance Mix) (Acceleration)
12. Rebel Bass – Rebel Bass (The Theme) (Stormtrooper Records)
13. Hydrophobia – Hydrophobia (DJ's at Work)
14. Xpose – Virtual Crowded Techno (DJ's At Work)
15. DJ Fury – Desensitize (Stompin Choonz)
16. Q-Tex – Trip to the Hyperdome (Evolution Records)
17. Stu J & UFO – Resin-8 (Great British Techno)
18. Plastic Enemy – Judges Law (EDM Records)
19. Reaction – Bass Hard (Boy Records)
20. Gary D Feat. Dr. Z – Living On Video (DJs Present)
21. DJ Gollum – Emergency (EDM Records)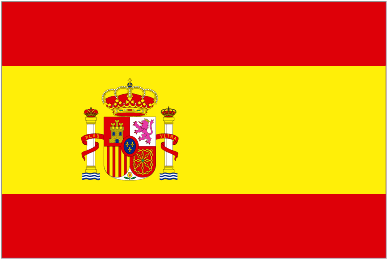 Ciriliox presents A Pink Taste Of Makina
Mixed in December 2011
(58:45, 80.7 MB, 192 KBPS MP3)
Style: Spanish Hardtrance/Makina
Single mp3 file
Zip file (split into separate tracks)
Cue file
Tracklisting:
1 CEE – Rave (Pink)
2 Tambourines – Never Wild (Pink)
3 Alteration – Fresh (Pink)
4 DC 10 – Shake Up (Pink)
5 Radioactivity – FM Paradise (Pink)
6 Water Colours – Heaven (Pink)
7 Extra – Great Bass (Pink)
8 Speed Vinyl – Cosmic Object (Pink)
9 DJ Mask vs DJ Andres – Azid Music (Pink)
10 Televission – Space Ship (Pink)
11 Magicvision vs DJ Laura – Magic World (Pink)
12 Locomotion – Jam Is Here (Pink)
13 Javi Golo & Peke Albeza – Open the Sky (Pink)
14 New York – Crossfire (Pink)
15 Neptuno – Rave Go! (Pink)
16 Fumanchu – Occidentally Tic-Tac (Pink)
17 New York – I Give you More (Pink)
18 Televission – Now Freak (Pink)
19 Marmot Sound – Artichoke (Pink)
20 Javi Golo & Peke Albeza – The Stand (Pink)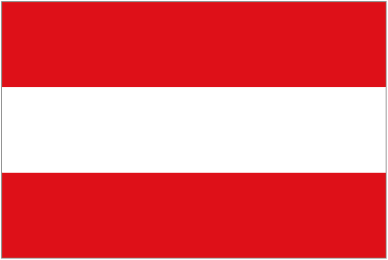 DJ Mindflash – Old School Mix Marathon IV
Mixed in December 2011
(59:58, 110 MB, 260 KBPS MP3)
Style: Early Gabba/Dutch Hardcore
DJ Mindflash – Mix for Di.fm Oldschool Mix Marathon 2011 by DJ Mindflash
Zip file (split into separate tracks)
Cue file
Tracklisting:
01. Public Domain – The Puritan (The Voice Mix) (Bad Vibes)
02. T-Wisted – The Dawn Of New Millenium (ID&T)
03. The Raven vs Don Diablo – The Arrival (Re-Fuse)
04. Digital Boy – OK Alright! (Digital Boy '96 Remix) (Italian Steel)
05. DJ Dione – Checkin' The Cutz (ID&T)
06. Cixx vs. The Vinyl Junk – Fossil (D-Boy Black Label)
07. The Horrorist – In The Year Of 1999 (Earprotector)
08. Psylocke – Walls Of Mystery (Arcade)
09. Aacheron – The Gemini (Arcade)
10. Temper Tantrum – Still The Hardest (Arcade)
11. Simtec Power Squad – Infinite Power
12. DJ Promo – This Underground Sound (Arcade)
13. The Alternative Creators – The Beast (Stunned Guys Hardcore Mix) (Arcade)
14. Mike Oh Man & Bioforce – Open Your Mind (European Hardcore United)
15. Tom Ace – I Wanna Get High (Bonzai Jumps)
16. DJ Waxweazle – Hardcore Power 97 (Mouth Of Madness Mix) (Arcade)
17. Dr. Z-Vago – Motherfuckers (Megarave)
18. Sim, Bernd & Wax – Plain & Simple (Bad Vibes)
19. DJ Tails & Noizer – Throw Your Hands Up Feat. General Noise (Waxweazle)
20. The Prophet – Don't Quit (Arcade)
21. DJ Jappo – Sensation Of The Mind (Coolman)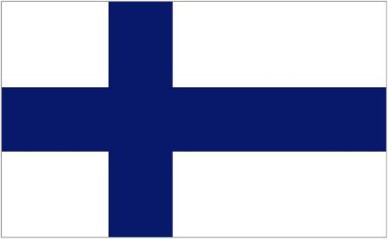 Deck Jagger presents Hit The Jaggers
Mixed in December 2011
(59:37, 136 MB, 320 KBPS MP3)
Style: Old Skool Breakbeat Hardcore
Single mp3 file
Zip file (split into separate tracks)
Cue file
Tracklisting:
01. Congress – 40 Miles (Inner Rhythm)
02. Awesome 3 – Don't Go (Entity)
03. Altern-8 – Frequency (Network)
04. Bizarre Inc. – Playing With Knives (Quadrant Mix) (Vinyl Solution)
05. Cubic 22 – Night In Motion (XL)
06. Love Decade – So Real (Massive Mix) (All Around The World)
07. Anticappella – 2v231 (Mo'rytmo Mix) (PWL Continental)
08. Collapse – My Love (Ambient Drops) (City Beat)
09. Sonz Of A Loop Da Loop Era – Far Out (Suburban Base)
10. Shades of Rhythm – Extacy (ZTT)
11. Praga Khan – Injected With A Poison (Beat Box International)
12. Holy Noise – Father Forgive Them (Hithouse)
13. 4 Hero – Mr Kirk's Nightmare (Reinforced)
14. The Prodigy – Pandemonium (XL)
15. Human Resource – Dominator (Beltram Mix) (R&S UK)
16. Messiah – There Is No Law (Kickin')
17. Luna C Project – Edge of Madness (Sub Love Remix) (Kniteforce)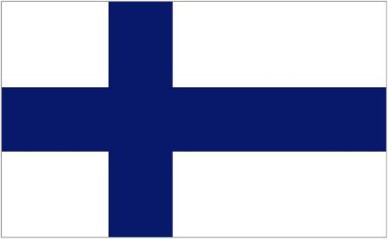 Individual – Old School Mix Marathon IV
Mixed in December 2011
(50:06, 114 MB, 320 KBPS MP3)
Style: Old Skool Acid Trance
Single mp3 file
Zip file (split into separate tracks)
Cue file
Tracklisting:
01. Marmion – Schöneberg (Man With No Name Remix) (Urban)
02. Jam & Spoon – Angel feat. Plavka (DJ Misjah Remix) (Jam!)
03. Code 35 – Getting Out Of Space (Leaving Earth Mix) (United Ravers)
04. Vandal Sound – Bombshell (Harthouse)
05. Skylab – Accident (Voodoo)
06. Jones & Stephenson – The Third Rebirth (Cortex Thrill Remix) (Bonzai)
07. Members Of Mayday – Day X (Jon The Dentist Remix) (Low Spirit)
08. DJ Scot Project – U (I Got A Feeling) (V-Mix) (Overdose)
09. DJ Crack – Mover (Full-E)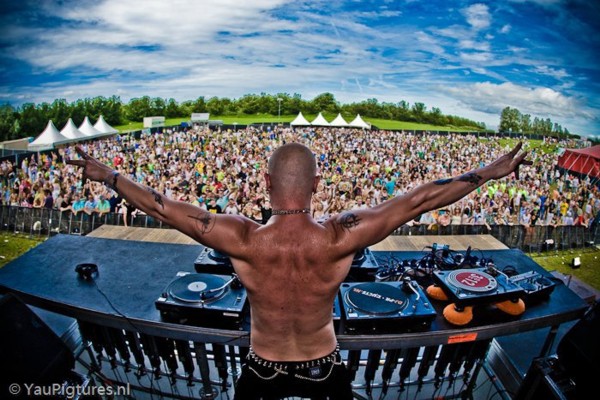 Proteus – Live at Superstition Club Helsinki
(43:13, 98.9 MB, 320 KBPS MP3)
Style: Old Skool Hard Trance & Rave
Single mp3 file
Zip file (split into separate tracks)
Cue file
I'm very pleased to feature this mix, as Proteus is one of the biggest names in hard music, and has appeared at countless clubs and raves over the years, made some great tunes, and won a stack of awards. Special thanks to Meke and Discogs user conradhart for sorting out the tracklisting. Cheers guys!
Proteus on Facebook
Official website
Tracklisting:
01 Rave Crusader – Agent Orange (Dance Opera)
02 Scooter – Unity Without Words Part I (Club Tools)
03 The Montini Experience – Astrosyn (Nitric)
04 Semisphere – Kosmos (Advanced) (Suck Me Plasma)
05 Odyssee – Pure Flow (Bloody Cow)
06 Para-Dizer – Song Of Liberation (Perplexer Remix) (Ultraphonic)
07 Cycle On Five – Lost Continent (Land Of Oz)
08 Ozaka Oz – Real Nightmare (3 Lanka)
09 NIP Collective – Moments Of Decision (Amorphous Mix) (Tranceplant)
10 DJ Franky Jones – Overwhelming Rain (Jones & Stephenson Mix) (Bonzai)
11 Al-Faris – Dschesiret El-Arab (Overdrive)
12 Jones & Stephenson – The First Rebirth (Bonzai)
13 Raver's Nature – Return Of Fame (Fire)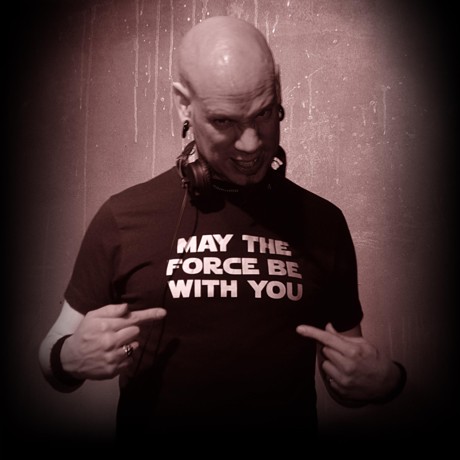 DJ Meke – Happy New Yearave
Mixed in December 2011
(42:50, 78.4 MB, 256 KBPS MP3)
Style: Gabba
Single mp3 file
Zip file (split into separate tracks)
Cue file
Tracklisting:
01. Scarface – Let The Dope Get In Your Soul (Brrr)
02. Search & Destroy – Don't Need Nobody (Mokum)
03. DJ Sim – Loud As Fuck (Bad Vibes)
04. Masoko Solo – Pessa Pessa (Buzz Fuzz Remix) (BZRK)
05. Prophet & Omar Santana – Power Pill (H2OH)
06. Tripax – What The Fuck Are You Laughing At? (TriPax)
07. T.N.T. – Kiss The Ground(Master Maximum)
08. DJ Primo – Shut Up, Don't Speak (5th Gear)
09. Flippin' Gee – C'mon Rock The Whole Town (5th Gear)
10. Smile – Everybody's Free (Rave)
11. DJ Delirium – The Party Starter (Waxweazle)
12. Commotion – Stick It In (ID&T)
13. Sequential One – Happy Feelings (Rough Technology)
14. DJ Roy – Yeahuah (Maxm Relax Remix) (5th Gear)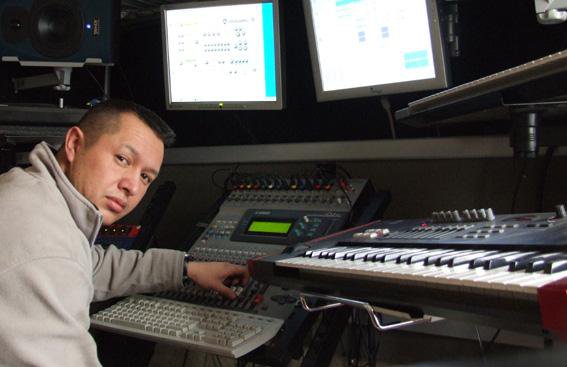 M-Zone – Classics Mix
Mixed in December 2011
(75:17, 103 MB, 192 KBPS MP3)
Style: Old Skool Hard Trance
Incomplete tracklisting at the moment, but thanks to the guys at Discogs for helping to start building it. If you know any of the other tracks, let me know:
01 …
02 interested in this one!
03 Steve Baltes – Exxperience
04 …
05 Soundscape – Cosmic Vibration
06 Voodoo Posse – Totem Vibe
07 Perplexer – Church Of House (Para-Dizer Remix)???
08 …
09 Legend B – End Of A Season (95 Acid Remix)
10 …
11 …
12 … [sounds a bit like Instant Zen – Plutonia]
13 Datura – 7th Hallucination (Live Version)
14 Mandala – Astralia Remix aka Astralia '97
15 Spacewalker – Tenerife Dreams
16 DJ Jo – Space Harmony (Gary D. Remix)
17 Cenith X – Feel (Legend B Remix)
18 Al-Faris – Samawa Roots
19 Penalty Phase – Odysee
20 Komakino – Outface (Full Size)
21 …
22 Paraphonatic – The Past, The Present, The Future (DJ Mellow-D's Pure NRG Mix)