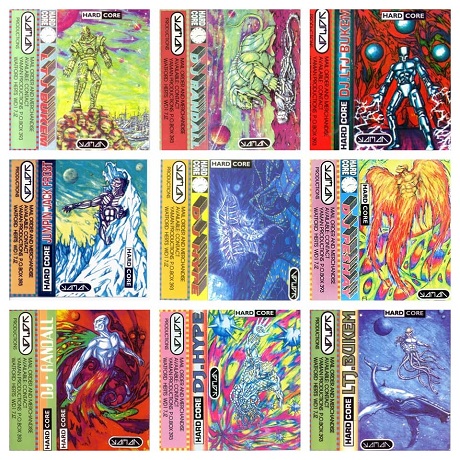 right-click, save as to download this free mp3 mix
Mixed in Berlin, August 2020
100% Vinyl
(85:51, 196 MB, 320 kbps mp3)
Direct link to the mix:
http://sonicrampage.org/mixes/yaman/Pearsall-Yaman1993Hardcore.mp3

Tracklisting:
I just can't stay away from it recently!
It's hard to put into words just how incredibly musically fertile this year was for the UK rave scene … so in this blog post I will sort of half-heartedly try, meaning I will dig up stuff I wrote before, as well as stuff other people wrote.
Victory!
Anyways, the main event is the mix, which makes it very very clear just how awesome the music produced by the hardcore scene in 1993 was.
1993 is the inflection point, where the original rave euphoria that powered the years from 1988 to 1992 started to splinter into many shards, spinning off into new directions. This would soon give birth to jungle, which led directly to the development of drum n' bass and big beat, and then further down the line to UK garage, dubstep, and grime, and in another direction the rave scene headed away from breakbeat to more 4/4 based pleasures via happy hardcore, hardcore techno, acid techno, and hard trance. Many of the people who went on to define all these different scenes were already active as dj's, producers, and ravers in 1993.
1993 was the last moment when the rave scene was truly unified, and the darker, wilder, crazier aesthetic that defined the sound of 1993 – higher bpm's, deeper bass, ever more inventive drum programming, visionary sampling – would echo through UK dance subcultures for decades to come.
1993 is the key!
In commercial terms, 1992 was the height of the rave scene, the year of the biggest raves, the most pop chart-bothering records, the closest to the national zeitgeist, but for me personally 1993 was a year of even more baroquely extravagant creativity, the embodiment of what Simon Reynolds calls 'scenius', a moment of collectively created and shared genius, where friendly competition and an unslakeable thirst for the new pushed music into a point of hyperspeed development.
Where was I in 1993? Well, I was only 12 for most of it, so I had no idea about the momentous goings on – rave music was just weird to me, "hurr durr stupid computers and anyone can do it" (and why is that a bad thing, small Pearsall?), and it wasn't until 1995 that I first got into electronic music. And even then I don't think I really got the magic of 1993 hardcore for a while (I wish I had sooner, as it would have been cheaper to build a collection!), nor why it was a year of such seismic importance.
My first electronic music love was techstep, and I loved the sleek linearity of those records, the sharp right angles and hard edges. In comparison, the old hardcore sounded so, well, messy; a seething mass of rhythmic shrapnel and haunted house synths. Funhouse mirror distortions and manic bass. It was just weird!
Over time, of course, I learned.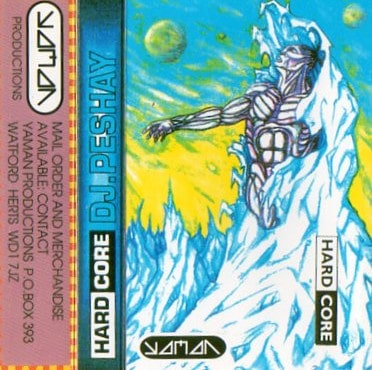 A few years back I wrote a little piece about what made 1993 hardcore so great:
What were the characteristics of the 1993 sound that made it so exciting, and that have kept it fresh for so many years? For one thing, it was a point when producers began to push in a 'darker' direction, away from the relentless euphoria that was the hallmark of the early rave scene. This was perhaps a nod to the fact that after years of chemical abuse, the ravers on the dancefloor weren't so easily swept away in an MDMA-driven serotonin flood. In effect this meant a few different sonic changes. One was simply a raising of the bpm's, making the sound 'speedier' and continuing the move away from the disco/funk elements of the original house music sound. This was music to go nuts to, 'strictly for the headstrong', per one of the scene's slogans. No tasteful grooving in a silk shirt here! A second element was a new focus on percussion, as new technology and production techniques enabled the producers to more effectively layer percussive elements and chop them up – over the course of 1993 and 1994 this technical focus would lead to the emergence of jungle music as a revolutionary sound focused mostly on drums and bass. The last distinctive element of 1993 hardcore was the use of 'dark' sounds to fire up the ravers' rushes, such as menacing strings, horror movie samples, threatening stabs, and the ubiquitous hoover synth, as initially popularized on Second Phase's Mentasm. Part of what makes '93 hardcore so thrilling was that none of these elements were set in stone – everything was in flux.
Really dedicated fans of old skool hardcore are probably familiar with Yaman Productions, a tape series specializing in studio mixes by some of the genre's biggest names, including LTJ Bukem, DJ Hype, Randall, Jumping Jack Frost, and Peshay. At a moment in time where most ravers had to put up with live recordings from raves, complete with mc's and dodgy mixes, Yaman stood out by pursuing high quality audio with top dj's playing the latest tunes, as described in this Discogs comment:
Legendary mix tapes from back in the day.

All tapes featured studio mixes from artists at the forefront of the UK hardcore/jungle scene and included an up to the minute selection of fresh tracks and dubplates.

Tapes were professionally turned out with covers, labels and release numbers.

You could get hold of these from a vendor outside Camden Market and check out brand new tunes that you'd hear next at the rave that night. Many of these became classics that are now highly sought after.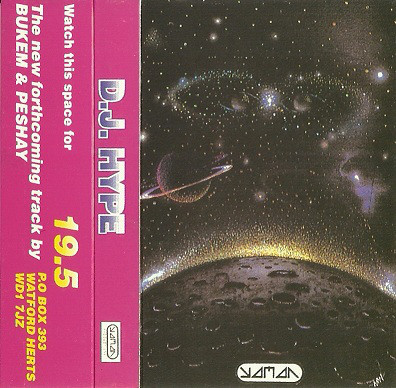 Since this mix series features really the creme de la creme of hardcore, I decided to focus on all the tapes that were released in 1993 to build this mix. I added all the tracklistings from Discogs to a Google Sheet and then went through it in painstaking detail to see which tracks I owned on vinyl, and then I used that to build the tracklisting you see above. To make things balanced, I made sure that I included tracks from each dj that featured during the year, and I tried to make sure that each 1993 mix was represented with at least one track.
One nice result of taking this approach is that it helps illustrate how much 1993 was a hinge year, as there are tracks on here that would normally be considered to be either 1992 hardcore or 1994 jungle (or at least I wouldn't normally include them in my idea of a '1993 hardcore mix'), but they all featured on mixes released during the year, so this mix is an exercise in joining the dots between the future and the past and the present, or at least from the perspective of the 1993 raver.
This concept also manifests itself in the mix programming. I kick things off with a slice of classic unreleased 1993 darkside (a remake of which I've cut to dubplate), as played by LTJ Bukem, before moving into some more classically 1992-ish rave sounds, before a short shift into rippling beats and dark sounds. At ten tracks in the mix shifts again to a short selection of rolling beats that anticipated the drum n' bass to come. Although slower than later drum n' bass, tracks 10 to 15 are shockingly ahead of their time, yet amazingly featured in the same year's mixes as the darkside rave mayhem that immediately follows them.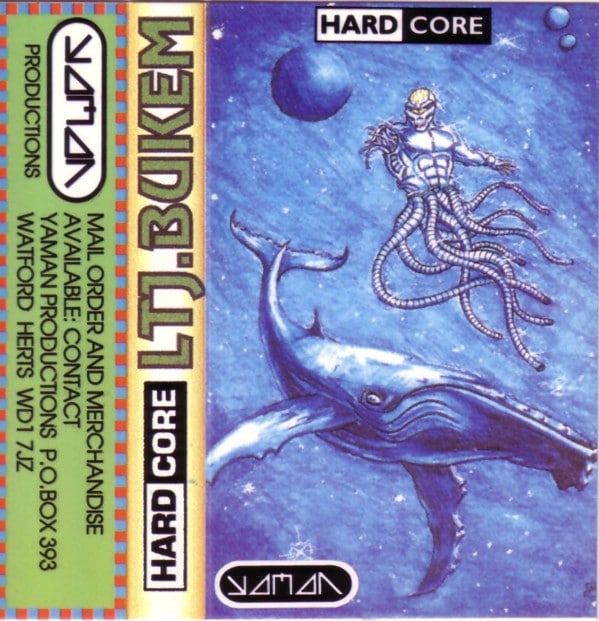 And sure, let's talk about featuring Valley of the Shadows.
Is it a big huge anthem that's featured on like every commercial old skool jungle mix ever?
True.
Could you argue it's overplayed?
Also true.
Does using it betray low imagination?
OK, yeah, sure, guilty as charged.
But trust me here, when you hear that bassline drop in the hairs on the back of your neck will pop up. It's a classic and deservedly so, and I think I've done a nice job of presenting it to you here.
Towards the end of the mix we head into that point where hardcore started to morph into ambient jungle – tearing drums and soothing pads, a lethally addictive combination, as described by Simon Reynolds in 1994:
From mid-summer 93, there were the first glimpses of a new direction in Hardcore: away from the dark side, towards a new optimism, albeit fragile and bittersweet. From the influential Moving Shadow label came bliss-drenched, Ambient-tinged releases like Omni Trio's "Mystic Stepper (Feel Better)" and "Renegade Snares", Foul Play's "Open Your Mind" and "Finest Illusion". With tracks like "Music" and "Atlantis (I Need You)", LTJ Bukem invented oceanic Hardcore. "Atlantis" was Jungle's "1983, A Merman I Should Turn To Be": over a whispery sea of beats float languorous quiet storm-style diva "mmmm"s and moans, rippling harps and strings, scintillating motes and spangle-trails of sound. "Atlantis" showed that speeding up the beat until it bypassed the body altogether could transform hardcore into relaxing music; rhythm itself becomes a susurrating, soothing stream of ambience, a fluid medium in which you immerse yourself, while the body responds to the half-speed, heart-murmur bassline.

Perhaps even more radical than "Atlantis" was "Angel" by Metalheads. With "Terminator", Metal-man Goldie had pioneered the use of timestretching, a technique that gave breakbeats an eerie metallic crispness. Timestretching also makes it possible to stretch a sample (vocal, whatever) so that it fits any beats per minute ratio, without changing its pitch (thus avoiding the cartoon chipmunk effect that gave happy hardcore its charm but also made it easy to deride). "Angel" fused Diane Charlemagne's live, jazzy vocal with 150 bpm breaks, samples from Byrne & Eno's My Life In the Bush Of Ghosts and daemonic synth-vamps. The result – an astonishing soundclash of tenderness and terrorism – showed that Hardcore could become more conventionally 'musical' without losing its edge.
That's it! More music soon, but please enjoy this love letter to the magic of 1993 hardcore …