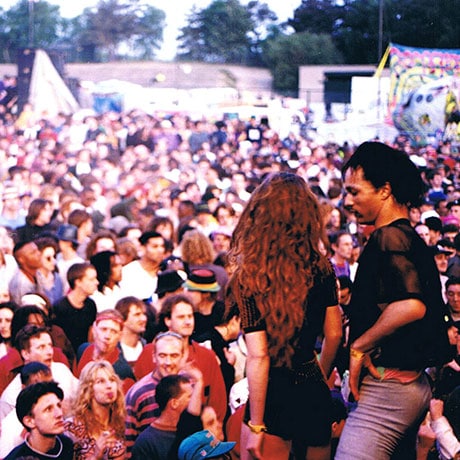 right-click, save as to download this free mp3 mix
Mixed in Berlin, October 2017
100% Vinyl
(57:58, 155 MB, 320 kbps MP3)
Style: Techno and Hardcore from 1992 – the golden era of raving!
Direct link to the mix:
http://sonicrampage.org/mixes/viewfrom92/Pearsall-TheViewFrom92.mp3
Tracklisting:
Tracklisting:
01. CJ Bolland – Camargue (R&S)
02. Joey Beltram – Energy Flash (R&S)
03. Underground Resistance – Riot (Underground Resistance)
04. Doc Scott – Surgery (Ordinary Mix) (Absolute 2)
05. Ravesignal – Horsepower (R&S)
06. Tronikhouse – Straight Outta Hell (Hellbound Mix) (KMS)
07. Steve Poindexter – Work That Mutha Fucker (Edge Of Motion Remix) (Djax-Up-Beats)
08. 3-Phase feat. Dr. Motte – Der Klang Der Familie (F.U.S.E. Mix) (NovaMute)
09. Mark N-R-G – Military City (Overdrive)
10. Energy Zone – Imagine A World (Rising High)
11. Tronikhouse – Uptempo (Grooverider Remix) (KMS)
12. F Project – 4 1/2 Minutes Of Love (Side B2) (F Project)
13. Kaotic Chemistry – Illegal Subs (Moving Shadow)
14. Rhythm Section – Dreamworld (Rhythm Section)
15. Dave Charlesworth – Energizer 2 (Side A) (Energizer)
16. Manix – Oblivion (Head In The Clouds) (Remix) (Reinforced)
17. Wax Doctor – New Direction (Basement)
18. Krome & Time – This Sound Is For The Underground (Suburban Base)
19. Rhythm For Reasons – The Grand National (Tango Remix) (Formation)
20. Eternal Rhythm – Eternal (DJ Phantasy Remix) (Underground Level)
21. SL2 – Drumbeats (XL Recordings)
22. Acen – Trip II The Moon (The Darkside …) (Production House)
23. The Prodigy – Your Love (Remix) (XL Recordings)
All of the photos to accompany this mix were taken at various Fantazia events in 1992. See also this fantastic Bournemouth Echo photo gallery of the massive Matchams Park rave in Bournemouth
Hello again!
After a slight delay I am back with a new mix. This time I am headed back to 1992, the golden age of rave, for a bit of a mish-mash of a mix that attempts to capture the diversity of the rave scene at the time by starting with techno before moving on to breakbeat hardcore. OK, this mix is not strictly 1992 stuff, as there are a few bits from 1990/1991, but the general idea is to capture a kind of representative sound of that early rave era, from big anthems like 'Camargue', 'Energy Flash', 'Dreamworld' and 'Trip II The Moon' through to more obscure tunes.
Generally speaking, I am more into the hardcore sounds of 1993, when things got a bit darker and nastier, however I also thought it would be fun to head back to an earlier point in time, when the beats were a bit slower and atmosphere was even more euphoric. I was only 11 when most of these tunes were released, so I wasn't there first-hand, but it's fine to experience it vicariously.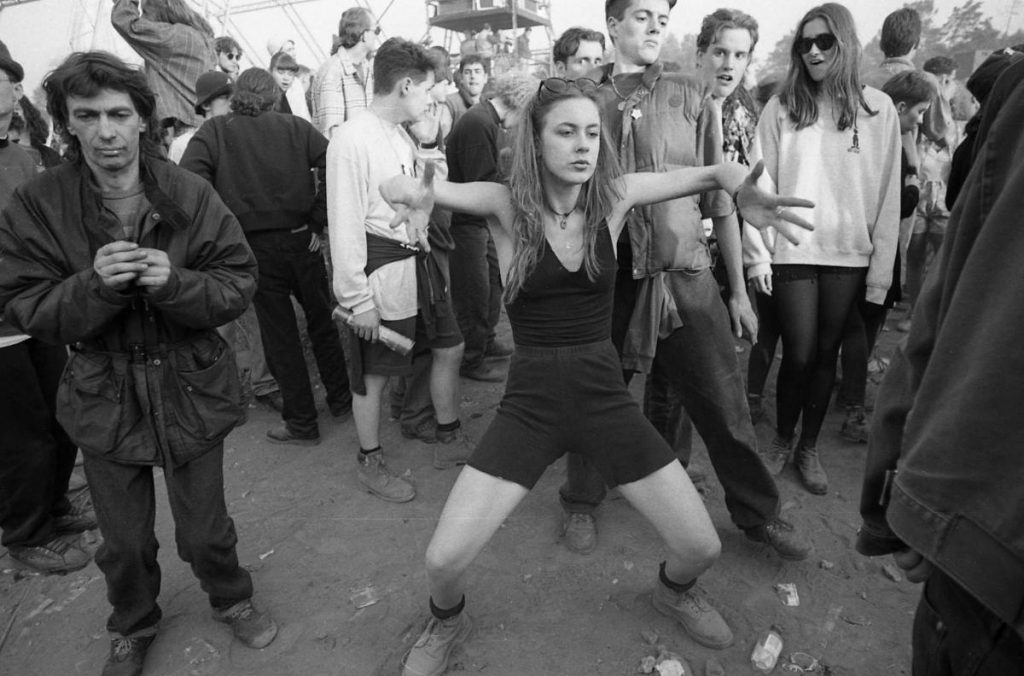 Here's a little bit of info on each track and the artist(s) responsible:
CJ Bolland – Camargue – A Belgian of English origin, CJ Bolland was one of the heavy hitters in the 90's European techno scene, and 'Camargue' was one of his biggest hits. Originally released on his 1992 album The 4th Sign, this is pure hands-in-the-air euphoria, and an important forebear of the trance sound that was beginning to emerge. If you want to hear one of his later anthems, I finished Squat Rocking 4 with the absolutely astonishing 'The Prophet'.
Joey Beltram – Energy Flash – Originally released in 1990 on R&S label, 'Energy Flash' was one of Joey Beltram's two game-changing early 90's tracks (the other being 'Mentasm', which introduced the world to the mighty 'hoover' sound). The throbbing bass and tough beats of 'Energy Flash' were a perfect encapsulation of the tough techno sound emerging from New York City's outer boroughs at the time at the hands of people like Joey Beltram and Mundo Muzique (from Queens) and Lenny Dee, Adam X, and Frankie Bones (from Brooklyn).
Underground Resistance – Riot – A 1991 techno banger from one of the most uncompromising techno crews of all time. Detroit's Underground Resistance, headed by 'Mad' Mike Banks, were and are totally independent, fiercely political, and focused laser-sharp on putting out the highest quality techno and electro, with no compromises. And they're still at (check out this interview with Banks from earlier this year). This particular track is definitely from the harder side of their output – no prisoners taken whatsoever.
Doc Scott – Surgery (Ordinary Mix) – I mentioned Joey Beltram's invention of the hoover sound earlier, but it really took on a life of its own as it ricocheted around the rave scene. Possibly my favorite ever interpretation of it came on this track, by Coventry's Doc Scott. This particular hoover riff is so amazing that it has been sampled again and again, and I think I've used three different versions of it in mixes over the years – Tony de Vit's 'Are You All Ready?' (on Dreadnaut), 'Underrave' by The Disciples (on my 90's Rave Revival Mix), and RR Fierce & DMF's 'Rock The Spot' (on Forever Fierce). No matter who has used it, this riff is instant adrenaline, guaranteed to set a dancefloor on fire. As for Doc Scott himself, I of course put together a tribute to his later drum n' bass output a few years ago with my Surgical Sounds mix.
Ravesignal – Horsepower – Another track by CJ Bolland, this time under his Ravesignal alias, with this one being a great example of the crossover rave sound of the early 90's. It features a massive sawtoothed riff, thumping kick drums, and tearing Amen breaks. Perfect crossover material for many dancefloors, but one that dj's have to be careful with, as it speeds up massively right at the end, so you need to have a plan to get out early or you'll ruin the mix.
Tronikhouse – Straight Outta Hell (Hellbound Mix) – Kevin Saunderson is one of the 'Detroit trinity' along with Juan Atkins and Derrick May – the three dj/producers who basically created techno as we know it. Tronikhouse was an alias he used for a number of ravetastic early 90's releases on his own KMS label. This is a particular favorite of mine, with heavy stabs layered over thumping techno beats. This one also had an amazing unreleased dubplate remix by Simon 'Bassline' Smith that is now, allegedly, going to hit wax sometime in the next year or so.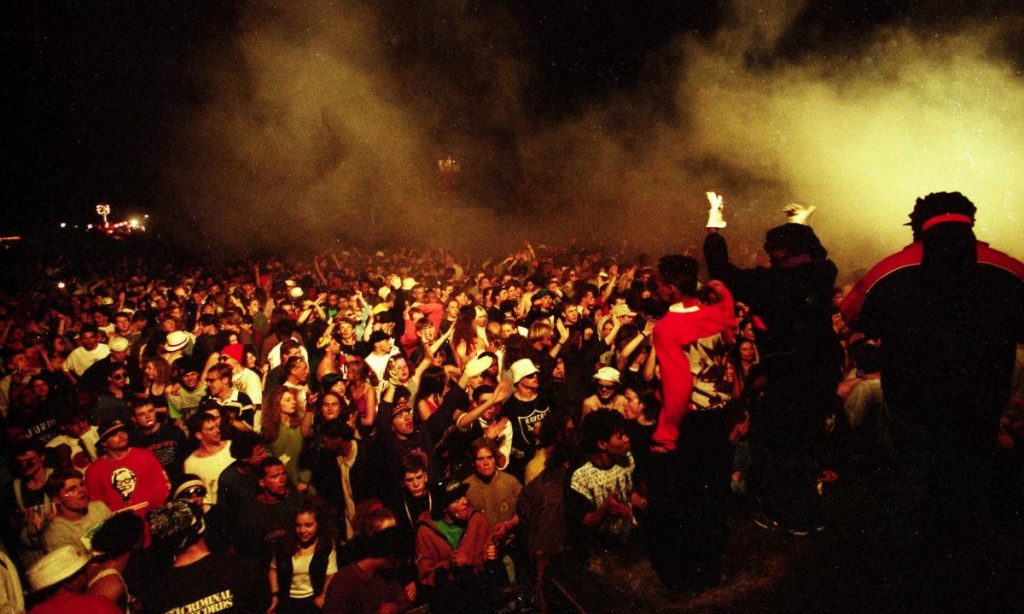 Steve Poindexter – Work That Mutha Fucker (Edge Of Motion Remix) – Chicago meets the Netherlands! Steve Poindexter's ghetto house classic gets an acid techno remake by Edge of Motion (check out their 'Set Up 707' on Beyond the Valley of the Acid Vixens) on the Dutch label Djax-Up-Beats. Simple and pounding.
3-Phase feat. Dr. Motte – Der Klang Der Familie (F.U.S.E. Mix) – Detroit (well, Windsor ON) meets Berlin! This is Richie Hawtin using his F.U.S.E. guise to re-rub the German techno monster 'Der Klang der Familie' (which means 'The sound of the family' for those of you who don't speak German). This is techno reduced to the absolute minimum components necessary to ignite a dancefloor – kickdrum, percussion and a single echoing stab.
Mark N-R-G – Military City – I picked this one up for 2 EUR in a second-hand store in Kreuzberg a few months back. It's an early track by Mark N-R-G, who later went on to put out some great hard trance tracks (hard house fans will remember the great OD404 remixes of his tracks that appeared on Tripoli Trax). This is a pretty banging bit of early 90's rave techno, with a buzzsaw distorted riff that sounds almost like a really really distorted guitar.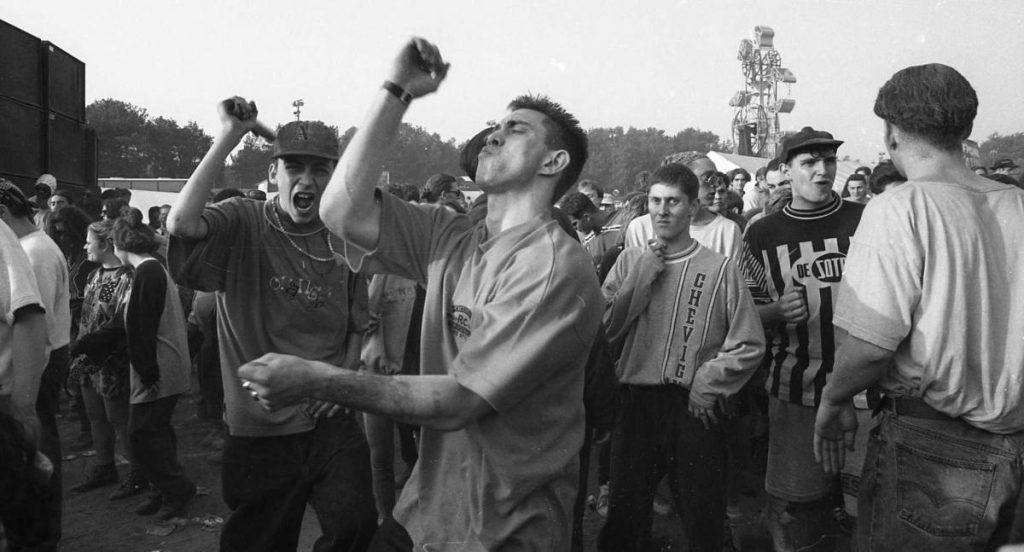 Energy Zone – Imagine A World – This was originally produced in 1992 for Caspar Pound's Rising High label, this was never released and sat on the shelf for 25 years until finally seeing the light of day via the essential MPS re-release program. This is the B2 track and I have to say I really like it, even though it's a little strange. There's a combination of stomping acid beats and big rave stabs. Good fun for all the family.
Tronikhouse – Uptempo (Grooverider Remix) – Another Tronikhouse release, this time with a remix by the legendary Grooverider. Check that bassline! Phew … potent stuff. Kevin Saunderson's basslines played a hugely influential role in the development of the jungle sound, none more so than the legendary bassline he used in 1988 for his Reese track 'Just Want Another Chance'. It was sampled so often that it is now known, simply, as 'the Reese bass' .
F Project – 4 1/2 Minutes Of Love (Side B2) – F Project was a sublabel of DJ SS's Leicester-based Formation records, which was used for putting out a series of anonymous tracks from 1992 to 1994, usually with the artist unknown although presumed to be from the Formation artist stable. This particular track is the B2 side of a somewhat obscure piano-happy release called '4 1/2 Minutes of Love' and I picked it because it has one of those moments – I just love that second breakdown with the "you'll always be my number one dream" vocal lick, the fantastic piano and then four bars of kickdrum before the rugged breaks crash back in. Absolutely hands in the air stuff! This track also has a nice sample from the 1986 Chicago acid house classic 'No Way Back' by Adonis.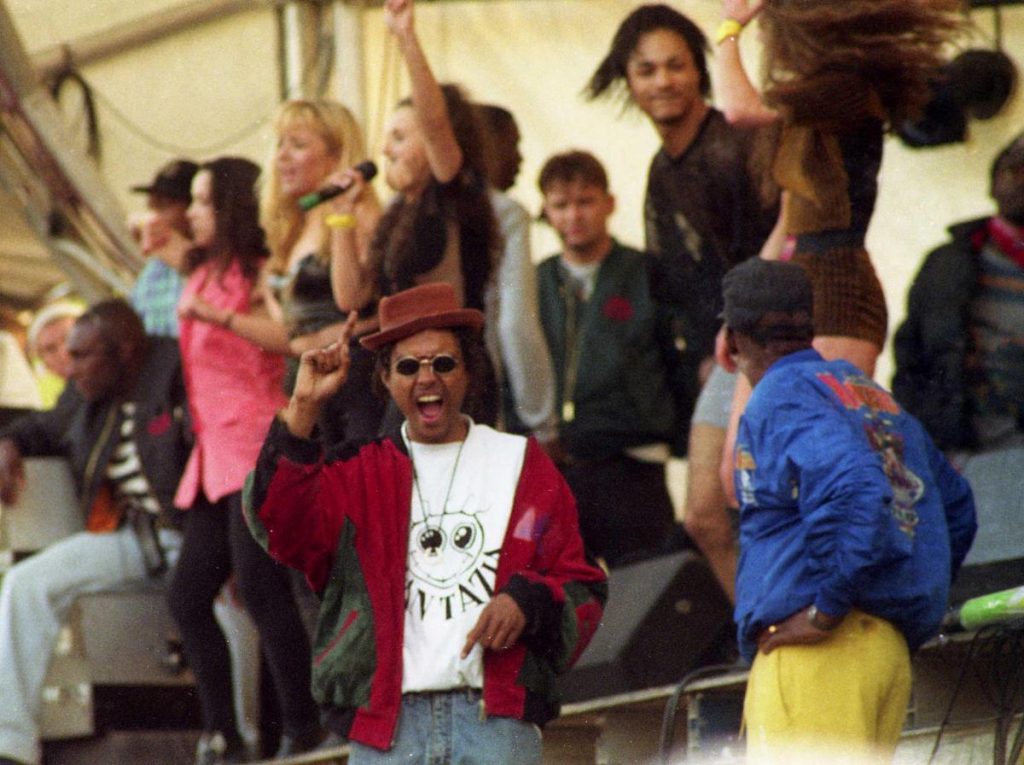 Kaotic Chemistry – Illegal Subs – An early Moving Shadow release by the legendary 2 Bad Mice, this is very much an example of an early jungle track, with drums and bass pushed to the fore and the crazy fairground melodies of typical '92 hardcore absent.
Rhythm Section – Dreamworld – For my money, this is pretty much the perfect example of 1992 hardcore rave music. Sledgehammer breakbeats, subterrenean bass, and blockbuster stabs all combine together into one monster tune. An absolutely enormous tune from the mighty Rhythm Section, which was a four person group that included legendary rave dj Ellis Dee, Rennie Pilgrem (who later became very well known for his work in the nu skool breakz scene), Nick Scott and Richard Thake.
Dave Charlesworth – Energizer 2 (Side A) – Dave Charlesworth is one of those interesting characters from the early rave scene, he had a hand in literally dozens of releases across a whole range of aliases and combinations, and therefore is probably less well-known than he should be, as he only ever released a few tunes under his own name. This particular track is a super-effective mashup of a whole bunch of different rave tunes from '91/'92. A guaranteed dancefloor bomb.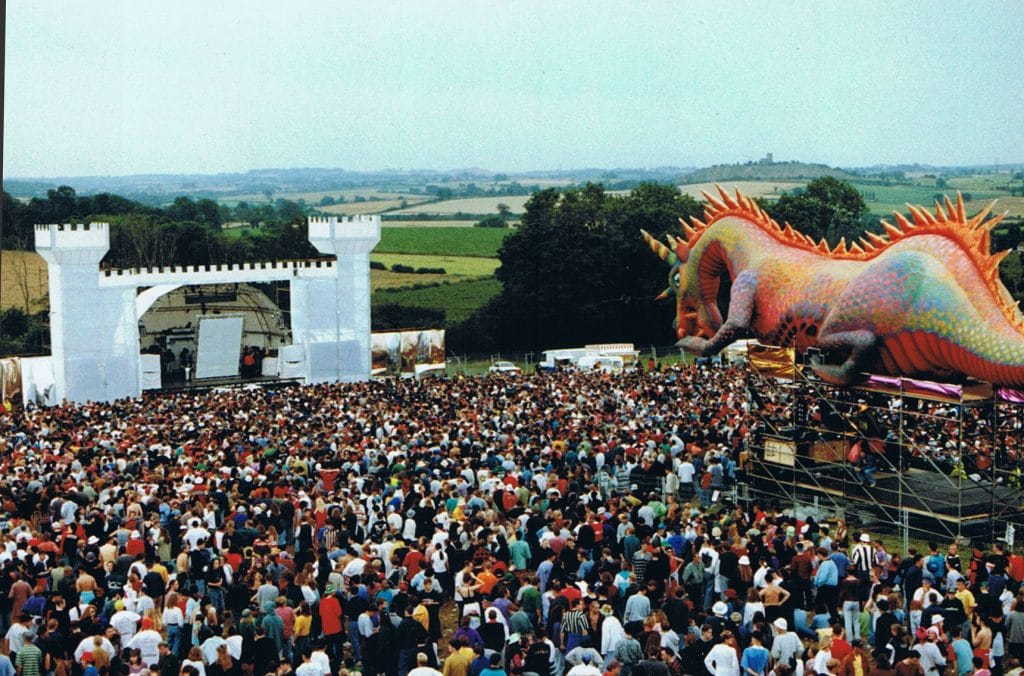 Manix – Oblivion (Head In The Clouds) (Remix) – Manix was an alias used in the early 90's by Mark Mac from 4 Hero, the dynamic duo behind the legendary Reinforced label. Over the years Mark Mac and his partner Dego have really pushed back the boundaries of electronic music, releasing everything from lush Detroit techno to stoned trip-hop to beautiful electronic jazz fusion, but they are of course best known for their pivotal work in the breakbeat sphere, from their early hardcore projects through to the development of jungle and then drum n' bass. They've made some of the most beloved, influential and sought after music in the whole scene (check the second hand prices of their Tom & Jerry records!), but of all of their releases both as a duo and as solo artists, I think this might actually be my favorite. It's an absolute roller coaster ride of euphoric pianos, roughneck riddims and crazed mentasm synths. Amazing.
Wax Doctor – New Direction – Wax Doctor would later go on to be one of the luminaries of the more laid-back 'intelligent' drum n' bass scene (check his remix of St. German on my Lost In Love mix for a great example), but in 1992/1993 he was one of the prime innovators of the jungle techno sound, and 'New Direction' was one of the early anthems of this emerging style. Basically, jungle techno was a style that married a thumping 4/4 kicks, rough breaks, fathomless bass and sharp techno stabs to create a sleek, stripped-down style of rave music that was perfectly suited to dark dancefloors. In my opinion, this was one of the great lost directions of rave music, as from 1994 onwards the kick/break combo was only found in happy hardcore, while jungle and techno went their own separate ways. Jungle techno was a happy marriage that lasted only a short time, producing many awesome tunes, before ravers moved on to something else.
Krome & Time – This Sound Is For The Underground – Another huge huge huge anthem, this is the only tune featured on here from the mighty Suburban Base, which was one of the influential labels, and this one in particular was one of their biggest 1992 anthems. Krome & Time were a London-based production duo that were responsible for a string of hits from 1992 onwards, and they've appeared in many of my mixes, for example I used 'The Licence' and DJ Hype's remix of 'Ganja Man' on Street Dreams and 'Hip-Hop Ride' on Actual Pirate Material. If you want to read more about Suburban Base, check out this great article from Ian McQuaid's Gone to a Rave series.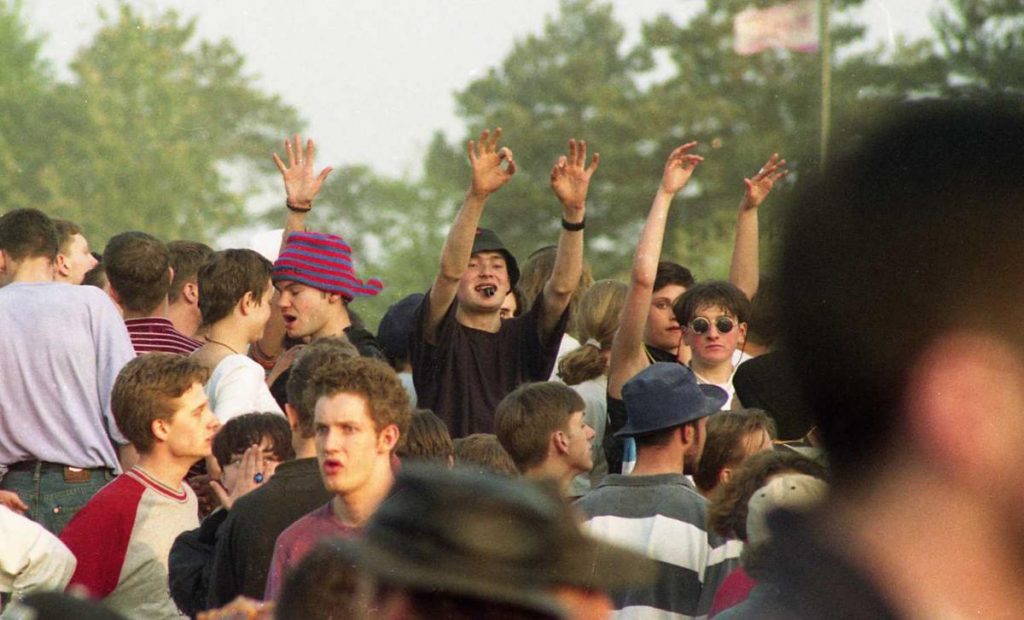 Rhythm 4 Reasons – The Grand National (Tango Remix) – Bad boy come again! A total and utter classic from rave hero Tango on Formation records, this one pointed the way towards the emerging darkcore sound. Tango was the man behind many huge rave anthems, and a lot of his stuff has been recently repressed via MPS on the Steel Fingers Heritage label – check them out here.
Eternal Rhythm – Eternal (DJ Phantasy Remix) – This one was a bit of a happy mistake. I had originally planned to play the Carl Cox remix on the flipside, but since my copy of this record is a white label, I played the Phantasy remix instead. Which wasn't a bad thing, because it actually works even better in this context. Phantasy was the label boss of Liquid Wax as well as being an absolutely super dj. You can check out an authentic '92 interview with him and Goldie in Toronto in the video above.
SL2 – Drumbeats – SL2 was Slipmatt and Lime, a duo of two hardcore music legends. Slipmatt, in particular, is really one of the key figures in UK rave history, both as a producer and a dj. SL2 had a couple of big crossover tunes in the early 90's, with both 'Way In My Brain' and 'On A Ragga Tip' hitting the charts. For my money, though, 'Drumbeats' is the finest of them all, a thrilling ride in the classic '92 style. Breakbeats! Pianos! Crazy stabs! It's just awesome fun.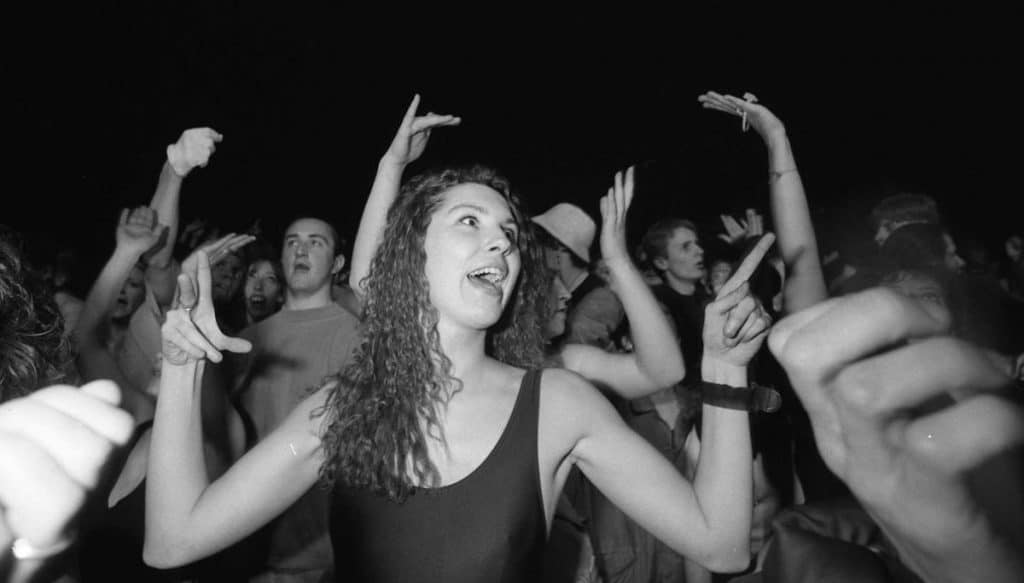 Acen – Trip II The Moon (The Darkside…) – One of the biggest rave tunes ever, bar none. Nice one, Syed Ahsen Rizvi! This one is instantly familiar for its rush-inducing breakdown featuring the strings from Nancy Sinatra's 'You Only Live Twice' (the theme song to the James Bond movie of the same name). Absolutely thrilling music.
The Prodigy – Your Love (Remix) – Finally, I couldn't do an entire '92 rave music mix without featuring the preeminent rave group: The Prodigy! Within a few short years they had transcended their origins in the breakbeat hardcore scene to become one of the biggest electronic music acts in the world, but in 1992 they were still very much part of the scene, churning out hit after hit, including what is stil probably the best album to emerge from the old skool scene – 'The Prodigy Experience', which ended up making it all the way up to number 12 on the UK albums chart! I pulled this track from that album, and it's a perfect way to finish the mix, with