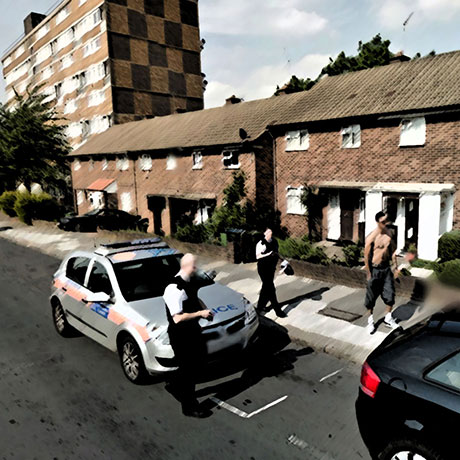 right-click, save as to download this free mp3 mix
Mixed in Berlin, June 2017
100% Vinyl
(66:54, 153 MB, 320 kbps MP3)
Style: Modern Drum & Bass
Direct link to the mix:
http://sonicrampage.org/mixes/thestreets/Pearsall-OutInTheStreets.mp3
Tracklisting:
Tracklisting:
01. Dead Man's Chest – Westworld (Ingredients)
02. Coco Bryce – JBB (7th Storey Projects)
03. Ricky Force – Bad Rep (Phuture-T Remix) (Criterion)
04. Double O – The Centre (Repertoire)
05. Outer Heaven – All Headz (Rupture LDN)
06. Ricky Force – Real Love (Flex)
07. Sully – Helios (Astrophonica)
08. Om Unit – Spiritwerk (Loxy & Resound Remix) (Cosmic Bridge)
09. TMSV – Sound System (Rua Sound)
10. Moresounds – Mutation Experts (Cosmic Bridge)
11. Moresounds – Warriah (Astrophonica)
12. Dubplate Championz – Shmurda Inna Dancehall (Dubplate Championz)
13. TMSV – Calavera (Cosmic Bridge)
14. Phineus II – The Bells Of Eden (Green Bay Wax)
15. Nebula – Hard Soul (Scientific Wax)
16. Kid Lib – Alpha Star (Dr Banana)
17. Dug – Future Shape (Jedi)
18. Dom & Roland – Innersense (Metalheadz)
19. Champa B – Footsteps (Hypercharger)
20. Unknown – Lost (Burelom)
Here's a mix that I put together a few months back that, like Darkside Generation, has been sitting on the shelf ever since, a victim of my own laziness in terms of thrusting it out into the wider world. Sorry about that!
So with my apologies out of the way, let's talk about this mix – it's 20 tracks of modern jungle/drum n' bass, all mixed on vinyl (of course). As I mentioned in last year's post on Stepping Into Dusk, over the last two or so years I have gotten heavily into buying new dnb on vinyl. Why? Well, the obvious answer is that we are living through a bit of a second golden age (in my opinion), as producers from around the world are doing exciting and thrilling things with the basic palette of drums, bass, and synths. It's easy to miss this stuff if you are just looking at the 'mainstream' dnb world – just look at the crap that tops the Beatport charts! – but with a little exploration you can find some really amazing stuff. Which I have.
My entry point to this was joining the Long Live Beautifully Crafted Jungle! Facebook group a few years back; initially I joined just to listen to and share old tunes, but over time this became a way to discover all of the new stuff happening on fresh labels like Repertoire, Green Bay Wax, Scientific Wax, Criterion, Rupture, Jedi, Myor Massiv, AKO Beats etc, as well as old skool labels like Metalheadz that are still keeping the flame of quality tunage alive. Hooking up with the man like Vali NME Click for shared purchases/shipping from the UK also helped deepen this process. I believe in the addiction literature they call this codependency …
I even said as much the last time around:
Of couse, the reality is that there is a lot of terrible modern drum n' bass, and mainstream drum n' bass is a complete shit show. But hey, it's very easy to ignore that stuff! There is so much good new stuff to check out and enjoy that you can easily just shrug off the stuff that's bad (just don't go to Beatport and listen to the drum n' bass charts).

Hell, with this mix I could have included two or three times more tunes, but I figured that would be overkill. 50 tracks would be a bit much to listen to, right?

Anyways, now I have a great reason to return to this theme later in the year …
Well, it took a bit longer, but that's ok!
One slight complaint I have about much of the modern jungle revival stuff is the overuse of the famous Amen break. Don't get me wrong – I fucking LOVE the sound of the Amen, but I get a little bored with an entire set of it, which is often what many 'modern' jungle mixes consist of. Hence with this mix I've tried to minimize my use of the Amen to only four tracks at the tail end of the mix, and allow a wider range of breakbeats to feature throughout, including a nice half-time section in the middle which is bookended by the two TMSV tracks. I have to say that I am really enjoying the ways in which drum n' bass has been taken in new directions in recent years by artists like Om Unit, TMSV, and Moresounds, all of whom started off producing other kinds of electronic music. It felt like there was a real paucity of ideas for many years, so it's been pretty exciting for me to hear them integrating other influences and concepts into the familiar jungle framework.
So that's it – I hope you enjoy the mix. More soon …