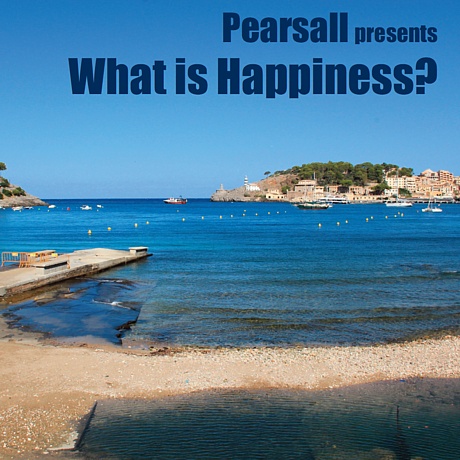 right-click on the title and save as to download
Mixed in London in October 2012, using 100% vinyl on two Technics 1210's and a Pioneer DJM600 mixer
(37:45, 87.1 MB, 320 KBPS MP3)
Large cover
Cue file
Zip pack (split into separate tracks)
Style: Vintage '94/'95 Happy Hardcore
Direct link to the mix: http://sonicrampage.org/mixes/wih/Pearsall-WhatIsHappiness.mp3
Tracklisting:
01. Force Mass Motion – Panic (DJ Druid Remix) (Rabbit City)
02. Happy Tunes & DJ Hixxy – Feel So Good (Happy Tunes)
03. Vibes & Wishdokta – Destiny (Impact)
04. Midas – Imperial March (Star Wars Mix) (Slammin' Vinyl)
05. Billy 'Daniel' Bunter & JDS – Come Alive (Happy Jack)
06. Slipmatt – Breaking Free (Ramos & Sunset Regime Remix) (Universal)
07. DJ Ham – Most Uplifting (Fresh Slices Mix) (Kniteforce)
08. The Fat Controller – In Complete Darkness (Slipmatt Remix) (Uphoria)
09. Billy 'Daniel' Bunter – New Sensation (DJ Brisk Remix) (Just Another Label)
10. JDS – Higher Love (Stompin' Choonz)
11. Happy Tunes – Rushin' On Pink Champagne (Slammin' Vinyl)
12. DJ Brisk – Make It Rough (Remix Records)
13. Sunset Regime – Forever Young (Billy 'Daniel' Bunter & D-Zyne Remix) (RSR)
14. Hixxy & Bananaman – Yes, Yes & Er Yes (Essential Platinum)
Enjoy this mix? Please consider making a donation to help support Sonicrampage
Cover: Port de Soller, Mallorca, Spain
Two bits of business first, before I start discussing this mix.
Firstly, the legendary DJ M-Zone has decided to retire. Very sad news! It was listening to tapes of him at Helter Skelter, Dreamscape, and the like as a teenager that played a key role in me developing a lifelong love of hard trance. My mix Heartcore was my own attempt to capture that magic, and I am also very proud to host an M-Zone mix here at Sonicrampage, which you can grab at the Old School Mix Marathon IV post.
Big up M-Zone, and good luck with all your future endeavors.
Secondly, I would like to say that all of the tracks featured in this mix were borrowed from the shop stock of Vinyl Pimp, which is run by my good friend Luk Man Hon. They now have a physical store in Hackney Wick, East London (see map above), which you really should check out if you are any kind of a vinyl fiend. Massive thanks to you buddy for loaning me the tunes!
This mix is a bit of a special one for me, because it sees me exploring the other side of the great hardcore split of the mid-90's. Those of you who have been following this site for a while will know how much I love the original jungle sound from '94/'95 – it's truly some of the greatest music ever made, and I've tried to do it justice across mixes like Street Dreams, That Dream Is Over, and, most recently, Dark Side of the Nuum. I love that stuff on a deep deep level. Special music from special times.
Having said that, jungle was obviously not the only sound to emerge from the original early 90's hardcore rave scene … while the junglists moved away from hardcore's pop-pupiled mayhem to focus on rhythmic experimentation and stripping everything back to drums and bass, the other part of the rave scene dialed up to 11 all of the most euphoric elements of hardcore, giving birth to that red-headed stepchild of dance music … happy hardcore!
If the original hardcore sound had been a yin and yang combo, one minute dark and moody, the next uplifting to the max, happy hardcore jettisoned the darkside elements in favor of straight-up, unfiltered, nonstop happiness. In my personal opinion, within a few years this process went way too far and happycore became, frankly, unbearably cheesy, but the initial phase, as represented on this mix, was just awesome.
Pianos!
Breakbeats!
Hands-in-the-air Essex rave diva vocals!
It's a lethal combination, made especially potent by the interplay between the joyous riffs and the rough rhythms, where tearing breaks are layered over stomping kickdrums. It was only a brief, shining moment, though, as by about '96 the breaks had been pretty much entirely removed in favor of a squeaky kickdrum that gave you a dancefloor sensation a bit like being bopped over the head repeatedly with a large plastic hammer. The rhythmic simplification of happy hardcore was part of a larger process by which the music as a whole calcified into a safe formula for maximum dancefloor damage (a phenomenon repeated time and again with dance music genres), which was a very unfortunate turn of events. Sure, I know there are many people out there who love the late 90's happy hardcore sound – Force & Styles, Vinylgroover & Trixxy, Sy & Unknown, Bang!, all that kind of stuff – but in my honest opinion the whole Heart of Gold era wasn't a patch on what went before. Although I do have to say that when I did go to hardcore raves in the late 90's they were pretty awesome – can't argue with that pilled-up working class bonhomie. Even so, I don't think that stuff has aged very well, in all honesty.
Pacific Sun, in all its cheesy glory, is still pretty great, though
The tunes on this mix, however, have aged pretty damn well I would say.
I make no pretense that this is a definitive guide to that moment in time – these are just a selection of cool tunes that I had the good fortune to borrow from the Vinyl Pimp. Having never really mixed this stuff before, I was a bit worried as to how it would turn out, but in actual fact these tunes were a dream to mix. I didn't even practice the mix before recording – all I did was listen to them the night before and put them in an intuitive order. When it came time to record, I just ripped my way through them in less than 40 minutes. Bam! The structure of these tunes works in your favor as a dj – whereas German hard trance tunes of the same vintage are often frustratingly non-compliant (Hans, why did you have to add that extra bar of fill there and throw off the whole math of the mix? Why, Hans? Why?!?), these tunes are pretty straight-forward, with chunky rhythmic intros perfectly suited for chopping up, followed by big emotional breakdowns. Good times.
I think the result speaks for itself. This is pure, unadulterated fun – no chin-stroking, no hipster bullshit, no noodly 'journeys into sound', just high-voltage vintage rave music. If this mix doesn't put a smile on your face, I think you should seek therapy.
Enjoy!