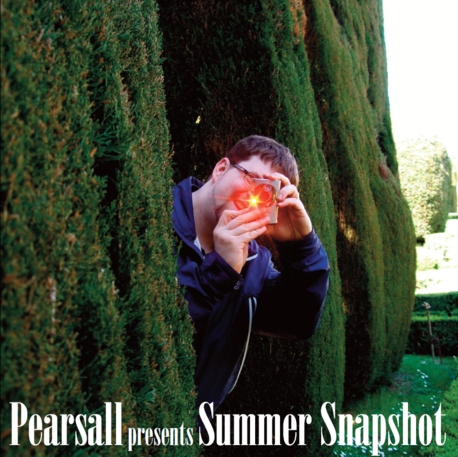 right-click on the title and save as to download
Mixed in Edinburgh, July 2010
(51:06, 88.98 MB, V0 VBR MP3)
Zip pack (cut into individual tracks)
Big cover
Cue file
Style: Dubstep
Direct link to the mix:
http://sonicrampage.org/mixes/ss/Pearsall-SummerSnapshot.mp3
Tracklisting:
01. Portishead – Strangers (Vaccine Remix) (White)
02. Breakage – Rain (Digital Soundboy)
03. Kromestar – Late (Southside Recordings)
04. Babylon System – Everyday Hustle (10 Bag)
05. Matty G – Turf Warz (Dup Police)
06. Cotti – Run Tings (Soul Jazz)
07. Skream – Rimz (Tempa)
08. Emalkay – A.G.S. (Dub Police)
09. Silkie – Sky's The Limit (Deep Medi Musik)
10. RSD – Green Hill (Punch Drunk)
11. Goldie – Inner City Life (SBTRKT Remix) (White)
12. DJ Hatcha – Dark Claps (Special Branch)
13. Skream – Minimalistix (NonPlus)
14. Martyn – All I Have Is Memories (Apple Pips)
15. TRG – Surreal (5AM) (Tempa)
16. Synkro – Inhale (Smokin Sessions)
17. Cosmin TRG – Strobe Lick (Tempa)
18. Zomby – Digital Fauna (Brainmath)
19. Digital Mystikz – Eyez (DMZ)
20. Silkie – Cat's Eyes (Deep Medi Musik)
21. Von D – Berlin Call (Argon)
22. Sully – Bless (Urban Grafitti)
Enjoy this mix? Click here to leave a comment
Cover: Me in the gardens of the Villa Gamberaia, Settignano, Italy, April 2010
Ever since my set at last August's Hackney Wick fleamarket I've been thinking of doing a mix of some of my favourite tunes from the deeper end of dubstep, yet the moment has never seemed quite right until now, as I wait for voting on my next mix to finish. Over time, the concept of this mix has evolved, from an upfront selection of deeper tunes to a crate-digging exercise (like Drop The Hammer 7), to the version you see before you, which is a mix of old and new that takes in flavours from hip-hop, reggae, house, techno, jungle, and 2-step garage along the way. It's not really a pure 'deep' mix like, say, Appleblim's Dubstep Allstars 6, but more an exploration of the points where dubstep meets up with other forms of dance music.
Unlike some of my other mixes, I don't really have that much to say about this one; it kind of speaks for itself. Conceptually, it's designed to be a summer mix, so a bit lighter and less aggressive than Wobble City 2 and less gloomy than Drop The Hammer 7; but since I live in Scotland, to be true to the Scottish summer experience means making sure that it's not pure sunshine tunes all the way through. 😉
Since I don't actually have that much to say about this mix, allow me to indulge myself in one of my other hobbies, which is photography. I've been interested in photography since High School, and, although I'm certainly no more than an enthusiastic amateur, it is something that I have always enjoyed doing. I use a little small Canon SD870, which works well enough for my purposes, since it offers good colours, a nice picture quality, and it fits easily into a pocket. Sure, it doesn't have the same kind of focus that you get with a massive Nikon SLR, but I've always been a firm believer that how you frame an image is more important to the aesthetic quality of a photograph image than having a camera with the highest technical specifications.
Having now figured out how to put a gallery in a post (see Rampage Audio 2 for the first example), I thought that it might be fitting to go back through my last several years' worth of photos to find some of my favourite sunshine shots (well, and one shot from dusk). Most of these were taken on my travels, but there are a few from London and Edinburgh, as well. I hope you enjoy them!
[nggallery id=3]