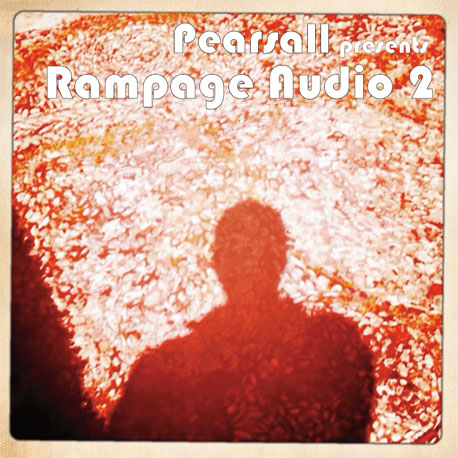 right-click on the title and save as to download
Mixed in Edinburgh, February 2002
(73:46, 117.22 MB, V0 VBR MP3)
Style: techno, hard house, and hard trance
Direct link to the mix:
http://www.sonicrampage.org/mixes/Audio/Pearsall-RampageAudio2.mp3
Tracklisting:
01. Incestuous Brothers – Rave On (Omnicartel)
02. Immersion – Nose Tikkla (Routemaster)
03. Slut Peddlers – The Gimp (Punish)
04. D.A.V.E. The Drummer & Syber Simon – Hydraulix 4 (Side B) (Hydraulix)
05. Legend B – Journey (Jay Frog Dub) (3 Lanka)
06. Synaps – What Have I Seen (Heavyweight Recordings)
07. Kay D. Smith – Tongeflüster (Construct Rhythm)
08. Umek – Taxil (Consumer Recreation)
09. Artefact – Are You Jackin? (Artefact)
10. Choci & Geezer – It's Beyond Control (Hennes & Cold Remix) (Sectioned)
11. Jon Doe – Warehouse (Honey Pot Hard)
12. Steve Blake – Venom (Fevah Trance)
13. Safe n' Sound – Lost Souls (Toast)
14. Daniel Ro & Pepi – Remedy (Peroxide)
15. Paul Clarke & M. Ramone – Get In Funky (Frantic)
16. Jon Doe & Flatfoot Sam – Cadmium (One Off)
17. Commander Tom – Are Am Eye (Noom)
Cover: Self-portrait, Italy, April 2010
Enjoy this mix? Click here to leave a comment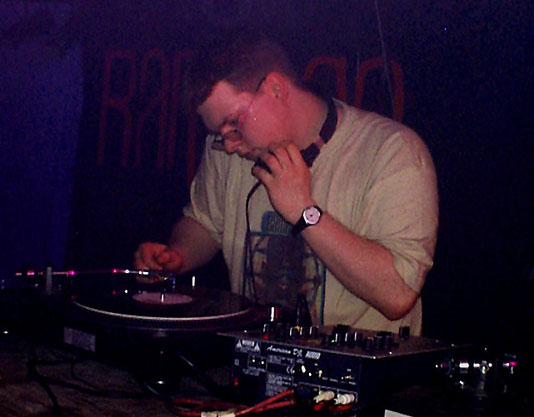 Anyone who has been following my mixes for a while will know that many of my older mix series have Rampage in the title … Rampage Audio, Rampage Turbo, Rampage Archives, and Rampage Teknikal.
What's so significant about the word Rampage that I have used it over and over again, even through to today and the name of this website?
Well, Rampage was the name of the club promotion that I ran with two guys, my flatmate Rob and dj Phil Zero, from February 2001 to February 2002 at two Edinburgh clubs, the Wee Red Bar and The Venue. The idea came to us when Apex finished back in 2000 and it seemed clear that the Edinburgh underground dance scene was headed firmly in the direction of straightforward hard techno. For Rob and I, it seemed obvious that there needed to be at least something to cater for people who were into acid techno, nu-nrg, and fiery hard trance, and if no one else was going to do it, it had to be us!
Having made our decision, we reached out to Phil Zero, since we were friends with him and had always been big fans of his hard and euphoric Apex sets. Phil was game, and, with the help of our friends Gareth (on web design) and Ross aka Eyejack (on flyer/poster design), we started the process of getting Rampage off the ground. Within a few months we had secured a monthly Friday night slot starting February 2001 at the Edinburgh College of Art's Wee Red Bar, and we were ready to go …
It's funny looking back, because we were so young and so wildly ignorant about running a business. After all, Rob and I were only 20, and Phil was only a couple years older than us! We knew nothing about marketing, nothing about finance, nothing about negotiating, and had to learn it all as we went along. And we certainly learned some painful lessons along the way, because some of the nights were total, absolute disasters. There's nothing worse than getting to 1 am and realizing that the sparsely populated dancefloor is as good as the night is going to get … what a nightmare it is when no one shows up!
Sometimes the fault was elsewhere, such as having parties right in the middle of exam season, but on other occasions the problem, to be frank, was with us. We hadn't really bothered to ask whether there was enough of a core audience for our night, or where we could find them … we just wanted to put on the kind of party that we would be into going to. Our other problem was that none of us had that larger-than-life magnetic personality that successful club promoters so often have. We were all pretty reticent, quiet guys, and so were not really suited to the heavy selling necessary to get people through the door.
I shouldn't over-emphasize the bad, though, because only about one third of the parties were failures, with the other two-thirds ranging from pretty good to absolutely fantastic. The best nights were just awesome, with the whole club smiling and bouncing away to pounding high-energy beats.
Despite (or maybe because of) the fact that we had no idea what we were doing, I do look back on that time with a lot of fondness. Some of it was horrible, like standing around in the freezing cold handing flyers to utterly disinterested munters or that skin-crawling feeling when no one showed up, but for the most part it was a hell of a lot of fun. We made a lot of friends along the way, including some life-long ones, such as DJ Skelp from Aberdeen, who we got along so well with that we made him resident. We had many brilliant parties, with some great guests (such as K90, Medicine Man, Orange Peel, DJ Kultcha, and Mark Tyler, amongst others), which was a lot of fun. On a personal level, K90 was probably the best of the bunch, since he and his mate showed up a day early and we ended up taking them out on the town for a truly memorable piss-up! The best nights of the club were just epic; there's nothing like seeing a full room of people bouncing and smiling and knowing that you're the one responsible for the party. We also had some fantastic afterparties, that I remember fondly (if hazily).
Sadly, we were given the boot at The Venue when new management came in and got rid of all of the hard dance nights due to the fact that, for reasons I couldn't possibly speculate on, our punters didn't seem to buy much booze. Who could imagine why that was? Putting on a club promotion is hard work, so we decided to go out with a bang and finish it after our first birthday. Fortunately for us, the first birthday party was a real high note, packed and absolutely crazy … we even made a big profit on it! Everyone played absolutely firing sets, and Phil and I finished off with a madly pounding back-to-back set, full-power high BPM acid carnage before the lights came on and we got a round of "Happy Birthday" from the punters. Phew!
As part of the celebrations for the night I did this mix to hand out to the first 50 people through the door. Even now I consider it to be pretty much the perfect encapsulation of the Rampage ethos, running from techno through European hard trance to acid to UK hard trance before finishing with pure, unadulterated nu-nrg mayhem. Pure magic.
Update: Here's a nice quote from Facebook (Cheers Malcolm!)
Quality! I have some fond memories of Rampage. Some excellent old photos in there: Ally, Carol, DD and a skinny short haired Tim! Nice to read the full history, you don't get nights like that anymore. Its all bassline dubstep fidget grumble grumble, these kids wouldn't recognise euphoria if it came up and smacked them on the head.
Our flyers:
[nggallery id=2]
Some pics from the party:
[nggallery id=1]