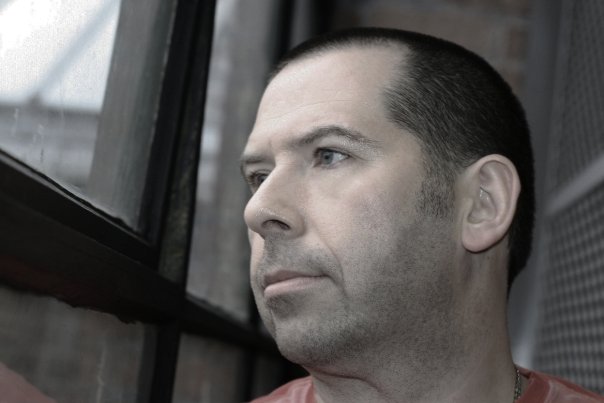 Merry Christmas!
As a thank you to all of my readers to your support over the last year I would like to present you with a nice Christmas present – an Andy Farley Trade special!
Over the past couple of years hard house legend Andy Farley (above) has put together two massive tributes to Trade, perhaps the most famous (or infamous) London gay club event of the last twenty years. Each tribute has included eight mixes covering over ten hours of Trade classics, from groovy US house through to full-power nu-nrg. Before today, these mixes were only available from upload sites like Megaupload, so I have now provided them with the permanent home that they deserve. The other thing that I have done is to split each mix into individual tracks, so now all of the mixes are now available as both a single mp3 and as a zip file of the individual tracks, with each mix series now also featuring a cover that I have done with the help of some Trade dancefloor images sourced from Flickr, the photo website.
To accompany the mixes, Andy very graciously agreed to be interviewed over the phone, and you can read the transcript of our conversation below, where he talks about his memories of Trade, his favourite Trade dj's, the influence of the Trade ethos on his own career, as well as the story behind these mixes.