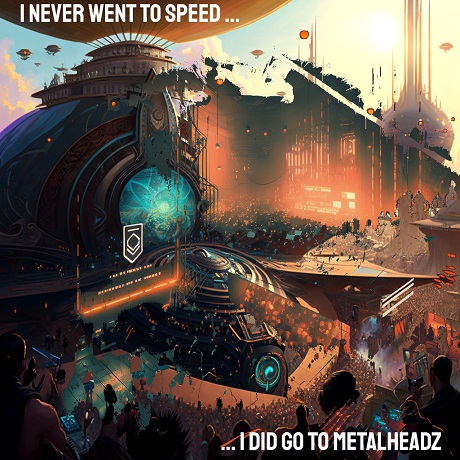 This is a very special two-part mix!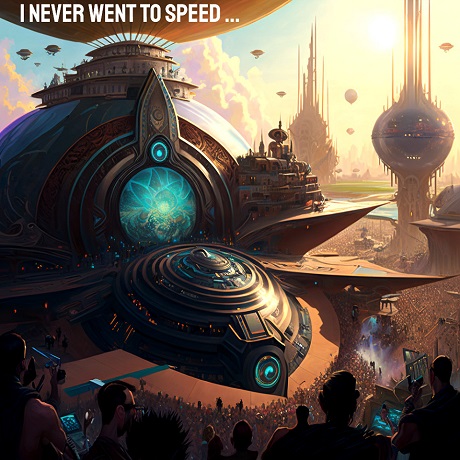 right-click, save as to download
Mixed in Berlin, November 2022
100% Vinyl
(87:05, 200 MB, 320 KBPS MP3)
Direct link to the file:
http://sonicrampage.org/mixes/speed_headz/Pearsall-INeverWentToSpeed.mp3
Tracklisting: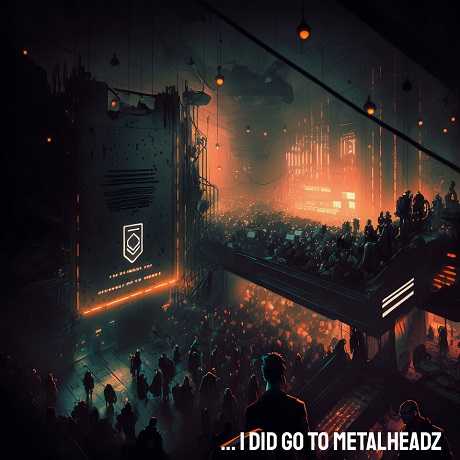 right-click, save as to download
Mixed in Berlin, December 2022
100% Vinyl
(82:05, 188 MB, 320 KBPS MP3)
Direct link to the file:
http://sonicrampage.org/mixes/speed_headz/Pearsall-IDidGoToMetalheadz.mp3
Tracklisting:
Happy New Year! I'm very excited to kick off 2023 with a very special project, a two part mix dedicated to the very classic sounds of 90's drum n' bass, my first musical love.
Each mix is 25 tracks long, and each is dedicated to the sound / vibe of a specific influential London club of the era: Speed for the deeper, more mellow side of drum n' bass, and Metalheadz for the darker, more aggressive side of the scene, which was also known as techstep.
I never went to Speed (hence the title!) but it was a super influential Thursday night party at the Mars Bar in Soho, Central London with residents LTJ Bukem and Fabio (what a duo!). It became a central hub for the emergence of the so-called 'intelligent drum n' bass' sound, where influences from jazz, funk, house and soul were foregrounded, replacing the pop-pupilled madness that had characterized rave music up to the point.
Taking place on a Thursday as well as being located right in the heart of London instead of a massive warehouse on the outskirts also meant that it attracted a different, more mature crowd, including curious fans of other styles of electronic music as well as people from the music industry. It's hard to overstate the importance of this night to the development of the lighter side of drum n' bass – it was a testing ground for new sounds that could then be taken on the road around the UK (and the world!) on the weekends. It was a place where people from the scene – producers, dj's, a&r's, hangers-on – could connect, interact and plan collaborations. It was somewhere that this sound could take root and grow, away from the pressure cooker environment of the big raves, where thousands of teenagers wanted the latest mental sounds. It was also a crucial venue for spreading the sound beyond the existing scene, a place where people who would never dream of going to a One Nation or AWOL or Roast could be turned on to high-speed breakbeats.
I never went, though!
Why? Well, I was still a teenager, and my parents were definitely not going to let me go clubbing on a Thursday night, come on.
So I missed out!
Still, the music exists and the records exist, so I can always listen and enjoy and imagine …
Which brings me to this mix; the genesis of the idea came from getting my hands on Forme's incredible track 'New Element', which finally had a proper vinyl release via Russia's OKBRON in 2020. I'd loved this track ever since it was first released on Mo Wax's Headz 2A compilation, but previously it had only been on a 5 (!) track vinyl, which isn't very useful for mixing. Holding this release sparked a lot of memories for me, and made me realize that I hadn't done a mix fully dedicated to the deeper side of drum n' bass for, well, quite some time, and the moment was right to do another one.
Uh, considering that this was in 2021 and I've only just done the mix, I guess the moment wasn't right?
Anyways, this got me thinking about that whole scene that revolved around Bukem and Fabio, that deeper side of drum n' bass that later evolved into what is known as 'liquid drum n' bass', with Hospital Records as the main standard-bearers. I realized that I had missed out on a major cultural moment by never going to Speed in its heyday and hearing the sound in its true home, which made me sad but also appreciative of the fact that I had experienced the darker side of drum n' bass in its spiritual home: The Metalheadz Sunday Sessions at the Blue Note on Hoxton Square.
I was certainly not a regular, but I managed to go to Metalheadz parties at least a dozen or so times in the pivotal period of 1996-1997 at both the Blue Note as well as to the Metalheadz Saturday Sessions at the Leisure Lounge in Holborn. I was pretty young, and frankly looked really young, so I'm amazed I was even let in, but what an experience to remember, especially at the Blue Note.
Hoxton in the mid-90's was not the yuppie playground it was to become a decade or so later … on a Sunday night the walk from Old Street station to the venue was like walking through a ghost town, absolutely desolate and silent. No one on the streets, hardly any cars on the road. Then you got to the venue, queued up, crossed your fingers that the bouncers wouldn't laugh in your face, and boom … in!
Down you went into the main room, where you found yourself face-to-face with the dj and the crowd of spotters around the booth, and then you had to go down a few steps to get to the main dancefloor. I remember the dancefloor being incredibly tiny, incredibly packed, and incredibly LOUD. You were crammed into a small space, part of a heaving mass of sweaty bodies, surrounded by speakers. Whatever surround sound experience you've had at a movie theater was nothing like The Blue Note on Sunday nights … you didn't just hear the music, you felt it. It was an incredible physical experience – I remember moments where the bass was so powerful I felt my nostrils flapping like in a hurricane, with each bass hit reverberating through my ribcage. The music was incredible, a true future shock … eerie atmospheres overlaid on top of kinetic, shape-shifting beats, undergirded by bass in an incredible variety of forms, from icy shockwaves of sub-bass that were so low in frequency they were at the edges of human hearing, to solid 808-style bass hits, to the occasional funky flourish, to roaring distorted basslines that sounded like Godzilla with a bad case of acid reflux.
What made it particularly exciting whenever I made it to Metalheadz was that this was the testing ground, this was the place to hear the latest dubplates, it was where the likes of Grooverider, Doc Scott and the peerless Kemistry & Storm would unleash their freshest dubs and see the reaction. It was where you would hear tunes months before they made it to fully vinyl release … if at all! Sometimes I would stop on the dancefloor just to listen, because I was so amazed by what I was hearing. As a young guy who was fully obsessed with drum n' bass, I was very aware that I was somewhere history was being made, in a club that people would still be talking about decades later.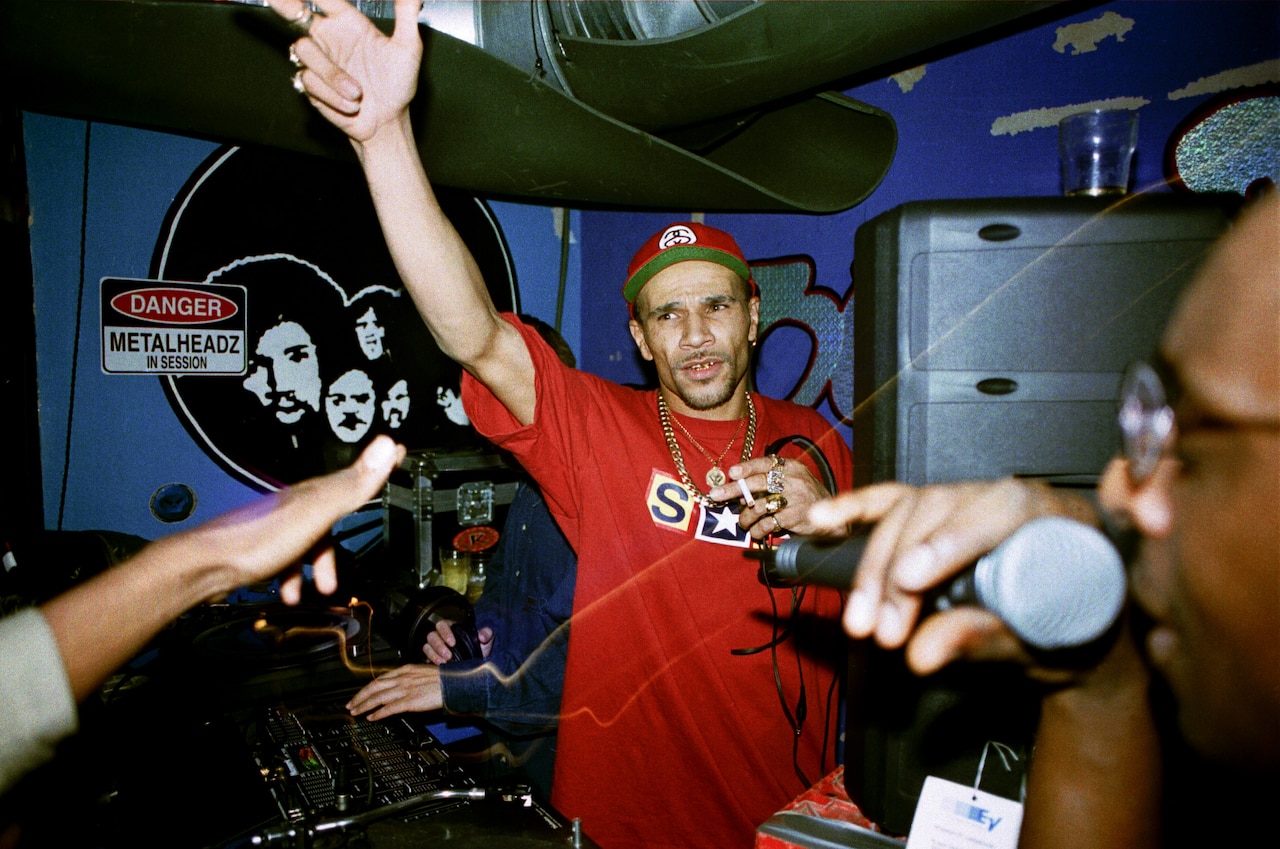 Even to this day the sound pioneered at Metalheadz has few peers when it comes to sheer intensity and power, although of course it no longer sounds as intensely cutting-edge as it once did. It's the inevitable consequence of innovation; it tends to get diffused and reused in many ways. So it is with techstep: many of the ideas and concepts first aired at Metalheadz (and like-minded clubs throughout the UK) have long ago filtered out into other forms of music – for example, I would argue that you can trace a lineage from the 'Reece bass' sound created by the No U-Turn crew and popularized at Metalheadz through to the distorted UK drill slide bass sound that has conquered the world of hip-hop in recent years. It seems like a long way from that dark basement to teenagers on Brooklyn street corners 'getting sturdy', but Metalheadz was where mid-range distortion was added to basslines to add an extra dimension to the sub-bass heaviness. Traveling forward in time via UK Garage, Grime and Dubstep to UK Drill and then onwards to the world, this concept of heavy distorted bass has gone from underground innovation to global musical staple.
This mix set, therefore, is my attempt to imagine a double-header at Speed and Metalheadz; to capture something of the flavor of each. In the case of Speed, of course, it's a matter of pure imagination, based on attending other nights with LTJ Bukem and other dj's from the Good Looking Records stable, whereas with Metalheadz I'm trying to resuscitate a memory fragment, a feeling that I experienced decades ago, with a little bit of a sense of the ebb and flow of the night, from early evening rollers through to last hour steel-plated madness.
Listening to the two mixes back to back, I'm struck again by just how creatively vital the 90's UK drum n' bass scene was, how the producers took a simple set of rules – 160-170 bpm, focus on breakbeats and bass – and created a kaleidoscopic range of results. I know there's an element of nostalgia talking here, no question (as there always is when middle-aged men talk about the music of their youth), but this was really a special moment in electronic music history, and I'm very privileged to have been there for (part of) it.
This little project is my attempt to re-capture a little bit of that feeling … I've done my best, and now I'm sharing it with you!