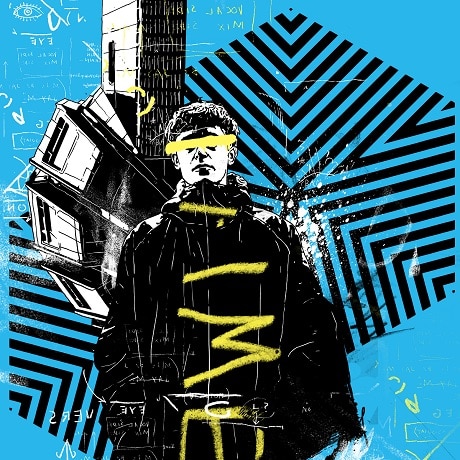 As part of this Bandcamp Friday I am re-releasing a track I did back in 2013 just before I moved to Berlin. It's called 'Dreaming of Berlin' and I have always liked it, so I thought it would be cool to get it back out there again as a freebie (although of course you can pay more, should you choose).
If you want to download it, head over to Bandcamp.
The track itself is a 170 bpm freeform hardcore / hard trance tune that was heavily heavily influenced by the classic sound of mid-90's European hard trance.
Here's what I wrote about the track at the time:
As you might know, since I keep going on and on about it, my family and I are moving to Berlin very soon, so two weeks ago I made my way to Orpington, on the south-eastern edge of London, for a day in the studio of Alex 'A.B' Bailey of Stamina Records, where we cooked up this tune, 'Dreaming Of Berlin'.
It was quite an interesting day out for me. I had sent a lot of different influences through to Alex in advance (from hard trance to jungle), so when I got there he was able to quickly translate my somewhat hazy ideas into a real actual track in just one day. As is the usual case when a dj works with an engineer, what I did was basically arrangements ("no hi-hats there", "let's make the acid stab sharper", "put the Amen snatch right on the bass note in the break", "how about we take the bubble off the bass and stick to a straight off-beat?"), with him doing all of the actual manipulations for the sake of speed and clarity. Overall, it was a lot of fun being in the studio, and I am personally very pleased with the results.
With this tune I wanted to capture some of the magic of the mid-90's M-Zone and Mark EG hard trance sound and cross it with contemporary freeform … judge for yourself how well we did it!
Thanks to Nick Cocozza for the artwork!
By the way, I've also cut the price of my Squat Rocking EP to 8.99 EUR. Buy it here.