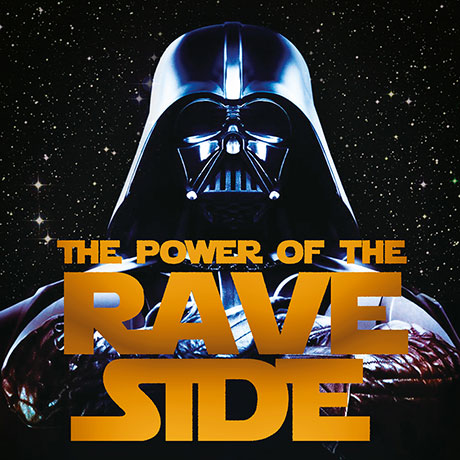 right-click, save as to download this free mp3 mix
Mixed in Berlin, February 2018
100% Vinyl
(45:06, 103 MB, 320 kbps MP3)
Style: Rave Music – A tribute to DJ Jedi
Direct link to the mix:
http://sonicrampage.org/mixes/jedi/Pearsall-ThePowerOfTheRaveSide.mp3
Tracklisting:
Tracklisting:
01. DJ Jedi – Bring The Beat Back (Knitebreed)
02. DJ Jedi – Here It Comes (Jedi)
03. DJ Jedi – Go! (Jedi)
04. DJ Jedi – Inertia (Jedi)
05. Insomnia – Down To Earth (DJ Jedi Remix) (Jedi)
06. DJ Jedi – Brainwashed (Jedi)
07. Cru-L-T – I Can't Forget (DJ Jedi Remix) (Knitebreed)
08. DJ Jedi – Double Impact (feat Radiosam) (Jedi)
09. DJ Jedi – Artificial Intelligence (Jedi)
10. Detox & The Mighty Atom – Waterworks! (DJ Jedi Remix) (Jedi)
11. DJ Sy – Too Much Sense (DJ Jedi Remix) (Jedi)
12. DJ Force & The Evolution – Poltergeist (DJ Jedi Remix) (Kniteforce / Remix)
13. Mega City 2 – Amazon (Jedi & Stormtrooper Remix) (Jedi)
14. DJ Jedi – Earthbound (Remix) (Jedi)
15. DJ Jedi – Earthbound (Jedi)
Cover image by my friend Valentin Hoff, aka Vali NME Click
I've been bowled over by the reaction to my Carl Cox tribute mix, it's been really exciting to see how many people have listened to it over the last few weeks and how it has spread online. I'm really just a bedroom dj, so it's been cool to see it get picked up by Simon Reynolds, DJ Magazine, Mixmag France, PartyScene in the Netherlands, The Crazy Dutchman's Blog, DJ Technorch in Japan, KlubIkon from Czech Republic, and DJProfile from Chile. Wow, thanks to all of you!
I'm very excited to therefore present my next mix, which is a tribute mix to the South Coast of England's very own DJ Jedi, aka Edd Grant. Jedi has been on the scene for many years, but his sound and label (Jedi Recordings) have really taken off in the last few years. I was first aware of him back in the early years of the millennium, when he and his partner Stormtrooper were releasing UK Hardcore, but his focus now is firmly on recreating the sounds of the UK rave scene's golden era, from 1992 to 1994. I'm a big fan of his output, so I decided to mix together a nice little selection of some of his vinyl releases from the last few years.
He also very kindly agreed to answer some questions, which you can read below: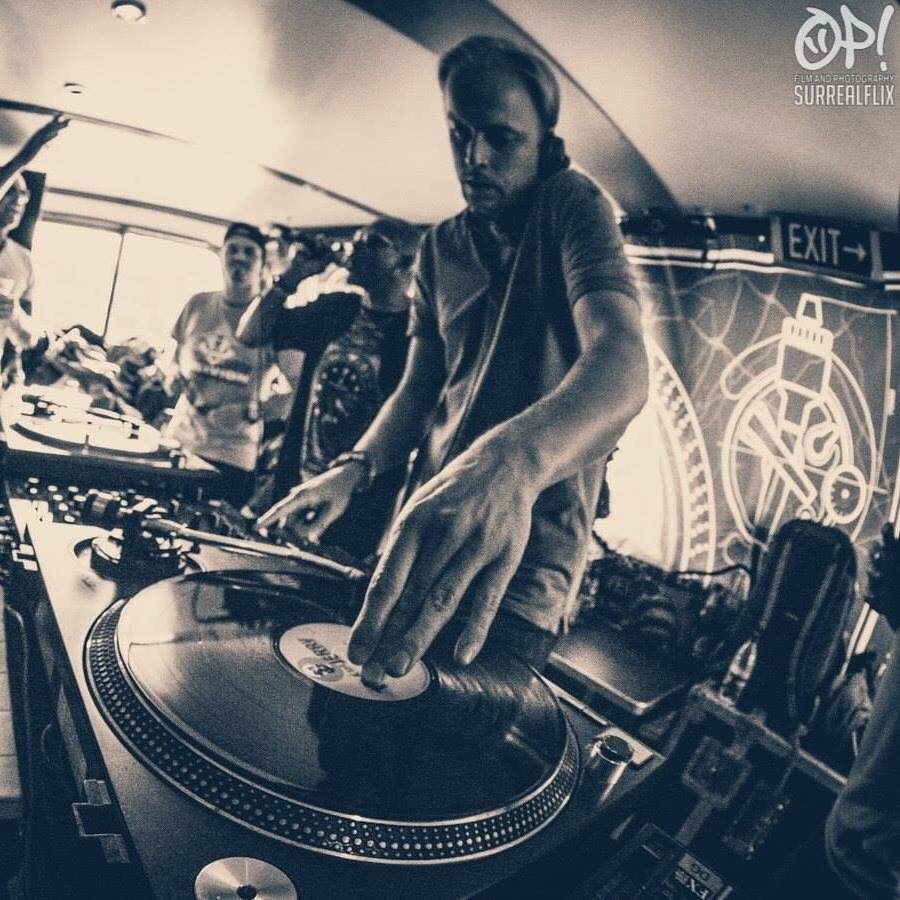 Pearsall: Let's start with something simple, who are you in your own words?
Jedi: Thanks for inviting me for an interview! I was listening to hardcore from '92, and started mixing in 1996 aged 15. I got my first 'professional' bookings in 1998, so this is my 20th year in the game. I began producing in 2000 alongside Stormtrooper, and then on my own in 2004.
What was the genesis of Jedi Recordings?
I never intended for it to be a label. When I put the first release out in 2011, vinyl sales were poor and I only sold about 60 of the 100 copies of JEDI #1. Also, all the tracks on the EP were made a few years earlier, it was just supposed to be a one-off record to put my old unreleased tunes out. After a five-year break from producing, I started messing about with Logic in 2014 and finished a couple more tracks, so decided to call the next record JEDI #2 and it went from there really. It only became a 'proper' label by about the sixth release.
How has the market for your records changed since you started Jedi?
A lot! It took over three years to sell 100 copies of JEDI #1. Now I press 200-300 of every release and they usually sell out within a month or two. It is a great time to run a label as there are so many people buying at the moment, I would even go as far as saying 2017 was the best year since the glory days of the 90s for vinyl sales in this scene.
What is your take on the vinyl revival in recent years?
I think it's a great thing as it has given producers the opportunity to make money from their music for the first time in years. MP3 sales are very low, and 5+ years ago when I started the label vinyl sales were so small that you could only break even. If the scene got just a little bigger than it is now so labels could sell 500 copies, it could be a full-time job. Here's hoping!
What do you think about the Discogs vinyl flipping phenomenon? Why has it suddenly become such a 'thing' and is there anything labels can do about it?
It's a real shame as it means people who want the records miss out, and a good chunk just sit for sale without ever being played. Not to mention the label/artist doesn't get any of the profit, so there are no winners apart from the greedy sellers.
Of course records going up in value over time is nothing new, but I have noticed in recent years that some records have gone from under £10 to £50+ overnight with no good reason, indicating the label simply hasn't pressed enough copies. Of course sales are never guaranteed so I understand why some smaller labels press low quantities to be cautious, but some of the more popular labels releases regularly sell out in just hours, so they really should know better by now as they are indirectly encouraging it. I can only assume some of them enjoy their records being sought after, without realising how many people they are disappointing in the process.
Some labels try and stop it by limiting sales to one per customer, or banning repeat offenders which is something I have done in the past. It's quite difficult though as I've had people buy copies under different names or sent to different addresses. The easy way to stop it is simply press enough copies in the first place, or repress if there is significant demand.
What's the release that you are most proud of?
Probably Insomnia – Nostalgic (JEDI #7) as it is one of my favourite tunes from back in the day so it was a real honour to repress it. Strangely I had known one of the producers (DJ UFO) for years as I used to go record shopping at Movement Records in Southampton where he worked, but I never realised he was in Insomnia before becoming a well-known happy hardcore producer. As soon as I found out, I started hassling him!
What's the biggest hassle of running a label that the fans might not know/understand?
Definitely all the posting! Records are heavy, and it takes days for each release to pack them all up and post them. However, I'm not complaining because sites like Bandcamp have made running a label viable again, if I shipped them all off to a distributor I wouldn't make any profit.
Who would you most like to release on Jedi, given the chance?
My favourite label was Suburban Base so I would love to put out something by Krome & Time or Austin, but I think Dan Donnelly has that covered 🙂
How did the linkup with Kniteforce happen for the Kniteforce Remastered series?
I read Luna-C's book 'How To Squander Your Potential' (which I highly recommend) while on my honeymoon in 2015. As well as being an enjoyable story I really liked the way Chris came across in the book, so when I got home I got in touch to ask him to do a remix for me. It went smoothly, so I then asked him if he had considered repressing any of the more obscure Kniteforce tracks. He thought I was mad as previously he had only repressed the big anthems, but I wanted to see if there was a market for the earlier music, B sides and unreleased tracks. I think we were both quite pleasantly surprised at how well they sold.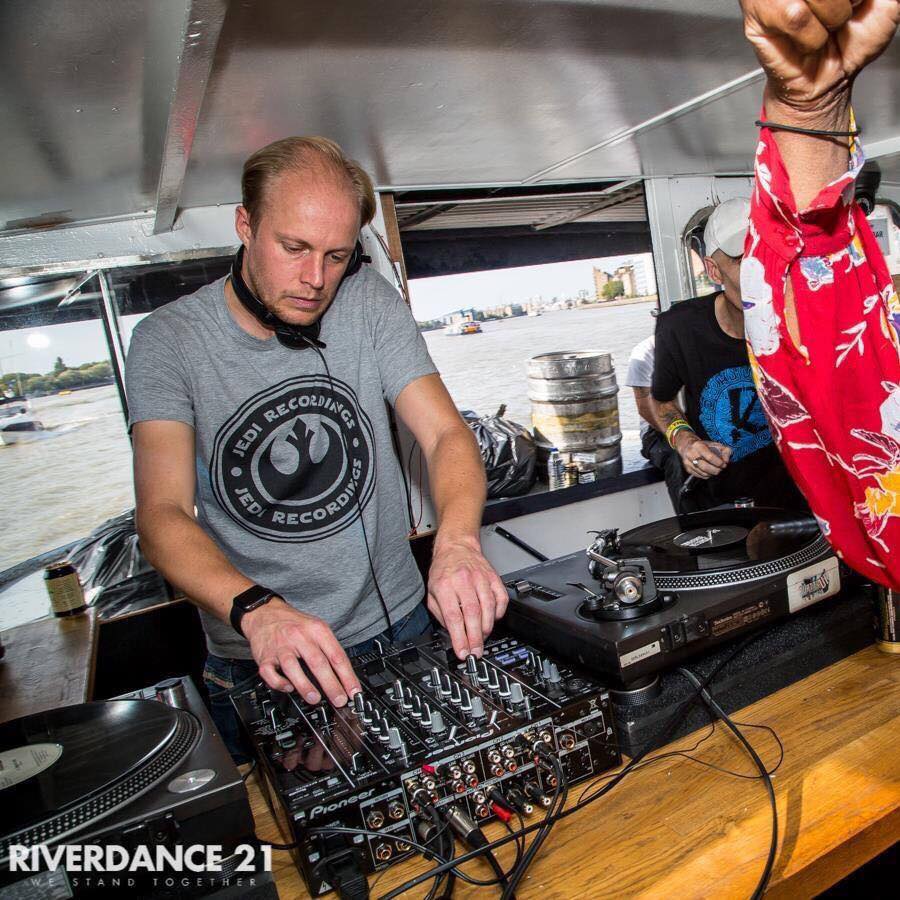 You've done quite a few re-releases of tunes, what's the process of licensing and re-releasing an old skool tune, for those that don't know?
The first and hardest bit is tracking down the artists. There are loads of tracks I would love to reissue but have no idea who they are by. Then you need to ask them and see if they are interested. Surprisingly many are not – some like their old tracks being rare and expensive, and some don't even reply at all. For every five I ask, I probably get one good response. The best advice I can give is if somebody isn't immediately keen, leave it and move on to the next thing. If the producer/label are at all difficult or unrealistic to start with, it won't get any easier!
Next you need to work out a deal. A standard record deal is a 50/50 split, which is what I aim for. But the percentage is entirely negotiable, and again if the numbers don't work you just need to move on.
Then you need the music. Some producers still have their DAT tapes, but many do not. For a couple of my releases I have had to clean up vinyl sourced recordings. Thankfully these are so good with modern technology that you can hardly tell the difference, but of course I always want to use the original DAT if possible.
I use a company called Curved for my cutting and pressing, they cut the lacquer at their studio in Hackney (I highly recommend attending the cut, it's a great day out and helps avoid any mistakes) and then they send it off to MPO in France to press. The whole process takes 6-12 weeks depending on the time of year, it is slowest around Record Store Day.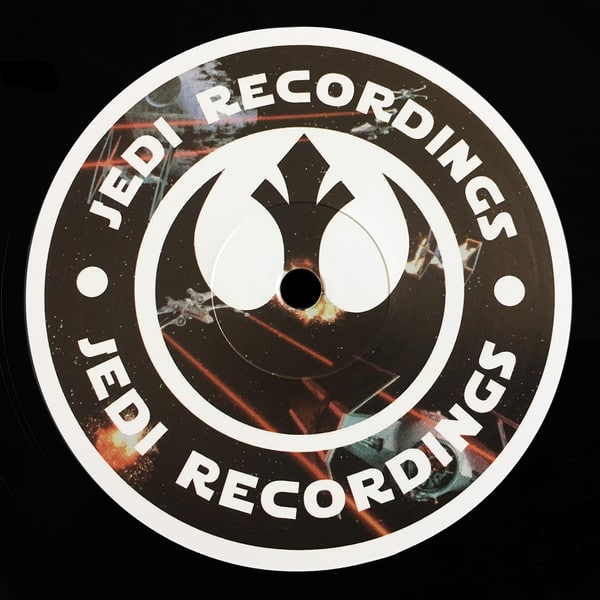 What's the future for Jedi Recordings?
The next release is Kniteforce Remastered 7, due in March. I have had a bumper few years putting out 27 releases, so this year is going to be a bit slower. I am focusing on getting my own tracks out on other labels at the moment. But Jedi Recordings will continue, and just last month I got all my old metalwork back from Curved, so represses are on the cards in future as many of my old releases are now going for silly money on Discogs.
Over the years you started with modern hardcore, yet you're now more associated with old skool sounds – what changed?
Actually, the first tracks I co-produced were old skool/breakbeat back in 2000, which appeared on the Back To The Old Skool label. At that point I was still playing and following upfront hardcore too, and my production partner and friend Stormtrooper was becoming a very successful producer in that scene, so I made a few 'happy' tracks with him which were fairly successful getting played by the likes of DJ Sy and Kaos. But in about 2002 I lost interest in upfront hardcore, and focused purely on the 'old skool' sound.
Where do you get inspiration from when making tunes?
Usually while I'm just listening to music on my commute or in the car, I will hear a sample or new break and immediately add it to a list to sample when I get back home. I never force myself to make music, that is the hardest way to do it. I just make tunes when I have ideas or feel like it.
What's your process for making tunes?
I'm the first to admit I am not a competent producer, I know very little music theory and use trial and error mostly. I would love to be one of those guys who can just bust out a piano riff, I'm not one of them!
I always start with the breaks. I try and find two or three breaks that fit nicely over each other, I hope that is a stand-out feature of my tracks as I put a lot of effort in to selecting breaks that work together. There's nothing worse than clashing, out of time breaks. I try to avoid the amen, it's too over-used. I've only used it in about 5 of my 50+ tracks and remixes.
Then I come up with two or three stabs and piano riffs and build it up from there. I don't do a 'mixdown', I try to ensure the levels are right while I'm constructing the track.
What's your dream tune to remix?
I would love to remix some Sunset Regime tracks as I think Rik was one of the most talented producers and biggest unsung heroes in the scene back then, a proper musician responsible for dozens of anthems. I love their vocals, strings and pianos.
What's your studio setup?
My setup is very minimal! I use Logic on Mac, the built in EXS24 sampler, and a few Korg software synthesisers (M1, Wave Station, Monopoly etc.) All the effects in my tracks are the built-in Logic plug-ins. I make nearly all my music on the train while commuting to work so do not have a 'studio' so to speak, it's all done on my laptop. Once finished I listen to my tracks on as many different things as possible – good headphones, cheap headphones, hi-fi, in my car etc. That is the best way to get a rounded mix and avoid disappointment, it's all a compromise as no two setups sound the same.
Some people think that 'new old skool' is only ever an imitation of the original; what would be your response to them?
I agree! I must admit I wasn't too keen on the 'nu rave' of the mid 2000s which was trying to be a bit too modern. For me if it doesn't sound authentic to the early 90s era, I'm not interested. Nothing against those producers by the way, it's just not for me. Saying that, there have been some truly amazing 'new/old' tracks like 'Can You Feel It' by Austin that fit seamlessly in a set of 90s tracks. That's what I aim for.
What has been the reaction when you're playing out and about in recent years? Is it mostly old farts like us enjoying the music or do younger people dig it as well?
DJing has always been hit and miss, and it continues to get more so as 'ravers' get older. You can be playing to five people at one event, and 500 the next. My bookings have dropped dramatically over the last few years as most of the original promoters I used to play for like Raindance, Fusion, HTID etc have sold their brands to new owners who I don't know. Plus now I'm in my late 30s I just don't have time to chase bookings any more. The highlight of my year is always Riverdance in London, a guaranteed good crowd of people who appreciate underground music. You see lots of young and old together there.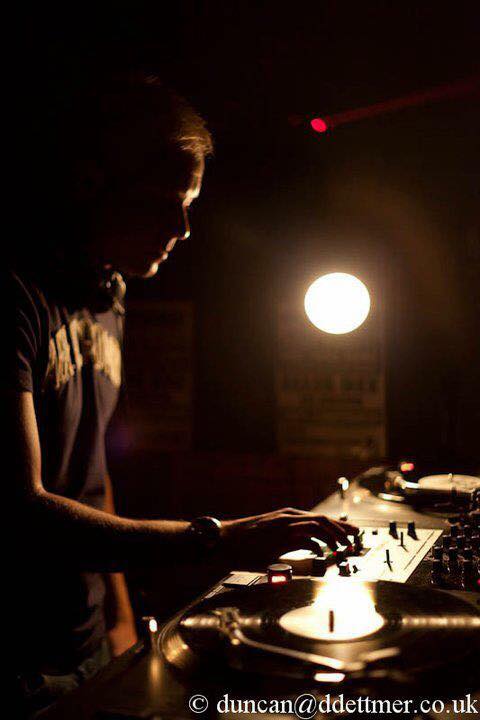 What's been your favorite recent gig?
I put on an event with my good friend RadioSam called 'Calling The Hardcore' in July last year, that's the best night I've had in years because the response was so unexpected! It was packed all night and we've had so much good feedback. It was so busy that the club asked us to stay open in to the next morning, so I had to play two sets! There is another one on 16th March down in Brighton 🙂
What do you see as the future of this scene?
Although it's very healthy right now I'll be honest, I don't think the current vinyl bubble will last forever, if you want to start a label now is the time. I've been involved in this scene non-stop since the 90s and it goes in and out of fashion, I'm sure it will continue to do that. I have a lot of respect for the labels, promoters, DJs etc who have always been there even when it's not popular.