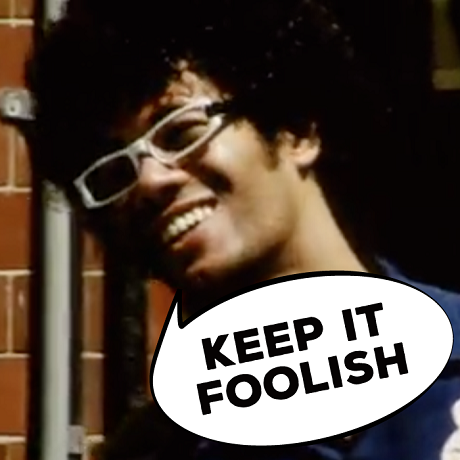 right-click, save as to download this free mp3 mix
Mixed in Berlin, April 2017
100% Vinyl
(66:54, 153 MB, 320 kbps MP3)
Style: Jump-Up Drum & Bass
Direct link to the mix:
http://sonicrampage.org/mixes/foolish/Pearsall-KeepItFoolish.mp3
Tracklisting:
Tracklisting:
01. Firefox – Bonanza Kid (Philly Blunt)
02. Dillinja – Simple (Chronic)
03. DJ Hype – Only One Life To Give (True Playaz)
04. Maldini – Wake Up Call (Trouble On Vinyl)
05. Mask – Splurt (Ray Keith Remix) (Dope Dragon)
06. DJ Teebone & DJ Stretch – Shaolin Style (Riddim Track)
07. A-Sides – Punks (Rewind Selector Mix) (Strictly Underground)
08. The Dream Team – Gunshot (Joker)
09. Capone – Friday (Hard Leaders)
10. Ganja Kru – Can't Handle The Streets (Fear Mix 2) (Frontline)
11. Gang Related & Mask – Suckers (Dope Dragon)
12. Shy FX – This Style (DJ Krust Relick) (Ebony)
13. Tribe Of Issachar – Fever Feat Peter Bouncer (The Revolution Has Now Begun) (Congo Natty)
14. Remarc – Single Finga Killa (Suburban Base)
15. Dillinja – Weapon Of Choice (Test Blue)
16. Dope Skillz – Yo Son (Frontline)
17. IQ Collective – Rebound (Trouble On Vinyl)
18. The Specialist – Garbage DJ (Dread)
19. Just Jungle – Rolling Gats (Trouble On Vinyl)
20. Aura – Slow Down (Frontline)
21. DJ Stretch – Do Or Die (Reinforced)
22. DJ Nikki C – Flava (White)
23. Flynn & Flora – Bass Speaker (DJ Krust Remix) (Independent Dealers)
24. Ellis Dee – Lockdown (Collusion)
Whew! Good news recently – my wife gave birth to our second child a few weeks back (a son), so life has been pretty hectic. So hectic in fact that I've not really had the time to sit down and write up a post to accompany this mix that I recently threw together (I also have recently done a 35 track '93 dark hardcore mix, but I'm waiting for cover art from Pirate Vereker, who did the cover of Slaves to the Silver Box).
This mix is another installment in my semi-regular series of mid-90's jump-up drum n' bass mixes, with previous installments including Actual Pirate Material, Urban Takedown, and Firestorm. I'm well aware that 'jump-up' has become a bit of a dirty word in recent years, connoting as it does terrible cheesy garbage – all super-fast two-step beats with squeaky kazoostep midrange basslines and awful samples – but I've always enjoyed the original 90's iteration of jump-up, with its rugged beats and vintage hip-hop samples. True, a lot of it was pretty cheesy too, but it was at least great fun as party music, and it kept drum n' bass going as a street-level rave sound in London and other major UK cities for a while, until the techstep sound took over and chased away all the girls.
Anyways, I hadn't done a jump-up mix for almost four years, so I thought it was time! I make no claims that this is a masterwork of the most meaningful tunes ever, it's just an hour's worth of good, solid party tunes from some of the biggest names of the era, including Dillinja (The Specialist and Capone were also aliases of his), DJ Hype, DJ Zinc (in his Dope Skillz and Aura aliases), Ray Keith, Remarc, Congo Natty (as Tribe of Issachar), DJ Krust, A-Sides and more. As usual with this kind of stuff, I've opted for a lot of quick mixing as opposed to the occasional smooth segue. Depending on your tastes, your mileage may vary as to how you enjoy this! This is my usual approach though, so you pretty much know what you're getting, right?
Since I'm too lazy to write much more about the mix myself, here's a bit of text from man and legend Simon Reynolds – namely, his article Slipping Into Darkness:
AWOL's resident crew of DJs – Randall, Mickey Finn, Kenny Ken, Darren Jay – sustain the mercilessly minimalist and militaristic assault of hardstep, all parade-ground paradiddles and atonal, metallic b-lines that bounce joylessly like ball-bearings in a pinball machine. The night stays at a plateau of punitive intensity, no crescendos or lulls, just steady Ardkore pressure. By about 4am, the dancers are jigging about with a kind of listless mania. One girl twitches and bounces mechanically, her limp limbs inscribing the exact same patterns in the air, as if she's animated by some will other than her own. For a Saturday night out, the compensatory climax of a week's drudgery, this seems like hard work. I start to wonder if she, like me, got sucked in by Ardkore's explosive euphoria, its manic, fiery-eyed glee, and then got carried along by the music's logical evolution to wind up at another place altogether, dystopian rather than utopian. Maybe that stunned, dispirited expression on her face comes from finding herself in the midst of an entirely new cultural formation, "a way of life" that can no longer offer release, let alone a redemptive vision …

Kodwo Eshun's term for the new flava is 'gangstadelic'. Ganjadelic fits too. Just check the Dr Dre-like marijuana leaf on the cover of the Ganja/Frontline compilation Still Smokin', or the Pure Rollers anthology with its image of a turntable whose tone-arm is a gigantic, smouldering spliff. But these days smoking isn't a mellow, Marley-esque affair. With their much higher THC content, super-breeds of weed like skunk are near hallucinogenic, offering a sensory intensification without euphoria, tinged with a jittery, nerve-jangling paranoia: a mind-state perfect for jungle's tension-but-no-release rhythms.

At AWOL, the ruling sound is the 'ruffneck soldier' hardstep of labels like DJ Hype's Ganja, Pascal's Frontline, Dread, and the Bristol based Full cycle affiliate Dope Dragon, as well as artists such as HMP, The Terradome, Renegade, L Double, Shy FX, Swift, Zinc and Joker. Somewhere between this stripped-down, martial drum 'n' bass and the dank neurosis of Photek and Source Direct, you'll find the artcore noir of Ed Rush's "Guncheck" and "What's Up?", Roni Size's "Ready or Not", Dillinja's "Muthafucka", Soul-Jah's "21212", DJ Krust's "Angles" and Doc Scott's "Drumz 95" (a remake of Scott's original 92 darkside tune "Here Come the Drumz").
Oh yeah, and the title of the mix? It's a reference to this classic scene from Charlie Brooker's prophetic Nathan Barley: