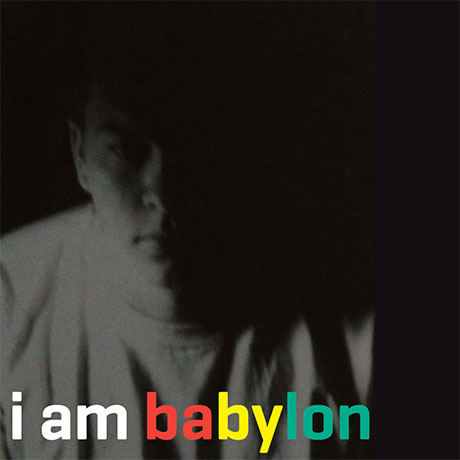 right-click, save as to download this free mp3 mix
Mixed in Berlin, June 2016
100% Vinyl
(90:44, 207 MB, 320 kbps MP3)
Style: Ragga Jungle
Direct link to the mix:
http://sonicrampage.org/mixes/babylon/Pearsall-IAmBabylon.mp3
Tracklisting:
01. DJ Gunshot – Soundboy (No U-Turn)
02. The Underworld – Soundboy In A Problem (Fist 2 Fist)
03. Tom & Jerry – Who Kan Draw (Tom & Jerry)
04. The New Cru – Run Come feat General Pecos (Labello Blanco)
05. Mensa – Bad Boy (Tearin Vinyl)
06. New Blood – Worries In The Dance (London Some'ting)
07. Smokey Joe – Shining (Remix) (Labello Blanco)
08. Jack Horner – After Midnight (Spectrum)
09. The Source – Slip & Slide (Devious D Remix) (Awesome)
10. Splash – Babylon (Ray Keith Remix) (Juice)
11. Shabba Ranks – Let's Get It On (Beef Joint) (Dillinja & Goldie Remix) (Epic)
12. DIY Crew – Look Good Girl (Boom Tunes)
13. DJ Dextrous & Rude Boy Keith – Bad Boy Tune (Suburban Base)
14. Ellis Dee – Big Up Your Chest (Remix) (Cat)
15. Tom & Jerry – Likkle Sound (Tom & Jerry)
Keep up to date with The 780 Project
Here's a ragga jungle mix that I threw together yesterday as a teaser for my set at Kulturhaus Kili tomorrow.
This mix is 15 tracks of classic ragga jungle – music which is always fun to listen to and mix with. Some of these tracks were a bit tricky to mix with, since the beats are so wild and untamed, but basically I think it holds together quite well.
Here's more info on the party:
Das Kulturhaus Kili lädt Euch zur fete de la musique umsonst und draußen ein.

The Culture House Kili invites you to fete de la musique a free and outdoors

Lineup

PHANTOM WARRIOR (LIONDUB INTERNATIONAL, KATANA AUDIO, SRBE)


Semtex MC [SRBE/favela-noir.com]


Vali NME Click (parallax /echoes from the future)


Pearsall (Sonicrampage)


Briain (skizze)
https://www.facebook.com/Briain13013/

Jimi Handtrix (Serendubity / Dub der guten Hoffnung)

Soulsurfer (sun and bass / berlin bass, tbc)

Powered by the massive 18kw BUNS soundsystem

>> Kühle Getränke & leckers Essen zu humanen Preisen warten auf euch! << >> Cool drinks and tasty food with humane prices are waiting for you ! << http://kulturhauskili.wix.com/kulturhaus-kili fb. kulturhaus kili