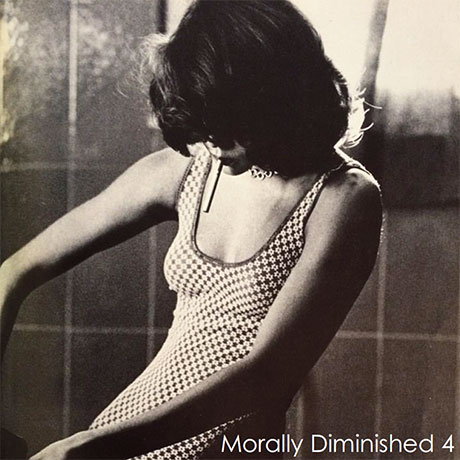 right-click, save as to download this free mp3 mix
Mixed in Berlin, January 2016
100% Vinyl
(53:22, 122 MB, 320 kbps MP3)
Style: Driving electro and techno
Direct link to the mix:
http://sonicrampage.org/mixes/md4/Pearsall-MorallyDiminished4.mp3
Tracklisting:
01. Anthony Rother – Come With Me (Cocoon)
02. The Hacker – Radiation (GoodLife)
03. Kiko – Monique (GoodLife)
04. Co-Fusion – Pod (Pro-Jex)
05. Paul Birken – Directed (Don't)
06. John Thomas – Downhill (Minimaxima)
07. Julien Delfaud, Alex Gopher & Etienne De Crécy – Fast Track (Disques Solid)
08. System F – Soul on Soul feat Marc Almond (Elektrochemie LK Mix) (International Deejay Gigolos)
09. Gregor Tresher – Neon (Datapunk)
10. Misstress Barbara – In Da Mooda Da Night (Iturnem)
11. Mr. Sliff – The Riff (Jericho)
12. Reck – Emotional (Eukatech)
13. The Youngsters – Abusive Melody (F Communications)
14. Dave Clarke – Stay Out Of The Light (Skint)
15. The Horrorist – Mission Ecstasy (The Hacker Remix) (Acardipane)
Keep up to date with The 780 Project
Cover image found at @laurakitty on Instagram
Week four is here!
For this edition, I did some digging into my shelves in order to do a fourth edition of my Morally Diminished series of house/techno mixes. For this specific mix I wanted to (mostly) explore that inflection point where electro met techno, in contract to previous editions, which focused more on tech-house and funky techno.
Make no mistake, this is a techno mix – I wouldn't say that it is a pure electro mix at all, by any stretch of the imagination. If you want to hear some electro, then I would recommend checking out Drop The Hammer 5. However, this is definitely an electro-techno mix, or at least it contains a lot of tracks from the early 2000's that feature chunky snares, robotic voices and general electro buzzery. Eventually this sound would get co-opted by commercial house producers, who would inflict on the world untold amounts of god-awful electro house.
But that doesn't mean that these tunes suck!
Far from it … if anything, I hope that this mix can remind people that electro vibes when applied to a 4/4 formula can yield some tasty results.
Having said all of that, this mix isn't purely about electro influences – I've also included some nice melodic techno tunes for your enjoyment.
So that's it!
Not much else to say, hope you enjoy the mix, and check back next week for more …