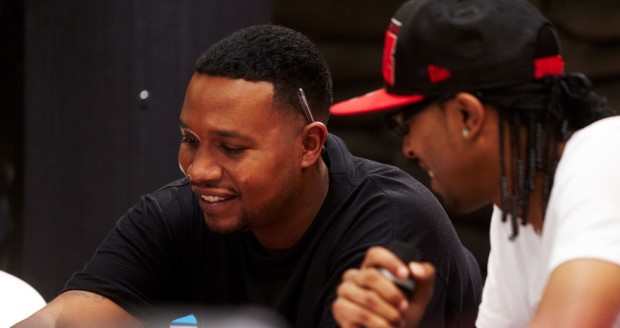 Sad news this morning, as it has been announced that pioneering Chicago footwork dj/producer DJ Rashad has passed away at his Chicago home:
Chicago footwork pioneer DJ Rashad has died. While an official statement has not yet been issued, the news was broken and confirmed by Rashad's close friends, including DJ Godfather and Chance the Rapper. Rashad, who was 35, was due to perform tonight with DJ Godfather and another longtime collaborator, DJ Spinna, at Detroit's Inhale Art Expo.

Update: The Chicago Sun-Times reports that DJ Rashad was found dead by a friend in a West Side apartment early Saturday afternoon and pronounced dead at the scene shortly after. An autopsy is scheduled for Sunday. A drug overdose is suspected.
Nice tribute from Om Unit:
Whenever a musician passes away, I think that it's always best as a fan to remember them through their music, so here are a few of my favorite tunes and mixes of his: