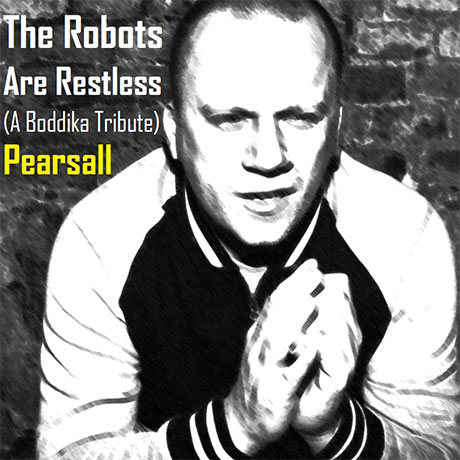 right-click, save as to download this free mp3 mix
Mixed in Berlin, April 2014
100% Vinyl!
(63:54, 146 MB, 320 kbps MP3)
Zip file (split into separate tracks)
Big cover
Cue file
Style: A 100% vinyl tribute to house/techno/electro don Boddika
Direct link to the mix:
http://sonicrampage.org/mixes/boddika/Pearsall-TheRobotsAreRestless(BoddikaTribute).mp3
Tracklisting:
01. Boddika – Black (Swamp 81)
02. Boddika, Joy Orbison, & Pearson Sound – Faint (SunkLo)
03. Boddika – Underground (Swamp 81)
04. Photek – 101 (Boddika's Drum Machine Remix) (Photek Productions)
05. Boddika – Heat (Swamp 81)
06. Boddika – Acid Jackson (Swamp 81)
07. Boddika – Acid Battery (K7)
08. Jubei – Alignment (Boddika Remix) (Metalheadz)
09. Boddika – Grand Prix (Naked Lunch)
10. Hyetal – Diamond Islands (Boddika Remix) (Black Acre)
11. Boddika – Breezin' (NonPlus)
12. Boddika & Joy Orbison – Swims (Swamp 81)
13. Boddika – Boddika's House (Naked Lunch)
14. Boddika & Joy Orbison – Dun Dun (SunkLo)
15. Boddika & Joy Orbison – &Fate (NonPlus)
16. Boddika & Joy Orbison – More Maim (SunkLo)
17. Boddika – Beats Me (NonPlus)
18. Boddika – Soul What VIP (Swamp 81)
19. Boddika – Warehouse (Hotflush)
20. Boddika & Joy Orbison – Mercy (Boddika's VIP) (NonPlus)
21. Skudge – Below (Boddika Acid Refix) (Skudge)
22. Instra:Mental – When I Dip (NonPlus)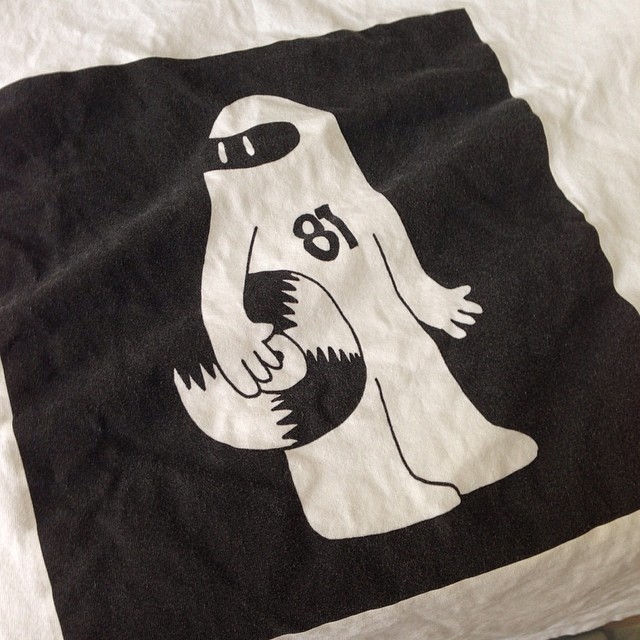 Happy Record Store Day!
For those of you not in the know, Record Store Day is an annual celebration of record stores and all things vinyl.
Why? Well, because, let's be honest, vinyl is fucking fantastic. And to celebrate vinyl I am extremely pleased to present my latest mix, which is a 100% vinyl tribute to one of my three favorite electronic music producers of the moment … Boddika!
(If you're curious, the other two are Om Unit and Machinedrum).
Boddika is the alias for Al Green, a London based producer who first made his name as half of drum n' bass duo Instra:Mental alongside Damon Kirkham aka Kid Drama aka Jon Convex. Instra:Mental were, alongside, D Bridge, absolutely crucial in developing the autonomic sound that, alongside Chicago footwork helped to galvanize the long creatively moribund drum n' bass scene with a fresh injection of space, atmosphere, and new ideas about how to use rhythm and melody. They were really good!
After a while (and here I don't know the whole story) they started moving into the realm of bass music, with their new solo projects as Boddika and Jon Convex injecting the ideas they had developed as Instra:Mental into house, techno and electro – all genres that could benefit from some analogue roughness. In particular, the Boddika project really excited me – stiff robotic beats with generous helpings of bass, topped off with the occasional dash of melody. Whether by himself or in collaboration with Joy Orbison, I've found his output over the last few years to be really thrilling. Which is why I was so excited to have put together this mix, which features tracks taken from most of Boddika's releases, including the remixes he has done for artists like Photek, Jubei, and Hyetal. In fact, there are only two releases not represented here: (1) the first release on SunkLo, his label with Joy Orbison, and (2) the 2727 EP on Swamp 81. These haven't been included for the fairly obvious reason that I missed out on them when they were first released, and they are now only available on eBay or Discogs for insanely prohibitive prices (something that has become a bit of a problem on Discogs recently). So since I am not going to pay 40-50 EUR for records that were released in the last few years, they've been left out. C'est la vie.
Overall, though, I don't think that this mix suffers at all, because you can hear just how diverse the Boddika sound is over the course of this mix, with everything from vogue-tastic house vibes to brittle electro to twisted acid and full-on teeth-grinding techno. Something for everything!
Enjoy!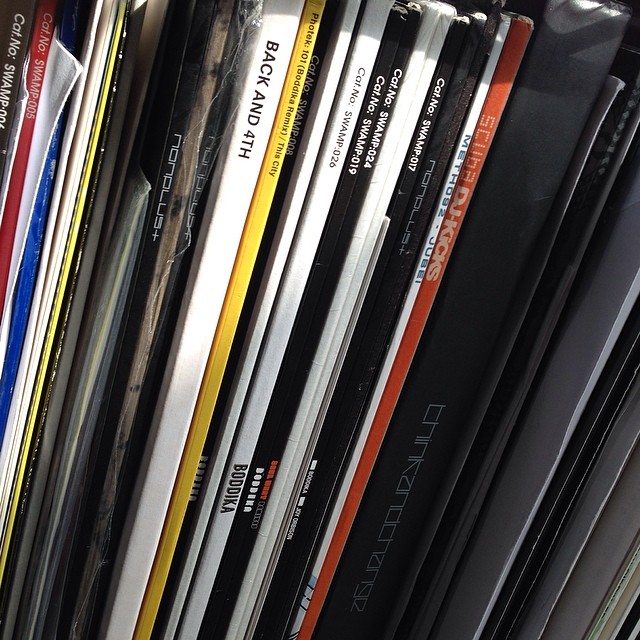 And on we come to the topic of vinyl …
I love it, obviously – I've got a big collection, I keep buying more (to my wife's occasional chagrin!), and I have loved it ever since I first started buying vinyl aged 15. Digital music is good too (obviously it's awesome that I can store 30+ GB of mixes on my phone that I can pull up at a moment's notice), but it just doesn't have the same romantic appeal.
This romantic appeal is something that was explained very well by dubstep legend and Swamp 81 head honcho Loefah in an interview with Fact Magazine last year:
Vinyl's different. Vinyl's like a piece of art, it's a reflection of the times you live in, it's a physical thing you can hold. I mean, you can hold a CD, you can hold a tape, you can even hold an iPod and look at the artwork on the screen – but it's not the same, is it?

You can viably frame a vinyl cover and put it on the wall. It's also got all these personal associations – when you take a vinyl out of your record collection it takes you back to when you bought it, where you were in your life when you were listening to that shit when it was brand new…there's just so much involved in it. The process of having to put it on, having to turn it over – it's a lot of effort to listen to vinyl, so you want to listen to good shit; you're not gonna listen to rubbish on vinyl [laughs].

There's a culture right now that says you've got to do it one way, but you haven't got to do it one way at all. The only reason the majors are loving mp3s is 'cos there's no productions costs. It's the cheapest thing, so they can make as much as they can out of a failing business. I don't know. I think the most viable form is vinyl. It's like a book – it's not going nowhere.
Wise words … enjoy the day and please help keep vinyl alive!