Yes, it's that time again!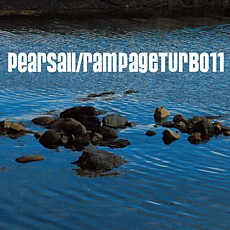 I'm back on Freeformaniacs this Thursday, where I will be very proudly premiering Rampage Turbo 12, which I whacked together in one frenzied hour of high BPM mania over the weekend (of course, being over thirty and a middle-class family man, I made sure to do so while my wife was out with my daughter at Gymboree, natch). The mix goes from M-Zone's magical trancer Subsonic Mass to DJ Eclipse's gabbatastic Energize in just under an hour … reach for the lasers territory, for real.
If you're interested in my mix from the last round of Freeformaniacs, go grab Rampage Turbo 11, and you can grab the rest of the Round 3 mixes from the Freeform Forum here. To grab the Round 4 downloads (or at least some of them), go here. I'm going to try to have Rampage Turbo 12 up for download here by the end of the weekend, but no promises!
As ever, the show will be kicking off on Krafty Radio at 10am on Thursday morning.
In other Freeformaniacs news, the Freeformaniacs album Freeformatted is now available for free download from the Ruff Beatz site – check it out here.
Enjoy!