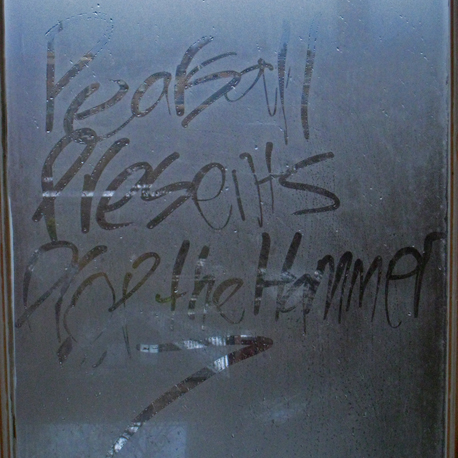 right-click on the title and save as to download
Mixed in Edinburgh, January 2010
(73:34, 126.41 MB, V0 VBR MP3)
Zip pack (cut into individual tracks)
Big cover
Cue file
Style: dubstep
Direct link to the mix:
http://www.sonicrampage.org/mixes/dth7/Pearsall-DropTheHammer7.mp3
Tracklisting:
01. Coki – Officer (DMZ)
02. Badawi – Den Of Drumz (Kode9 Remix) (Reachout International Records)
03. Cyrus – Mind Games (Tectonic)
04. N-Type – Misunderstood (Dub Police)
05. Skream – Rutten (Tempa)
06. Gravious – Temple Ball (Hotflush)
07. Loefah – Root (DMZ)
08. Skream – Dub Period (Tempa)
09. Geiom – Unnecessary Stress feat. Marita (Berkane Sol)
10. Martyn – Broken (Revolve:r)
11. Mala – Lean Forward (DMZ)
12. The Bug – Jah War feat. Flowdan (Loefah Remix) (Ninja Tune)
13. Loefah – It's Yours (Ringo Recordings)
14. Matty G – Bitter Love (Argon)
15. Skream – Midnight Request Line (Tempa)
16. Benga – Dual (Big Apple Recordings)
17. Omen – Rise (N-Type Remix) (Terrain)
18. D1 – Missin' (Tempa)
19. Omen – Frontline (Tectonic)
20. Plasticman – Industrial Graft (Rephlex)
21. N-Type – Hacksaw (3.5 Records)
22. Vex'd – Killing Floor (Planet Mu)
23. The Art Of Noise – Moments In Love (Caspa Remix) (White)
24. Matty G – Dominator (Remix) (War)
25. Benga – Electro Scratch (Ringo Records)
26. Scuba – Twista (Hotflush)
27. Loefah – Disko Rekah (Deep Medi Musik)
28. Mala – Changes (Deep Medi Musik)
29. Scuba – Tell Her (Hotflush)
Cover: Finger on Window, Edinburgh, January 2010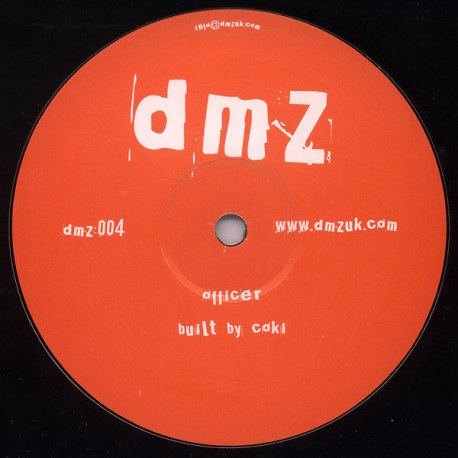 This is the seventh edition of my Drop The Hammer series, which concentrates on combing through my crates to pull out a selection of back catalogue gems, from the classic to the obscure. With previous editions of the series having featured electro, breaks, and drum n' bass, I decided to do a dubstep mix for the seventh edition, featuring some of my favourite older dubstep tunes. Of course, since dubstep is such a new genre (relatively speaking), these tunes are not 'old' in the sense that the tunes featured on, say, Drop The Hammer 1 are old, but are instead a mixture of tunes from roughly 2005 to 2008. Since dubstep is now such a fast-moving scene, these are already a bit old-fashioned, but I still enjoy these tunes very much.
With this mix I've tried to focus on the deeper side of the dubstep sound, unlike the more dancefloor-oriented 'wobble' I featured on last June's Wobble City mix. As I mentioned in that post, dubstep is something that I have been listening to for a while, but it's only over the last year and a bit that I have been buying it in any kind of volume, so I've had to teach myself how to mix it. This can be tricky sometimes, since the beats can be a bit off-kilter, particularly with the deeper stuff, which tends to be more rhythmically varied than the splatterbass cartoon wobbly halfstep. I've ended up doing this mix several times just to get the flow right and to make sure the transitions sound good.
It's funny, because even though I've been listening to dubstep since 2004, which was pretty early on in the evolution of the sound, it took a long time for me to start thinking of myself as being really into it. Hell, I went to the first Dub War party in New York, in the basement of a bar called Sputnik in Fort Greene, and I regularly downloaded mp3 copies of Rinse shows by people like N-Type and Hatcha, and when I moved back to London I went to events like FWD, but I still never really thought of myself as a dubstep 'head', and if anyone asked me what kind of music I was into dubstep would never be what I would mention. Which is weird, because it's almost certainly the genre of music that I have listened to the most over the last 5-6 years.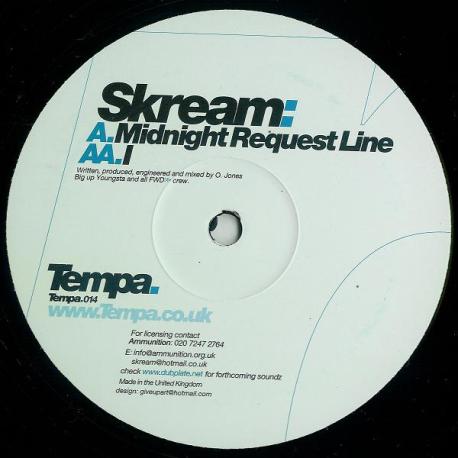 Maybe this is because for a long time it was just a constant, something that I always listened to, no matter what my main passion of the moment was?
For instance, as dubstep emerged from UK Garage (which I had totally, totally hated) in about 2004/2005, I was much more into the other post-garage sound: grime. For a few years I was really and truly into grime, writing about it on my old blog, collecting downloads of radio broadcasts, and arguing about it online. Strange, really, as I was massively into it when I was living in New York, and then I kind of lost interest when I moved back to London … anyways, that's wandering away from the point, which is that for a little while I found dubstep interesting as a side dish, but it was far from the main course.
Still, though, when I lost my taste for grime I carried on listening to dubstep no matter what else I was into … Balkan gypsy music, old jungle, hard acid, fluffy trance, metal, roots reggae, asymmetrical haircut hipster dance, whatever, dubstep has been a pretty constant companion over the last couple of years. Which is a roundabout way of saying that it took my brain a long time to catch up to the reality that I was really, really, really into this music.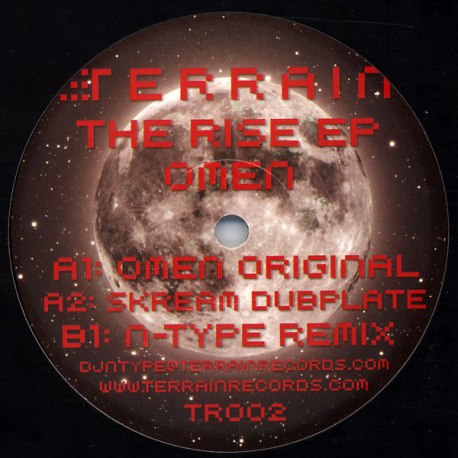 Anyways, back to this mix. I've been planning on doing a mix of contemporary deeper dubstep tunes for a while but I've never quite got around to it, so I thought that instead I might go sideways and knock together a mix of some of my favourite older dubstep tunes under the Drop The Hammer banner. Like all of my mixes in this series, I've tried to combine both the obvious big tunes ('Changes', 'Midnight Express Line', 'Root'), with some slightly more obscure (but still excellent!) b-sides ('Mind Games', 'Temple Ball', 'Misunderstood'). Since I'm still not 100% comfortable with mixing dubstep (why lie?), I spent quite a bit of time practicing some of the individual mixes featured on here – the transition from 'Lean Forward' to the remix of 'Jah War' in particular was a real fucker to get right. Part of this, I guess, is that dubstep doesn't always lend itself to long, flowing mixes, and sometimes you need to be quick on the fader as you go between tracks, which is a problem for me because I sometimes have a tendency to want to ride the mix for longer than is necessary, sensible, or sonically pleasing.
I've tried to hit a happy medium on this mix, covering a range of moods, from deep and introspective stuff to more punchy dancefloor material without crossing the line into outright chainsaw wobble frenzy (not that I don't like that stuff, I just didn't think it was appropriate in the context). Peaks and troughs, mountains and valleys; this music allows you to program a varied set that can change feel and texture radically in a short time in a way that is not always so easy with more straightforward rave musics. On a mix like We Control The Night the logic is of exponentially increasing mayhem, of feverishly rising pace and intensity. A simple, brutally effective journey. This mix takes a much more crooked path, starting with moody dub and finishing with gentle twilightstep, but getting there via a a circuitous route through tracks influenced by hip-hop, electro, reggae, techno, and jungle.
It's not a simple journey, but I hope it's a rewarding one.
Enjoy!
11 Responses to 'Pearsall presents Drop The Hammer 7'
Leave a Reply