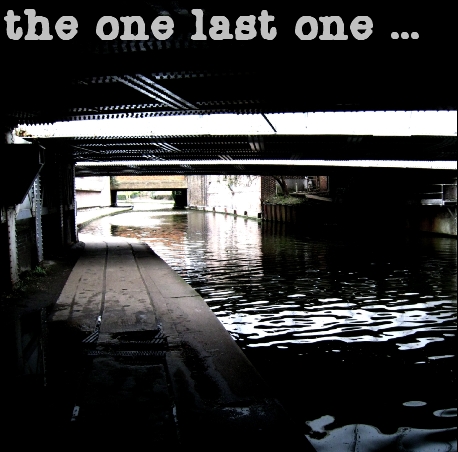 right-click, save as to download
Mixed in London, May 2009
(70:34, 127.36 MB, V0 VBR MP3)
Style: hard house (very very very hard house!)
direct link to the mix:
http://www.sonicrampage.org/mixes/olo/Pearsall-TheOneLastOne.mp3
Tracklisting:
01. Equinox – Put Your House In Order (Tranzmit)
02. Phil C – Friday The 13th (12 Inch Thumpers)
03. Karim – Osaka 2000 (Tuff Trax)
04. Aftermath – Underworld (Justin Bourne & Dynamic Intervention Remix) (Toolbox)
05. Defective Audio – Shark Bait (Part Two) (Spinball)
06. Karim – WC2 (Do Not Bend Recordings)
07. Tara Reynolds – Mercy (Tidy Trax)
08. Mobile Dogwash – Border Patrol (Dynamic Intervention Remix) (Dip Recordings)
09. Masmada – Repent (Deprivation)
10. Marc Johnson vs George E – Great Responsibility (Justin Bourne Remix) (Flashpoint)
11. Paul Glazby – Hostile (Nick Sentience Remix) (Vicious Circle)
12. Mark Kavanagh – Charlatan (Justin Bourne & Dynamic Intervention Remix) (Vicious Circle)
13. Defective Audio – Decimal Dust (Energy UK)
14. Energy UK DJs – Hackney Funk (Tara Reynolds Remix) (Energy UK)
15. Casper & Karim – U Have Control (Passion)
16. Ian M – Crazy Pills (Vicious Circle)
cover: the Grand Union Canal passes underneath a railway bridge off Lisson Grove
note: check out my hard house vinyl sales at Discogs.com
Finally!
Here's the third part of the mix trilogy I promised several weeks ago. If you thought the other two were hard, well this one really takes no prisoners!
Pick your cliche:
Full on
Flat out
Heads down
No nonsense
Jaws grinding
Fist pumping
Whatever … all of them apply!
Unlike the other two mixes, this is exclusively made up of stuff from late 2003 and 2004, which was my last period of buying hard house. It was after I had finished university and moved back to New York and I kept buying vinyl out of deeply ingrained habit. It's a tough addiction to shake! Hell, I went into remission for a while, but I've recently started buying new dubstep and old jungle like a fiend. Since I am supposed to be selling records to clear space, this might not be the wisest idea!
Anyways, when I was in New York I kept up with the scene for a few months, but eventually the cost of getting the records shipped to the US started to wear and I gave up. I didn't have decks in my apartment, and I was not all that interested in going out to kiss the ass necessary to get gigs in New York, because I wasn't much of a fan of the city's scene (most of the raves I went to were nothing special in all honesty!). So, I stopped buying records and paying attention to the hard house scene.
As with Obsoleted, I had left these records at my sister's place in New York, so I only got my hands on them again in January. It was a bit of a nice surprise! I had forgotten just how hard the music had gotten that year – it was a bit of a phase of absolute hardness, where the cheesier/funkier/bouncier elements were purged, and the whole sound was sharpened to a diamond hardness. Tracks like the 'Charlatan' remix are just absolutely ferocious, relentless kicks and bass overlaid with intense riffs.
The only wonky bit in this mix is the Hackney Funk remix, which seemed very quiet when it came in, so I turned up the bass, which has meant that the recording goes a bit distorted. It's a little annoying, but I don't think that it is serious enough to warrant re-recording.
Overall, though, I am very pleased with this mix. I have always been of the opinion that hard house is possibly the easiest form of music to mix. The sounds are very sharp and distinct, the structure is largely the same from track to track and so you can quite easily do long flowing mixes from one to another, and the lack of melodies means that you don't have to worry about getting nasty key-clashes like you do with more melodic styles of music. Just hit record and fire away!
And so this is logically where my little series of 'goodbye to hard house' mixes ends. I still have tribute mixes for Baby Doc and RR Fierce to do, but this is the last one where I mix up the artists. It's been a ton of fun going through my hard house collection to do these three mixes, and I hope you enjoy this last one!