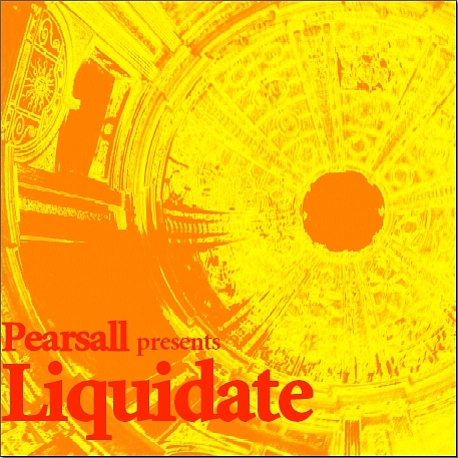 right-click on the title and save as to download
Mixed in London, April 2009
(68:19, 122.76 MB, V0 VBR MP3)
Style: hard house
direct link to the mix:
http://www.sonicrampage.org/mixes/liq/Pearsall-Liquidate.mp3
Tracklisting:
01. Paul Glazby – PH4 (Vicious Circle)
02. Psyclone – Good Side (Andy Farley Remix) (Tidy Trax)
03. Storm – Time To Burn (Nick Sentience Remix) (Data)
04. Rubec – Concentration (Hard Trax)
05. RR Fierce & K-Live – Yamamba (Dynamic Intervention Remix) (Vicious Circle)
06. Defective Audio – Floorburn (Paul Glazby Remix) (Vicious Circle)
07. Cortina – Higher (BK Mix) (Nukleuz)
08. Madam Zu & Jon Doe – 999 Matrix (The Red Pill) (Mohawk)
09. BK & Andy Farley – Khemikal Imbalance (Nukleuz)
10. Beat Factory – Ceremony (Square)
11. Rich & Gordi vs Dynamic Intervention – Ruffstuff (Dip Recordings)
12. Trauma – Wanna Ride (Paul King)
13. Fast Floor – Sirens Of Time (Pig Pen)
14. Ian M – Annihilation (Trade)
15. BK & Andy Farley – Devastating (Nukleuz)
16. Commander Tom – Are Am Eye (Pants & Corset Remix) (Noom)
17. Miss Shiva – Dreams (Paul Glazby Remix) (VC Recordings)
This is the second in a series of three hard house mixes that I am doing as I liquidate my hard house collection via Discogs. Unlike the first mix, there's not much pretence of a 'journey' on this one, as it bangs like a mutha right from the beginning! Lots of anthems from yesteryear on this one.
The third mix in this series is theoretically going to be recorded this weekend, but I'm not sure if I'll have the time. A very busy week!
Here are some notes about the individual tracks: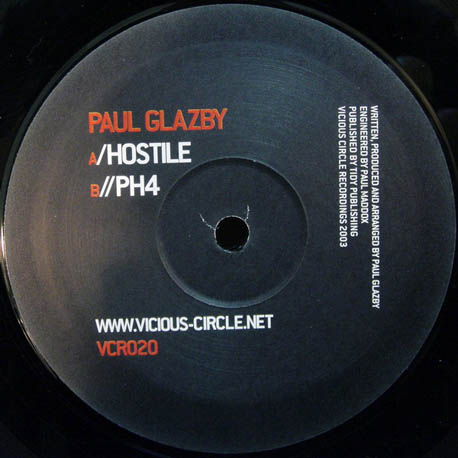 PH4 – This is the flipside to 'Hostile', which was a huge anthem back in 2003. Although I liked 'Hostile', I was always much more partial to 'PH4', which is more acid trance than hard house. It's nothing complicated, just some stabs and some wibbly acid, but I thought it would be a nice way to start the mix. Since I am not really a fan of starting mixes with bare kickdrums, I've skipped ahead right to the little fill before the bassline comes in.
Good Side (Andy Farley Remix) – A nice dark hard trance/hard house remix from the legend Andy Farley. Great riff and nice chunky kicks and bass. I've mixed this in from where the bass comes in because I wanted to layer the riffs of this and the previous tune together.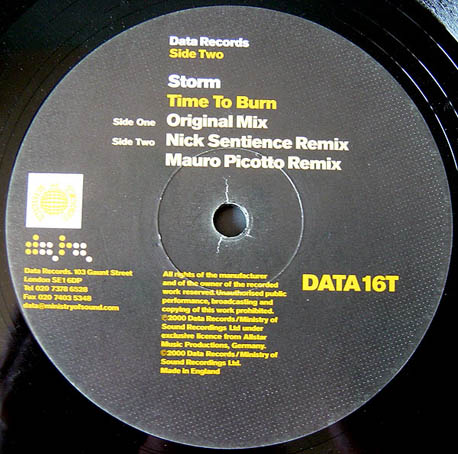 Time To Burn (Nick Sentience Remix) – The original mix was a big trance hit at the time and was featured on all the 'Now That's Wot I Call Hands In The Air Ibeefa Anfums 245439' compos. Not bad, as those kinds of tracks go, but a bit cheesy. The Nick Sentience remix, on the other hand, is an absolute monster. Dark and deadly, shrapnel-like riffs firing off everywhere over thundering kicks and bass. Brilliant.
Concentration – A bit more minimal, taking the mix in a slightly different direction. Rubec was one of the promoters/dj's behind the long-running party Logic, which started off as a weekly Saturday afternoon party at the George IV club on Brixton Hill before graduating to holding regular monthly events at The Fridge further up the road closer to Brixton tube. The Saturday parties were always brilliant, especially in the summer, because you could go inside and stomp around with the casualties, or you could relax in the beer garden outside with friends/acquaintances/total strangers/disturbed individuals.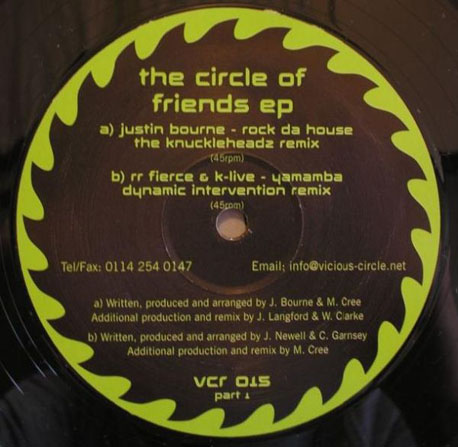 Yamamba (Dynamic Intervention Remix) – A brilliant acid nrg remix of 'Yamamba', which in my humble opinion was one of the absolute pinnacles of hard house/nu-nrg (check it out on my Dreadnaut mix). Although the original can't be topped for sheer intensity, this is a worthy remix, drawing together the various kung fu samples with a more cool-eyed acid trance feel. Nice stuff.
Floorburn (Paul Glazby Remix) – Corking remix from Glaz. For some reason, when I used to play this in my bedroom in Edinburgh back when this came the guy upstairs used to bang on the floor to get me to turn it down. A kick too fierce!
Higher (BK Remix) – Massive hardbeat hoover anthem. One of the handful of classics that BK made in 1999/2000. An enormous record, sometimes you would hear this 4 or 5 times in a night. Nice pads, thumping bass, ferocious hoover. Absolutely killer.
999 Matrix (The Red Pill) – I've used the more minimal remix before on Maximalism 1, but here is the original mix. This is another huge anthem, layering as it does samples from T99's rave classic 'Anaesthasia' and vocal snippets from The Matrix (back when it was cool before the second and third ones came out and ruined everything!) over rock-solid kicks and bass. Massive.
Khemikal Imbalance – "I'm crazy and I'm chemically imbalanced". You couldn't go to any kind of hard dance event in the summer of 2001 without hearing this one. The hard house/hard trance fusion at its best.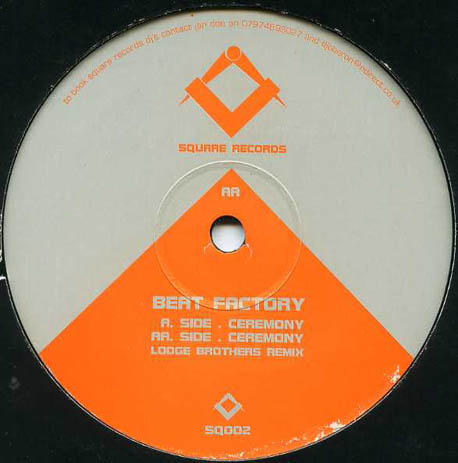 Ceremony – This was Jon Doe working under an alias. Nothing complicated, just manic old skool stabs and blazing acid. The first time I heard this was at an Atomic Energy party at a rather grotty venue in Vauxhall, South London. I think it was called The Dungeons? Anyways, a couple years later it was retrofitted and reopened as Fire. In any case, when this tune came on (played by either Madam Zu or Orange Peel, can't remember!) I went absolutely insane. You know those nights where the club is not busy but the music is good and so you have plenty of space to "espress yourself" (aka throw yourself around in a truly deranged fashion)? Well, this was one of them! I went totally mental to this tune, and went straight down to Kinetec Records on Little Portland Street the next day to find it.
Of course, one of the main problems with dance music is that it is not always all that easy to describe, so you end up going, "you know, that one, it's got that riff and a heavy bassline, and the vocal that says like something like smooth operator?"! Fortunately, the guy behind the counter knew what I was talking about and hooked me up with it. Killer tune!
Ruffstuff – Typical banging acid NRG from Mik Cree. Simple but effective.
Wanna Ride – A bootleg that Paul King (aka F1, Trauma, and Format One) did of a trance record called 'Wanna Ride' by Hani. Bootleg remixes are often terrible garbage, but this one worked very nicely. Hard and relentless stuff, the breakdown especially would get the pists pumping out on the floor.
Sirens of Time – Now this is a hard one! Fast Floor did a number of decent hard house tunes on the various Alphamagic labels, but this one was a real gem, and was hammered by Karim, Glazby, and the other lords of the darkside. Simple, dark, and pounding. Quality. Increase power!
Annihilation – This was from a three part Trade ep that was put out by Tidy Trax. Trade was a legendary gay club night at Turnmills that was central to the development of the entire hard house/nu-nrg scene in Britain. It kicked off at 4am every Saturday night (or Sunday morning!) and went right through to lunchtime. It featured a residents lineup that was pretty much a who's who of the scene, with legends like Tony de Vit, Steve Thomas, Pete Wardman, Ian M and more there on a weekly basis, and many of the producers and dj's who are now big names regularly laud Trade for its ground-breaking impact on their lives. As for this track? Well, it's a nice chunky hard house banger that work well as a bridging track before the mix moves back into full-on hoover mayhem with the following track.
Devastating – Another hoover attack from BK and Farley. Killer stuff. Devastating to your ears!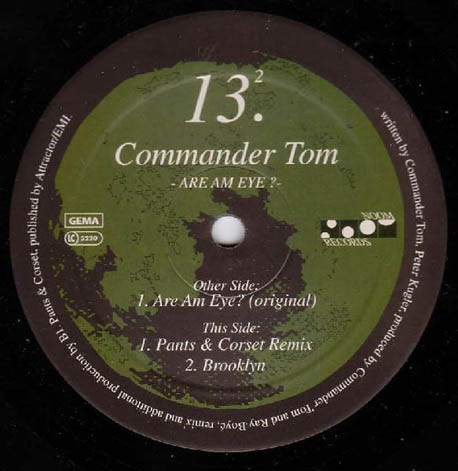 Are Am Eye (Pants & Corset Remix) – An absolutely ferocious combination of the beats and bass from Paul King's track 'Odyssey Part 2' and the hoovers and pianos from the legendary hardtrance killer 'Are Am Eye?' by Commander Tom. This started as a one-off special produced by Paul King and Chris B for Ian M to play at one of the Trade birthday parties, but it had such a huge response that they ended up putting out it out on a white label called 'Who Killed Kenny?' under the alias Pants & Corset (a play on Hampshire and Dorset, their home counties). Noom Records (who had put out the original) then licensed it for their own release, which is what I have used here. You can see why it was so huge! Absolutely storming stuff.
Dreams (Paul Glazby Remix) – Paul Glazby takes on Miss Shiva's cover of 'Dreams' by Quench, and everyone comes out a winner. One of the most monstrous trance riffs of all time … you can practically hear the jaws wobbling!