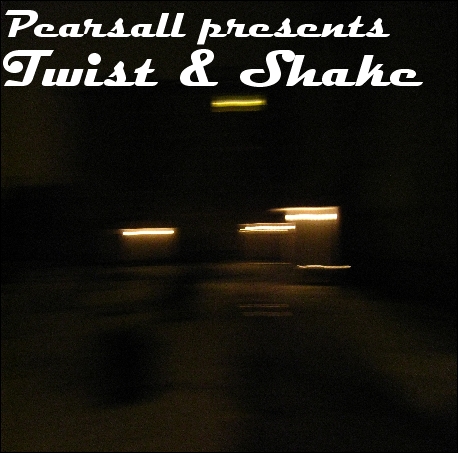 right-click on the title and save as to download
Mixed in London, April 2009
(63:02, 112.96 MB, V0 VBR MP3)
Style: hard house
direct link to the mix:
http://www.sonicrampage.org/mixes/ts/Pearsall-Twist&Shake.mp3
cover: a late night shot of a courtyard in Chełm, eastern Poland
Tracklisting:
01. DJ Kristian & Superfast Oz – Next Stop Never (Brighton Mix) (Public House)
02. Smith Brothers – Let Off The Love (Vocal Mix) (Up For It)
03. Cortina – Music Is Moving (BK & dBm Amber Mix) (Nukleuz)
04. Ian M – Dreamer (Original Mix) (Tidy Trax)
05. Prime Mover – Black Dogs (Fevah Trance)
06. Nick Sentience – 1000 Miles Per Hour (Honey Pot Recordings)
07. Mauro Picotto – Iguana (BK & Nick Sentience Mix) (VC Recordings)
08. D&G – Get On The Floor (San Francisco Acid Mix) (Banging Tunes)
09. Karim – Kinky (Do Not Bend Recordings)
10. Eternal Rhythm – Eternal '99 (BK & dBm In2Orbit Mix) (Nukleuz)
11. The Captain & Steve Thomas – The Leader (Tinrib)
12. Equinox – The Tradesman (Tonka Trax)
13. Samuel E Reeve – Lay Around Ho (Defective Audio Remix) (Hotwax)
14. Defective Audio vs DJ Morgan – No Law (Kaktai Records)
15. Dynamic Intervention – Full Throttle (Dip Recordings)
16. Max & Amino – Pump The Funk (Alien Trax)
This is the first in a series of three hard house mixes that I am doing. Unlike the tributes to Karim and Dom Sweeten that I did several months ago, these are general hard house/nu-nrg mixes, featuring material from across the five years from 1999 to 2004 that I was an avid buyer of UK hard house. Since I am selling off virtually all of my hard house records via Discogs, these mixes are a kind of keepsake for me, so that I can still listen to some of my favourite tunes after they have been sold.
The three mixes are designed to be slightly different in emphasis, although they are all well within the same genre boundaries. This first mix is probably the 'funkiest', although this is obviously a pretty subjective description, since it's not really all that funky! Honestly speaking, it's not really housey either, since by the time I got into the music in the late 1990's most of the house elements had disappeared, yet the name 'hard house' stuck, even more so than the more rational alternative 'hard nrg'. For instance, with the exception of the first couple of tracks, the music on this mix, is very far removed from the kind of thing that was coming out of Chicago in the mid-80s at the birth of house music.
Not that I cared then or care now! There will always be a place in my heart for straightforwardly hammering music. Unlike many other people, I got into hard house via the acid techno/hard trance scene – so I actually started with harder and more underground events and then moved to softer stuff (although 'softer' is relative in this case!). I had previously gone to squat parties and clubs like Trancentral and Pendragon, but in 1999 I started going with my friends to parties like Frantic and Fevah, so I came along just in time to be there for when the hard house scene really exploded in 2001.
For me, it was a strange scene to get into because at the time a lot of the hard house parties in London had a really antipodean flavour (and for all I know they might still do), which was definitely something I wasn't used to! You would go out to a night at somewhere like the Camden Palace and there would be north of a thousand people and yet virtually everyone was an Aussie, a Kiwi, or a Saffa. Up to that point I had never really met many people from that part of the world, so it was quite an enjoyable experience.
And God these were great nights. So many of these events had fantastic atmospheres, friendly people, pounding music. You would go out, dance like a loon for 6-8 hours, and then stagger home drenched in sweat with a big smile, even if sometimes they were unpleasantly hot and crowded. I remember going to a Frantic vs Fish event at the Temple in scenic Tottenham where there must have been 2000 people rammed in, sweat pouring down the walls and raining from the ceiling yet everywhere you looked there were people dancing. Good times!
In any case, with this mix I tried to capture a sense of the vibe, from the chunky house-tinged stuff at the beginning to the more hoovery stuff in the middle right through to the acid mayhem at the end. I have done one of the other mixes and hope to have it uploaded by about Wednesday, and I am planning on doing the third mix tonight, with the accompanying blog posting hopefully to be done by Friday.
If you want to buy some hard house records off of me, check out what I have for sale!