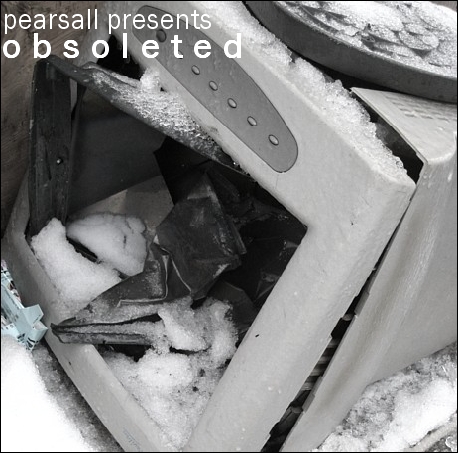 right-click on the title and save as to download
Mixed in London, January 2009
(19:56,34.59 MB, V0 VBR MP3)
Style: bassline house with a bit of dubstep at the start
direct link to the mix:
http://www.sonicrampage.org/mixes/ob/Pearsall-Obsoleted.mp3
Tracklisting:
01. Plasticman – Camel Ride (Rephlex)
02. Search & Destroy – Desperate Measures (Storming Productions)
03. DJ Narrows – House Of Pain (Octagon Dubz)
04. Outlaw Breaks – The Hacker (Left Records)
05. Notorious – Spanker 4/4 (Harry Lime)
06. Wiley – Igloo (4/4 Remix) (White Label)
07. Fannypack – So Stylistic (Blackjack Vocal Mix) (Tommy Boy)
08. Sirus – Bullet Proof (4/4 Mix) (Lime Limited)
09. DJ Narrows – My High Is Comin Down (Fallen Angel Pt. 1) (Octagon Dubz)
Enjoy this mix? Leave a comment!
Stream the mix:
This is a little mix that I recorded with some records that I found at my sister's place in Brooklyn earlier this month. They were left over from when I left New York back at the end of the summer in 2005, when I left several hundred records with her. In the time since I have been slowly bringing them with me to England, with these part of the last batch to be brought over. In fact, when I was going through the records in her apartment, I was pleasantly surprised to find the tunes featured on this mix, since I had forgotten that I owned them in the first place.
These are all (with the exception of the first two), 4/4 bassline-heavy UK garage tunes. Quite percussive and very bassy, these were precursors to the bassline house sound that has exploded in popularity in the last two or so years. When I bought these I was going through a phase of being massively, massively into grime, and these were purchased these as random additions to my orders from various British online record stores like Uptown Records and Rhythm Division. Of course, with the dollar-pound exchange rate terrible at the time, I could only afford to buy a few of these tunes, so I make no bones about admitting that this is only a modest selection. Still, these tunes are quite fun, and I enjoyed working my way through them quickly, and you might well enjoy this taste of something different from myself.
Enjoy!