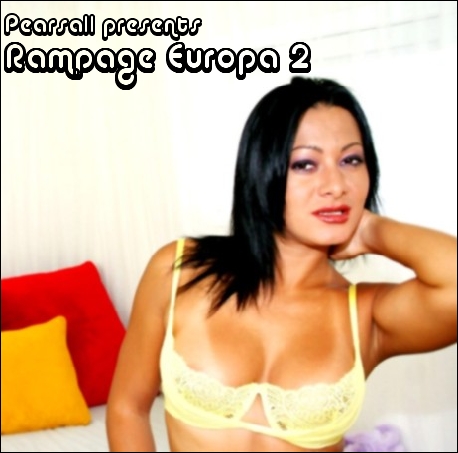 click to download from Mediafire
Mixed in Edinburgh, April 2003
(70:32, 64.69 MB, 128 KBPS MP3)
Style: hard trance & hardstyle
direct link to the mix:
http://www.mediafire.com/download/sxxgekucn41q47y/Pearsall-RampageEuropa2.mp3
Tracklisting:
01. DJ M.I.T.C.H. – The Message (Original Mix) (Deep Mission)
02. Kai Tracid – Pure Acid (Tracid Traxxx)
03. Jimmy The Sound – M.O.D.U.L.O. One Vrs. (Sigma)
04. DJ Overdog – Bassmachine (YOMC Mix) (Overdose)
05. Techno-Machine – Bassline (Extended Mix) (Cases)
06. Kai Tracid – Too Many Times (Warmduscher Mix) (Tracid Traxxx)
07. Drugface – Fat As Fuck (Uberdruck Mix) (Bulletproof)
08. Philippe Rochard – Burnin' (Original) (ETX Editiontraxx)
09. DJ Scot Project – F (DJ Scot's Hardriff Mix) (Overdose)
10. Ado & Montorsi – Bass Drum (Bass Mix) (Sound Barrier)
11. Technoboy – Hardrive (Lesson 1) (Titanic)
12. S.O.D. – Stormtrooper (Russenmafia Mix) (Pulse)
13. Hardstyle Masterz – Age Of Reverse Bass (Technoboy's Rude Mix) (Titanic)
14. High Voltage – Bombs Away (Sys-X)
15. C4 – Higher Level (Jon Doe Remix) (Honey Pot Recordings)
16. Adam & Glund – Bass Core (Mass In Orbit Mix) (Ãœberdruck Records)
17. Joe Kelly – Industrial Dawn (Redemption)
18. Club Wizards – Floorburn (DJ Spoke vs Vespa 63 Remix) (Progresive State)
19. Das Licht – 3 (Push Up)
20. S.H.O.K.K. – Isn't It All A Little Strange? (Krazy Nut Mix) (Pulse)
Happy New Year's!
As a special New Year's treat I am very happy to present this, the second Rampage Europa mix.
I thought that I had lost this mix, so I am very pleased to be able to present this as my final post of 2008. I found this recently on an old data CD and I so, having puzzled out the tracklisting, I thought the time was right to get this uploaded. Unfortunately I don't have a better quality version than 128 kbps, but I think this is still an excellent mix, and well worth downloading if you like hardstyle.
I did this mix back in 2003 as the second part in a three-part series of mixes that I called Rampage Europa which were devoted to featuring a selection of European hard trance and hardstyle. If you are interested, you can find out more about the first Rampage Europa here. The third mix is still lost, as far as I know, although maybe I will one day find it (and I certainly hope I do, as I remember it had some excellent tunes on it).
Of the three, though, this was easily the most hardstyle-oriented. There are very few typical trance melodies in this mix, but instead a whole fuckload of hard and aggressive riffs over hard kicks and thundering bass from Germany, Holland, Italy, and the UK. Most of the tunes featured on here were released in late 2002/early 2003, but some are a bit older. This is the period when hardstyle was just getting going, and it was still forming as a sound, so this is actually in retrospect a good guide to the early phase of hardstyle music, featuring as it does some of the early anthems, like 'Hardrive' and 'Bass Drum' alongside some tunes that, while technically 'hard trance', shared much in the way of noisy attitude, like Scot Project's 'F'.
Now, of course, hardstyle is absolutely fucking massive. It's one of the biggest dance music scenes in Europe.
Hell, look at this:
Now that's a proper rave!
There's no way I could take a whole night of this stuff, but there's no question that it has a monstrous power and that it has a lot more going for it at the moment than many of the other variations of hard dance music.
As for this mix, well, it's not complicated. Basically, it's banging stuff! If you like hardstyle, I think you'll like this one.