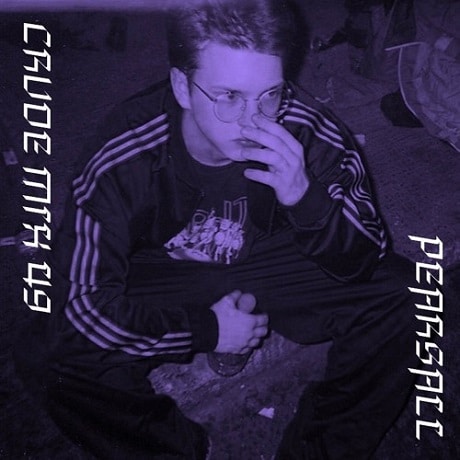 right-click, save as to download this free mp3 mix
Mixed in Berlin, September 2020
100% Vinyl
(110:09, 252 MB, 320 kbps mp3)
Direct link to the mix:
http://sonicrampage.org/mixes/crude/Pearsall-CrudeMix49.mp3
Tracklisting:
The Berlin party crew CRUDE asked me to put together an old skool hard trance/hard nrg mix for them, so I've been very happy to oblige with this mix, which pulls together a bunch of different strands from my record collection, with rolling hypnotic trance, pounding acid, stomping hard house, and proper fast old skool hard trance all in the mix.
Some words I wrote to accompany the mix:
I'm originally from New York City but I spent my teenage years in London with my family, where I initially got into electronic music when I was 15, mainly from listening to Jungle / Drum n' Bass on Pirate radio.

Bitten hard by the bug, I got my first set of decks a year later and started collecting vinyl and teaching myself how to mix. My first night at Escape from Samsara at the Fridge in Brixton, South London made me a convert from DnB to Hard and Acid Trance! 
Over the years I did all kinds of raving in London at Pendragon, Undertow, Frantic and Feva, stomping to pounding Acid at various warehouse squat parties around London.

Life has taken me in many directions since those initial raving years in London, first to Edinburgh, then back to New York, then back to London, and now in Berlin for the last seven years. But that love for hard, fast and euphoric music has never left me, so this mix is designed to give you an overview of where I'm coming from musically.

It has a pretty broad spectrum of tunes from both the UK and continental Europe, with sounds ranging from rolling hypnotic Trance to pounding Acid Techno to pumping UK Hard House and screaming Acid Trance before concluding with classic European Hard Trance pitched up to some seriously spicy BPMs!