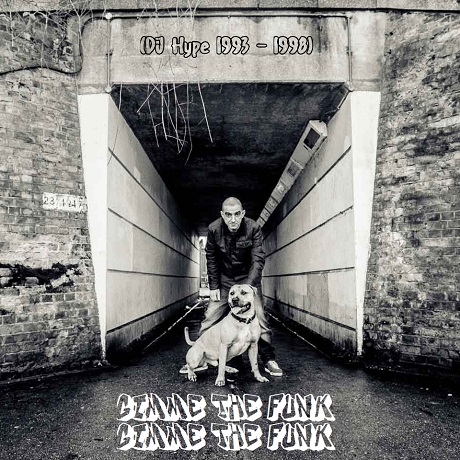 right-click, save as to download this free mp3 mix
Mixed in Berlin, April 2020
100% Vinyl
(79:36, 182 MB, 320 kbps mp3)
Direct link to the mix:
http://sonicrampage.org/mixes/hype/Pearsall-GimmeTheFunkGimmeTheFunk(DJHype1993-1998).mp3
Tracklisting:
1993
1994
1995
1996
1997
1998
Greetings from (more or less) locked-down Berlin! What strange times we live in – I've been at home with my family for the last month now, going out only to buy food or to go for (appropriately distanced) walks.
At first I was just getting used to the new situation, where I was working from home but also spending part of my time as a homeschool teacher (for my oldest child) as well as a kita carer (for my youngest child) so nothing happened on the musical front. Now that I feel a bit more comfortable in how I organize my time, I think it should be possible to start churning out the mixes again.
I'm sure people need some new music to listen to, and I aim to provide it!
And so I am proud to present my first quarantine-era mix: a tribute to the early works of the mighty DJ Hype, the original East London scratchmaster. However, it's not just a sort of random collection of his early tracks, but instead a sequenced selection to show how his sound evolved from 1993 to 1998, with four tracks from each year in that period, mixed in sequence. Conceptually it's similar to my promotional mix for Amen last year, which covered 1993 to 1995, but focused on just one artist, so it starts with hardcore and then progresses through jungle and on to drum n' bass.
Since you are reading this, I am going to guess that you are already familiar with DJ Hype, but if you aren't, then here's a very brief bio. Kevin Ford is from Hackney, East London, he's 49 (only ten years older than me! Really shows how young a lot of these guys were back in the old skool days), and started out as a hip-hop scratch dj before moving over to the rave scene. Originally releasing on the mighty Suburban Base in the hardcore days, he first set up Ganja Records in 1994, and then followed that up with True Playaz in 1996, and then followed that with Global Thang in 1998.
In the 90's he worked very closely with DJ Zinc (check out my tribute to him here) and Pascal from Frontline Records, with a lot of crossover in tracks and remixes from the three of them across Ganja, Frontline, and True Playaz. As a trio, they recorded as the Ganja Kru, and were responsible for a number of original tracks as well as even more quality remixes, some of which I've featured in this mix. The three of them are probably best known as pioneers of the jump-up sound that took over the rave scene in roughly late 1995 and really exploded in popularity in 1996 / 1997 – for those of you unfamiliar with jump-up, here's how I described it in the blog post for Urban Takedown:
I won't insult your intelligence by explaining where the term 'jump-up' comes from, since it's pretty obvious … this is music designed to get you jumping up and down! …
Basically, just as the early 90's hardcore rave sound had by 93/94 split into jungle and happy hardcore, so by 1996 jungle itself had split into roughly three styles: (1) the deep, melodic sounds of intelligent drum n' bass, championed by dj's like Fabio and LTJ Bukem (for more, check out Over The Horizon), (2) the darkside techstep sound made famous at the Metalheadz Sunday Sessions at the Blue Note (which you can check out on my Cold World mix), and (3) the jump-up sound, the sound of the streets and the music that made massive raves like Roast, One Nation, World Dance and Telepathy go off!
Jump-up was the next link in the cycle of inner London street rave music, a process that started with hardcore and continued through jungle before the jungle sound morphed into drum n' bass, with jump-up and techstep the big rave sounds (the Bukem-style stuff was the preserve of specialist nights and never really crossed over to the main scene). Pirate radio blasted it all over the FM dial, it tore down the raves, it blasted from cars all over the city, you'd hear it leaking out of headphones.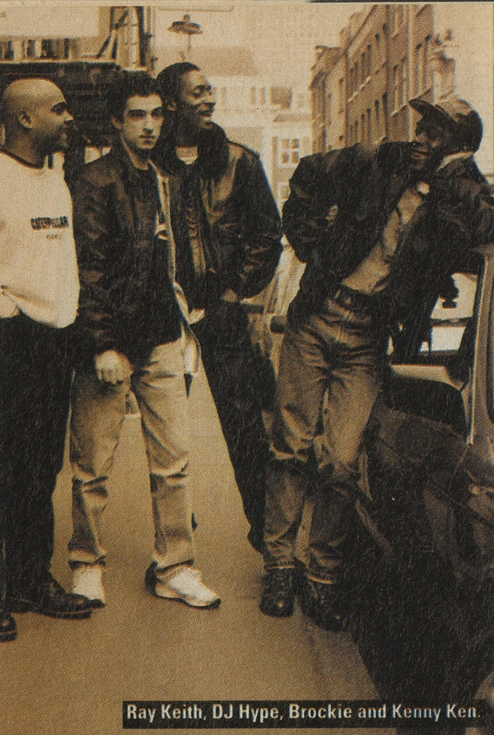 DJ Hype played an absolutely key role as a dj, producer, and label boss in this transition from ragga-centric jungle to hip-hop-soaked drum n' bass. Growing up in Hackney, he had absorbed reggae and dancehall influences before becoming a hip-hop dj/enthusiast, so he already had the background to marry these influences as well as to play the role in moving the UK breakbeat sound from one flavor to another.
Of course, I can say this, but this is pretty obvious if you just listen to his music. If hardcore was a stew of influences from dancehall to hip-hop to techno and beyond, then Hype's output had an even higher quotient of hip-hop than usual, even from the beginning. You can hear this in the 1993 tunes I've used in this mix – wild scratching, intricate breakbeats, heavy sampling. For an even clearer example, listen out in the mix for the point where I drop his 1994 release 'Tiger Style' – this was utterly ahead of the curve in terms of its use of hip-hop and kung-fu samples, as well as in its focus on rolling breaks, as opposed to the utterly ubiquitous at the time Amen break.
Although jump-up is probably what Hype is best known for when considering his work in the 90's, that's not where the evolution ended, as you can hear from the last couple of tracks on here – with jump-up something of a cul de sac creatively, by 1998 Hype was de-emphasizing the rap samples and rubbery basslines and moving to hypnotic rollers packed with funk – early examples of what later became known as the liquid funk sound, where soulful melodies and tough rolling beats combined to make a spectacular dancefloor vibe.
Besides his productions, Hype is, of course, known as an awesome dj, and especially for his skills at scratching. This was definitely not something I was going to replicate for this mix! He's amazing at scratching, and I am terrible, so really it would be stupid of me to try to compete, so I didn't. The wiser course of action seemed to be to present a selection of his tracks mixed in my usual style, which long-term readers / listeners will no doubt be familiar with – plenty of quick mixing and cuts.
My own journey with his music started in London in 1995, when I first got into jungle / drum n' bass. My initial entry point was early techstep, but pretty soon I was also picking up on jump-up, particularly the stuff coming out on Ganja and Frontline. Once I started regularly buying tape packs from events like Helter Skelter, Roast, and One Nation Hype's sets quickly made their way into heavy rotation on my Walkman, and I used to listen in every month to his show on Kiss FM (he was part of a weekly rotation with a few other heavy hitters from the scene). So needless to say I have been a fan for a while! It's nice for me to finally put together a mix like this, that pulls together so many of his great tracks – I've been listening to it a lot over the last few days, and I really enjoy it. I hope you do too!
Of course, Hype is still djing and releasing music, but the more modern jump-up sound is not as much to my taste as his old stuff. That's life! Big respect to him, he's been such a key player and it's awesome that he's still out there rocking crowds like he has for decades. If you want to learn more about DJ Hype's history, I highly recommend this fantastic interview on The Ransom Note. Some excerpts:
You've got to look at the early rave scene. Four to the floor house music. If you know your history, back in the day when I was on Fantasy FM I would take Hip-hop records and speed them up from 33rpm to 45 rpm and then play that break over the top of a house track. I'd just try and incorporate the flavours of so called 'urban music' including reggae, hip hop, rare groove – it was early British hardcore and acts like me and Shut Up and Dance pioneered a very unique sound, but it was pre jungle era. After early 1992 it then developed into its own realm and started to speed up in tempo and went on to be labelled Jungle Techno.
I've been travelling through this universe for 25 – 30 years and every year, without fail, I have someone standing next to me saying either, 'This is the best music ever' or someone telling me, 'This shit isn't like it used to be.' These people though, they don't go back to the genre's roots; they only go back to their port of entry. Last year I met a mum who's the same age as me and her son who was about 15, and they asked for a photo. Then the mum started going on about how it isn't like the old days… I just turned round and said, 'It's not supposed to be like the old days! You're not even supposed to be going out. If your son is liking it, that's what's important. The old Jungle music that all these people are talking about, when it first came about people said the same about that and the way it was just sped up breaks and samples and now, 20 years later, they've become classics.
STILL, IN '92-93, THERE WAS NO FRAMEWORK THERE. THIS MUSIC WAS TOTALLY NEW, WHEREAS NOW, THERE IS MORE OF A FORMULA…
Yeah but the whole music industry works like that! If you tell me you like strawberries, thanks to the internet, I can Google strawberries and tell you everything you want to know about them. In our days, you couldn't go online because there was no internet helping you find out how to get the bass like that, or how to get the drums in a certain way, you just sat at home creating your own shit in you own unique way- and also studios were very expensive meaning most people could not afford even a basic studio. Now that technology and stuff have all gone down in price, it's a lot easier to get your stuff out there. So you now get a flood of shit that does sound like someone copying someone else and it will get heard a lot easier than it would have if it had been done 20/30 years ago. Back then you had to spend £35 on a dubplate and there were only a few DJ's that could afford to do that and then you've got to get people to actually play that record. Now, some geezer can put his track up on Facebook or Soundcloud and think he is a star- but that doesn't mean he's star… saying that there is still great music made by great producers out there.
I FEEL THAT ONE OF THE THINGS ABOUT JUNGLE WAS THAT IT WAS SO MISREPRESENTED. WHEN I WAS GROWING UP IT WAS TREATED VERY POORLY BY YOUR MIXMAG'S AND YOUR DJ MAG'S, BUT THAT MADE THE JUNGLISTS TAKE CONTROL OF THEIR OWN SCENE-
Back then jungle was the bastard son of dance music, all self created and maintained without the help of the mainstream- dont get me wrong, we still had people popping there heads over into the mainstream, but we were mainly underground and I think I loved it that way—"it was our thing and we built it from nothing so fuck you!"
THAT'S WHAT I'M SAYING. YOU BUILT YOUR OWN THING.
Exactly. When you go back to the times of Shut Up and Dance, there was no internet or anything like that so we had to build everything from scratch. We'd find empty houses and kick in the doors, and have warehouse parties. Everything that was built, we built ourselves. And then when Jungle exploded, the problem was that the mainstream had no idea about it. Most people who were working within commercial majors, labels and radio stations, had no idea what this music was and who the people creating it were. Jungle was the first totally British dance music and it was ignored until it got so big you could not ignore it anymore.