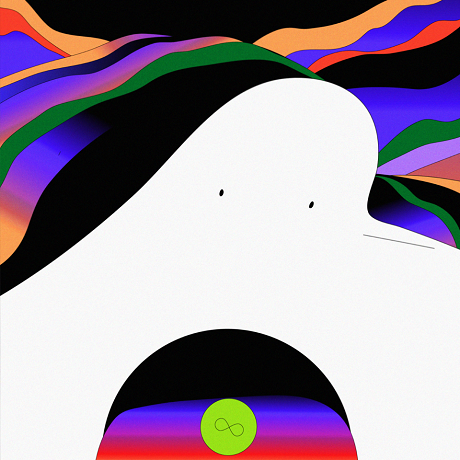 right-click, save as to download this free mp3 mix
Mixed in Berlin, August 2019
100% Vinyl
(98:37, 233 MB, 320 kbps mp3)
Direct link to the mix:
http://sonicrampage.org/mixes/30×3/Pearsall-30×3.3-AcidCan'tDie.mp3
Tracklisting:
This is the final mix in the 30×3 series – the first came out two weeks ago and was called Your Mind on 303s, the second was last Monday's Into the Dreamstate and this is the third and final one!
30×3 is a series of three mixes dedicated to the Roland TB-303 synth, each with 30 tracks (the 30×3 makes sense now, right?), each with a different theme. It's my attempt to make sense of how my encounter with the 303 has altered my (musical) life … I've been listening to acid trax for almost 25 years now without getting sick of it. I really love this sound, so therefore I think this somewhat over-the-top tribute is a suitable way to round off the decade.
Each mix in the series focuses on a different acid theme: the first was a tribute to old acid techno, and the second was a tribute to old acid trance, and this mix brings things up to the present with a selection of modern acid house and acid techno records that I have purchased over the last few years. OK, well, mostly from the last few years – there are a few older bits, although the oldest is only from 2007 (although I guess that's now 12 years ago!)
As with the other two mixes in the series, I used the sheer number of tracks to plot out a full journey – this mix starts at a pleasantly plodding 120 bpm before building up to a considerably more banging 150 bpm … which is still a whole bunch slower than the ends of the other two mixes!
It's a nice journey, in my opinion, and I think that all three mixes, actually, work as coherent sonic narratives. I am really happy with how this series turned out! Therefore I thought I could use this blog post to discuss how I put these mixes together.
So the original germ of the idea came about when I hit 200,000 Soundcloud listens in the fall of 2018 (I never claimed this was a quick process!). I had the idea to do some kind of celebratory mix project so I did a poll on my Facebook page about what kind of mix and the winner (by a small margin) was acid. However, I still needed to follow through with an appropriately grandiose concept, so nothing much happened for a little while as I pondered what would work. My most recent acid mix had been Meaty Aged Acid Dad (great title, in my opinion!), which was a cool mix, but not one that I necessarily wanted to just copy.
So I thought about it while I continued with other projects (at any given moment I am churning over different mix concept in my mind).
Honestly I can't remember when I came up with it, but at some point I had the flash of inspiration to do three mixes, each with thirty tracks … 30×3!
This left me to solve the question of what exactly to feature, because I didn't want to just do three carbon copy acid mixes – each mix had to be different from the others, as well as to be internally different, with changes in tempo and vibe happening from start to finish. So after a bit more time brainstorming my solution was to dedicate two of the mixes to old stuff and do one for new stuff, and split the old mixes between acid trance and acid techno.
Besides the music I also wanted to incorporate words and design into the series, so I wanted to find an illustrator to make three covers and I also had the idea to write a short story about the rave scene and split it over the three parts.
The illustrator I found among my Soundcloud followers – Alex Mapar, whose pop-art clean-line psychedelia really matches the sharp-edged madness of the music. Fortunately he was also interested in the project and made me some really amazing covers.
Thanks Alex!
The short story? Well, it didn't happen! I had an opening, and a storyline, but I couldn't come up with a conclusion, and when I tried writing … well, it just wasn't flowing. I think I was just too ambitious – I haven't written fiction since high school and frankly my attempt was poor and I didn't (and don't) want to share it with the world!
So trying (and failing) to write the short story definitely delayed the project, but I was also delayed by my procrastination over the musical part. Coming up with the concept wasn't that hard, but making it a reality was a different story. I have a big record collection (obviously), so it didn't help that in my mind I was trying to create a 'definitive' (whatever that means) acid techno mix, or a 'definitive' acid trance mix. It just seemed like such a big task to get started on, so I kept delaying the process, especially because seemed like a big task, one that I could just kick down the road while I focused on the more straightforward task of putting together the shorter (and more tightly-focused) mixes in the Get It series.
One thing that did help me in the end was to borrow a technique from my working life – namely to not focus on a task overall (which can seem very challenging) but to break it down into more manageable chunks. For example, if I have to do a data analysis project I map out the individual steps and then focus on completing them in turn.
What this meant in practice was getting out a big stack of records and then splitting them into separate piles, roughly by speed and vibe, so that each pile could be used to generate a 10 record section. By mentally splitting each mix into three distinct chunks I was able to overcome my procrastination and start to build the audio narrative that is inherent to any mix.
In the case of this specific mix, I planned out the three specific sections and then focused on which records would work together to tell the part of the story I had planned for that section, as well as which records would work to bridge with the next section.
Therefore this mix could be said to have three distinct sections:
Acid house – roughly 120 to 130 bpm
Jacking acid – roughly 130 to 140 bpm
Acid techno – 140 to 150 bpm
The first section is almost certainly the slowest bit of a mix that I've ever recorded – I think it starts off a bit below 120 bpm, which is practically crawling by my standards! I don't buy that many slow records, but the ones I do own I like, so it was nice to finally feature them in a mix. Conceptually this first section starts off gentle and a bit spacey before slowly the tempo is increased and things start to get a bit more dancey and a bit more pumping; by the last couple tracks in the first section we see the first really wild and distorted 303's appearing, even if the bpm is still pretty low.
The next section is really the bridge between acid house and acid techno – it's very much about classic warehouse-style jackin' acid made with modern production techniques. This is probably why this section of the mix features so many tracks from British and American artists, as this is a style that has always been really popular in the English-speaking world – clanking drums, corrosive acid lines, crusty percussion.
The third and final section is a straightforward sprint to the finish line with a selection of some recent acid techno tracks that have really inspired me. These are ten straight-up bangers, and no mistake! One thing that I've really enjoyed in recent years has been seeing techno emerge from its minimalist lull period by re-embracing faster, more banging sounds. This is right down my street! I guess if you were really bitter you could complain that this is about techno dj's trying to chase the EDM dollar, and sure, there's plenty of terrible, monochromatic thud-tech being made, but there's at least been a healthy re-injection of rave energy into techno, and that's what this last section tries to capture.
And that's it! I think this went well …
One last thing: a big thanks to all of you who have listened over the last ten years and have engaged with the mixes here or on Soundcloud or via social media, especially those of you who have shared them with others. I really enjoy making these mixes and sharing them with others, and I have had a lot of fun over the last ten years, and I look forward to sharing more mixes in the decade to come!
Enjoy your Christmas and have a great New Year's … see you in 2020 with more new music!