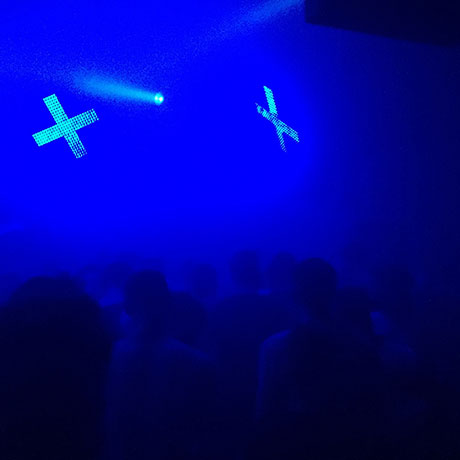 right-click, save as to download this free mp3 mix
Mixed in Berlin, December 2016
100% Vinyl
(62:34, 143 MB, 320 kbps MP3)
Style: Acid
Direct link to the mix:
http://sonicrampage.org/mixes/trappedinblue/Pearsall-TrappedInBlue.mp3
Tracklisting:
Tracklisting:
01. Boddika & Joy Orbison – Severed Seven (SunkLo)
02. Global Goon – Caramel Door (I Love Acid)
03. Posthuman – Turn My Tape Up (Balkan Vinyl)
04. Gunnar Haslam – Overcomplete (Naif)
05. Etcher – Super Translations (Mechatronica)
06. Dusky – Parakeet Feet (Jerome Hill Remix) (17 Steps)
07. DMX Krew – Vicious Bleepz (Super Rhythm Trax)
08. Jann – Report Into The Riots (Andreas Gehm Remix) (Land Of Dance)
09. Jerome Hill – Chicken Head George (Super Rhythm Trax)
10. Jerome Hill – Moved (I Love Acid)
11. Jared Wilson – Hastings '95 (Skudge)
12. Cardopusher – Inequality (Super Rhythm Trax)
13. Stranger – Ommoord (Monnom Black)
14. Alien Rain – Alienated 5B (Alien Rain)
15. The Exaltics – Do I Have To Repeat Myself? (Solar One)
16. Chris Moss Acid – Get Chu (Computer Controlled)
17. PVS – KP3 (Key Vinyl)
18. I Hate Models – Daydream (Arts)
19. Cursor Miner – Millions Of Frogs (Don't)
Keep up to date with The 780 Project
This is a mix I put together just before Christmas that takes on board various strains of modern acid house and acid techno. In all honesty, it's pretty similar to Post-Millennial Acid Frenzy, but even more current, as all of the tracks were released in the last two or three years.
I apologize for taking so long to put this mix on the blog – my well of inspiration when it comes to writing has kind of dried up recently. But not my interest in doing mixes! So expect some more stuff as the year proceeds. Meanwhile, here are some acid-themed videos to enjoy.
Get right on one, matey.