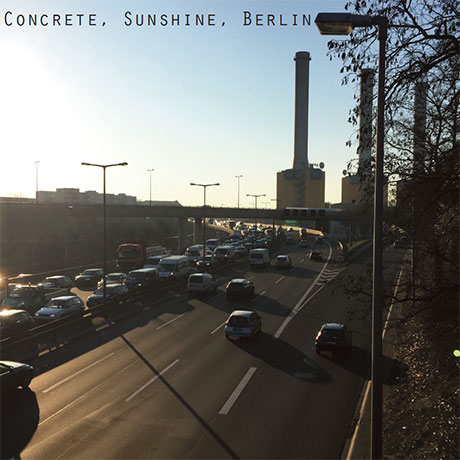 right-click, save as to download this free mp3 mix
Mixed in Berlin, March 2016
100% Vinyl
(46:26, 106 MB, 320 kbps MP3)
Style: Techno and House
Direct link to the mix:
http://sonicrampage.org/mixes/berlin/Pearsall-ConcreteSunshineBerlin.mp3
Tracklisting:
01. Walton – 808 Vybzin (Hyperdub)
02. Trevino – Discovery (Revolve:R)
03. Levon Vincent – Rainstorm II (Novel Sound)
04. Martyn – Is This Insanity? ft. Spaceape (Ben Klock Mix) (3024)
05. Instra:Mental – Vicodin (Skudge Mix) (Naked Lunch)
06. Mumdance & Logos – Dance Energy (89 Mix) (Tectonic)
07. Mella Dee – Feel It Out (Manucci's Mistress)
08. Paul du Lac – Child's Play (Clone Jack For Daze)
09. Alien Rain – Alienated 4B (Alien Rain)
10. Andreas Gehm – Yes Or No (Happy Skull)
11. Neil Landstrumm – Energy Cash (Don't)
12. Head High – It's A Love Thing (XXX Mono-Mix) (Power House)
13. Clones – Clones 10 (Side A) (Clones)
14. Source Direct – Black Rose (Blawan Remix) (NonPlus)
15. Headhunter – Prototype (Modeselektor's Broken Handbrake Remix) (Tempa)
Cover image: Looking down the A100 Autobahn from Hohenzollerndamm
Keep up to date with The 780 Project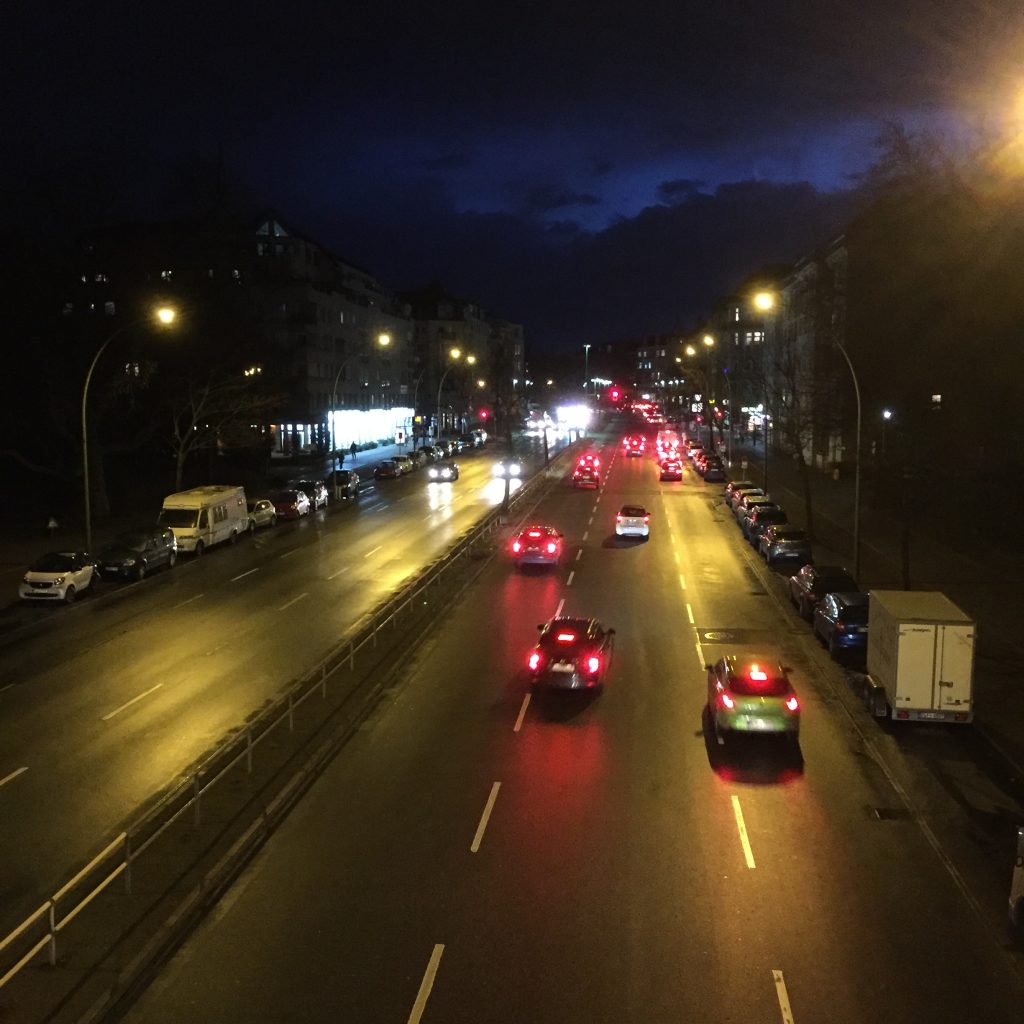 So after a break of a few weeks, I am back!
Where was I?
Well, I was with my wife and daughter on a two week trip to Japan. It was amazing! But more about that later …
To re-start The 780 Project, here's a mix that I put together before I went away. This is a short-ish house and techno mix that I put together as a little commuting soundtrack for my travels to and from work in Berlin.
Berlin is obviously the world capital of techno at the moment, and I live here after all, so I thought it only appropriate to do a mix that at least vaguely acknowledged that fact.
Anyways, since I am have not really been keeping up that much with techno over the last few years, this is not really a quote-unquote 'Berlin' techno mix. There are only five tracks on this mix from German/Berlin artists, and most of the rest of it is from Britain, mostly from artists who are coming from the bass music scene. So it's not really 100% indicative of what you would hear on a night out at, say, Berghain – it's more a (full) techno/house accompaniment to my Taste The Rainbow mix from a few years back. So you get a bit of acid, a bit of minimal chunky beats, as well as some more menacing cyborg action.
So anyways, lie back, crank the headphones, think of Berlin, and wake up next Tuesday with a pair of skinny jeans, an asymmetrical sweater, and an addiction to Club Mate.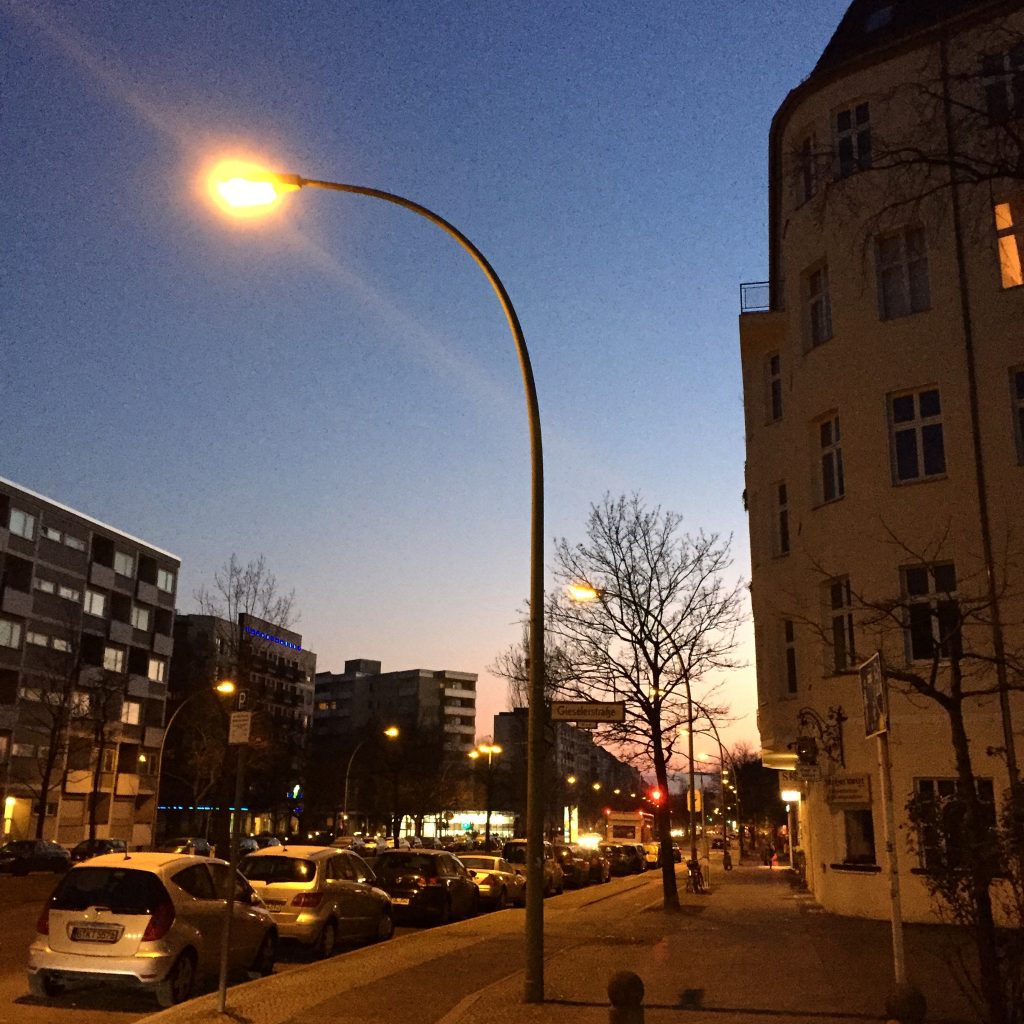 The club has been open since Friday night and will remain open until some time Monday morning. On the dark, cavernous dance floor — which is located in the imposing turbine hall of a defunct East German heating and power station — the strain of endless partying is starting to become evident. Near the club's main staircase, an overly energetic young man in knee socks and short shorts is dangerously close to falling from a platform on to a trio of skinny brunettes below. The air smells of weed, sweat and urine, and next to the bar, a couple of glassy-eyed men in leather harnesses are leaning against each other, absentmindedly putting their hands down each others' pants as strobe lights flash …

When the former turbine hall fills with people, one-third of the crowd tend to be shirtless men, sweat and testosterone dripping off their bodies, and much of the dancing consists of some combination of marching and forceful air-punching, a proper physical response to the big, industrial beats. As Karsten puts it, "When you're in the building on a Sunday afternoon, there's this feeling that this is exactly right, that the club Berghain and the building Berghain are part of the intensification of this minimal music, and you can't imagine anything different."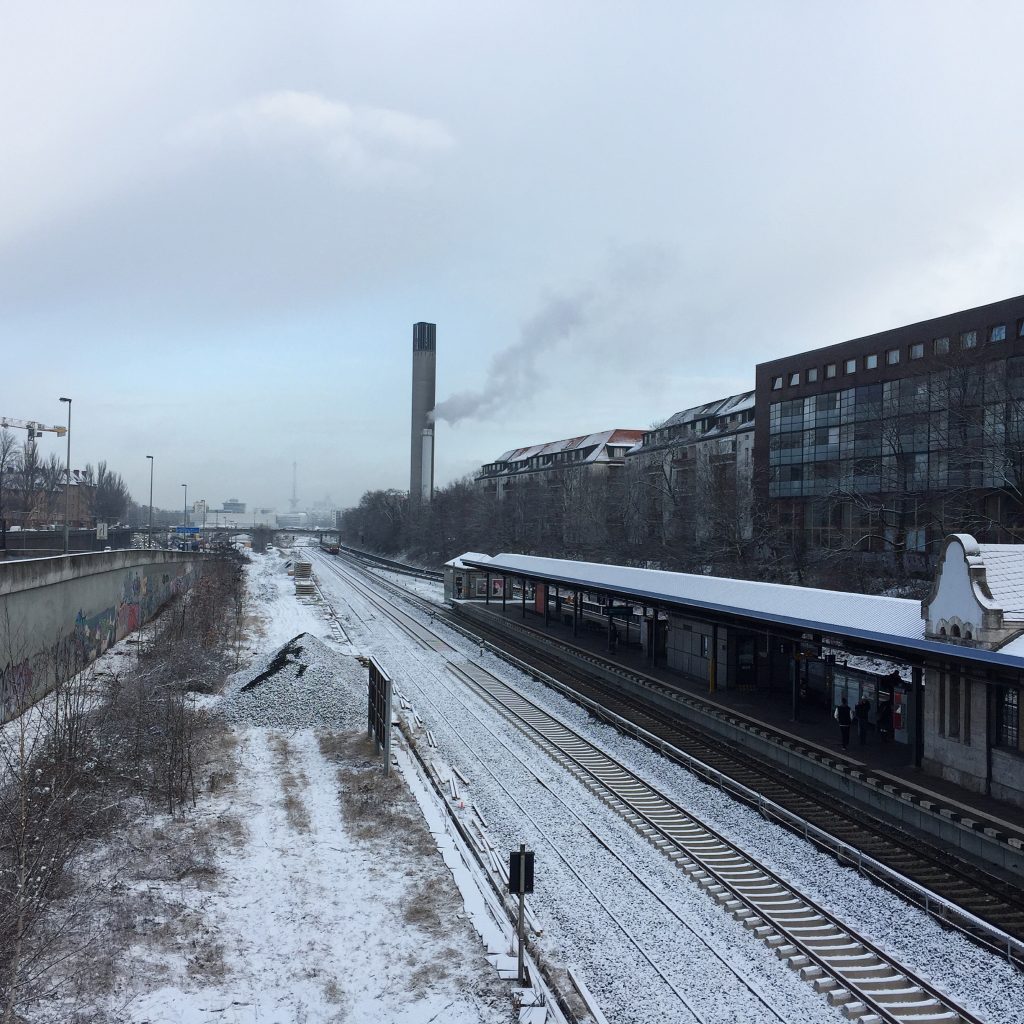 There's one story that might be an urban myth, but it is too beautiful not to believe it's true. It must have been the late 1990s when the famous Bayern Munich soccer club played in Berlin. Their players are stars – not only in Munich and Germany, but well beyond. That seems to translate into diva expectations on the players' side. In Munich's clubs they probably get the complete VIP treatment and expect that everywhere else as well.

In Berlin, as the story goes, their limousines drove up in front of the old Cookies club. (The club itself is closing this month, by the way, after some 20 years of helping shape Berlin's nightlife). The players got out of their cars and tried to get by the line of waiting people as they usually do. But the bouncer at the door stopped them to say, "Sorry, we're full right now. Please wait."

Olli Kahn's jaw dropped. At the time he was the goalkeeper for both Bayern Munich and the German national team. According to the story, Olli and his teammates waited a whole 10 minutes to be let in…while other guests were being let through the door.

Apparently fame isn't enough for Berlin's doorkeepers.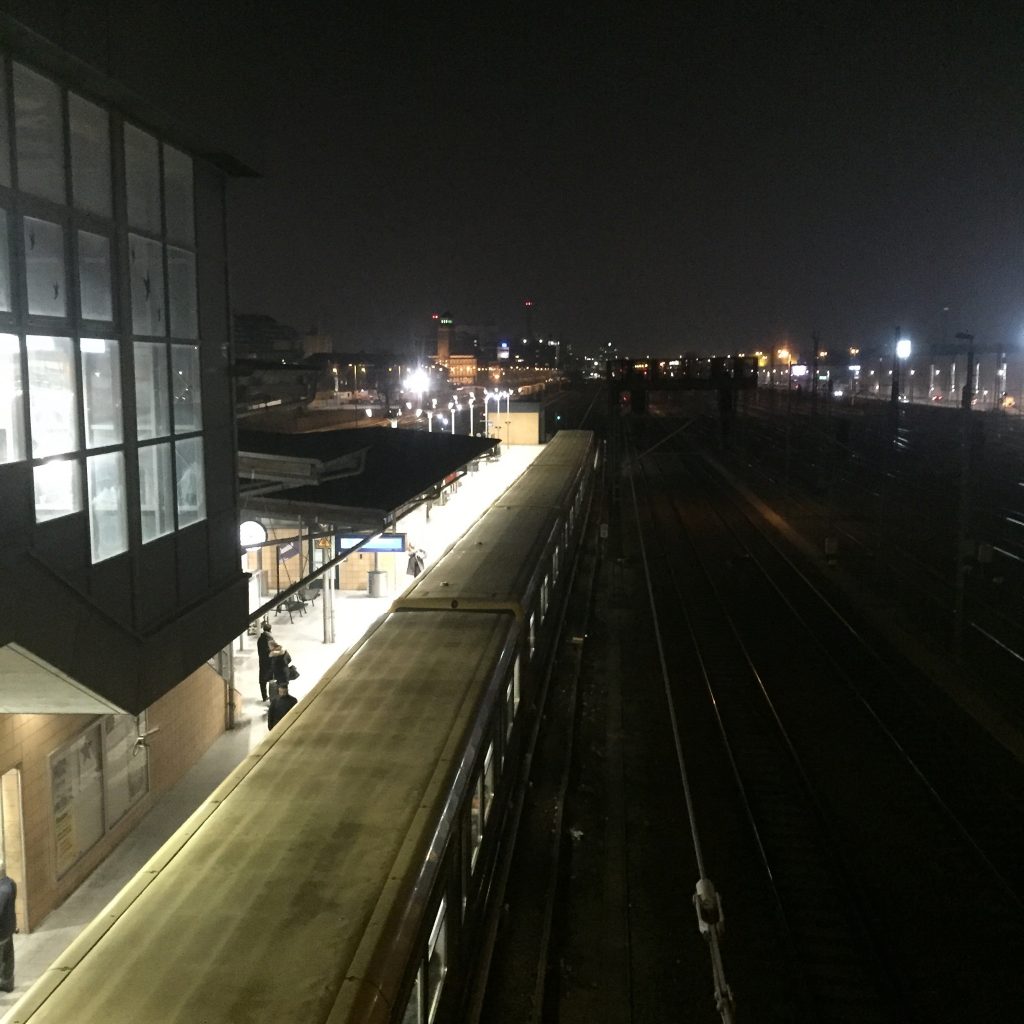 The First World War was a bracing infusion. Defeat, poverty, inflation, desperation: the celebrated cultural efflorescence and social tolerance of the Weimar years arose out of, or in spite of, a perhaps equally celebrated atmosphere of perversion and abandon. Berlin was the whorehouse of Europe. War widows, or their children, would do anything for a mark, even as a mark came to be worth practically nothing (four trillion to a dollar at one point in 1923). The Kaiser's censors and police were gone. In came the Continent's decadentsia, with their strong currencies and peculiar fetishes. Sally Bowles at the Lady Windermere, transvestites at the Eldorado, "sugar-lickers" (pederasts), Münzis (pregnant whores). Mel Gordon, in "Voluptuous Panic: The Erotic World of Weimar Berlin," cites the journalist Luigi Barzini: "The story went around that a male goose of which one cut the neck at the ecstatic moment would give you the most delicious, economical, and time-saving frisson of all, as it allowed you to enjoy sodomy, bestiality, homosexuality, necrophilia, and sadism at one stroke. Gastronomy too, as one could eat the goose afterward."

Apocryphal, one hopes, but such was the rep. In some respects, the notion of decadence was as integral as decadence itself. So people, in those Weimar years, also came to gawk, or to get close enough at least for the "mystery-magic of foreignness," as Christopher Isherwood wrote, to rub off. A commodified, self-conscious version of the real thing existed even then. Isherwood cited Berlin's "dens of pseudo-vice": "Here screaming boys in drag and monocled, Eton-cropped girls in dinner jackets play-acted the high jinks of Sodom and Gomorrah, horrifying the onlookers and reassuring them that Berlin was still the most decadent city in Europe." Berlin was already a brand.

The Nazis closed the clubs, hounded and exterminated the homosexuals, and, in the end, brought ruin on the city. Bombed and desolate, traumatized by street fighting, starvation, and mass rape, and ultimately carved up, Berlin, after the war, barely heaved back to life. West Berlin, surrounded on all sides by East Germany, survived primarily as a political gesture, a flagpole in the sand and a thumb in the Politburo's eye. There was very little industry, turnover, or travel in or out. No corporation could take the political risk or tolerate the barriers to commerce. To encourage people to move there, the West German government gave out stipends and exemptions from military service, so the city tended to attract the West's mavericks and oddballs—hippies, homosexuals, political renegades—who shared the town with the elderly and the soldiers watching over them. In such hothouse isolation, a small but fervid club scene took root.