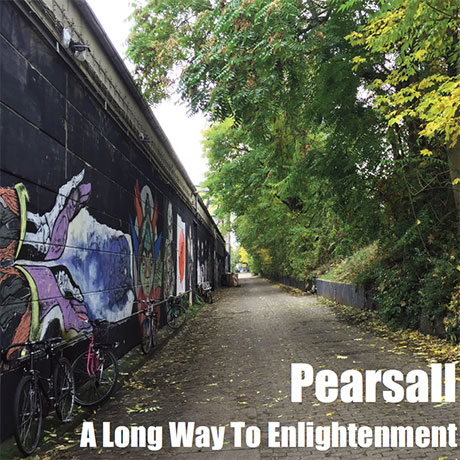 right-click, save as to download this free mp3 mix
100% Vinyl!
Mixed in Berlin, December 2015
(97:18, 223 MB, 320 kbps MP3)
Style: Classic Acid Sounds
Direct link to the mix:
http://sonicrampage.org/mixes/longway/Pearsall-ALongWayToEnlightenment.mp3
Tracklisting:
01. D.A.V.E. The Drummer – Box Magic (Boscaland)
02. Celvin Rotane – I Believe (DJ Misjah Remix) (Alphabet City)
03. Wink – Meditation Will Manifest (R&S)
04. Hardfloor – I Can't Complain (Harthouse)
05. Freddie Fresh – Punched Out (Sensuist)
06. Simon – Two Crates (Come Unity)
07. Emmanuel Top – Turkich Bazar (Attack)
08. X-Connection – Funky Drive (X-Trax)
09. Dave Clarke – Protective Custody (Exar Remix) (Re:Load)
10. Steve Stoll – Electron (Electric Music Foundation)
11. DJ Misjah & Groovehead – X-Pact (X-Trax)
12. Wink & ESP – I'll Have Some (Head In The Clouds)
13. Pergon – The Deliverer (Important)
14. Exit EEE – Wheels Of Motion (No Respect)
15. HMC – BC1 (Juice)
16. Voodoo Child – Horses (NovaMute)
17. DJ ESP – The Power Hour (Woody McBride's Trailer Park Remix) (Virtual)
18. Mike Dearborn – Raw Acid (Djax-Up-Beats)
19. Kaylyn – Your Wildest Dream (CJ Bolland Remix) (Global Ambition)
20. Caterpillar – Lost In 303 (Phuture Wax)
21. Swiss Made – Green Plate (Planet Vision)
22. DJ Tim & Ortega – Heartbreak (Direct Drive)
23. Intoxication – Walking (Poison)
24. Brotherhood Of Structure – We Are Structure (Sm:)le)
25. Bass-X – Quartz (Shoop)
26. The Prodigy – Goa (The Heat The Energy) (XL Recordings)
27. Adam X – Chemical Spill (Analog)
28. Trax-X – Gravity (GS2)
29. Plank – Acid Wars (Important)
Happy New Year!
This mix was done a few weeks back before I appeared at Griessmuehle in Berlin's Neukoelln district. I was playing the last set, starting at 8 am and going through to the finish, which ended up being at 10:45 am. It was great! I went to bed in the evening, woke up early, went to the club and had a chat with the man like Mejle before a little dance and getting started.
This mix, therefore, was a bit of a preview for my set, although at that time of the day you can't really go as fast as this mix ends up going!
The idea behind this mix was to showcase a variety of old skool acid sounds, gradually building from the low 130's up to 150+ bpm blazing acid techno – a similar formula to one I have explored in the past with mixes like Slaves to the Silver Box, Beyond the Valley of the Acid Vixens, and The Waveform Cult. I also wanted to be sure that this mix contained a real mix of styles and artists, from bona fide acid legends like Josh Wink, Emmanuel Top, DJ Misjah, and DJ ESP to lesser-known 303 excursions from dance superstars like The Prodigy and Moby (under his Voodoo Child alias) to curious like an acid remix (by Exar) or Dave Clarke's almighty techno classic Protective Custody or the simply awesome Quartz by Scottish bouncy techno legends Bass-X, which awesomely combines banging acid with old skool rave stabs.
It's a proper journey, but one worth taking. Enjoy!