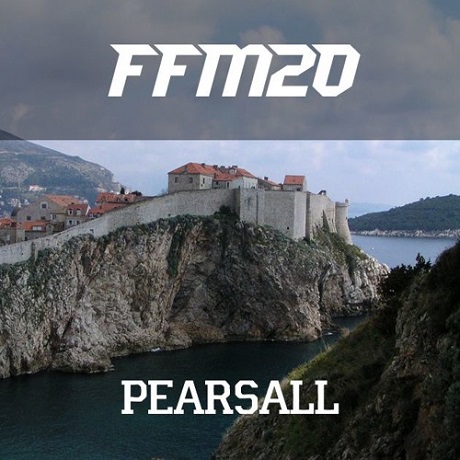 right-click, save as to download this free mp3 mix
100% Vinyl!
Mixed in Berlin, September 2015
(58:53, 135 MB, 320 kbps MP3)
Style: Freeform Hardcore
Direct link to the mix:
http://sonicrampage.org/mixes/ffm20/Pearsall-FreeformaniacsRound20(24-09-2015).mp3
Tracklisting:
01. Super-X, Persuasion & K Komplex – Bass Oddity (Nu Energy)
02. Ponder & Wizbit – New Zealand Story (CLSM Remix) (Lucky Break)
03. Dodgee – Phukkt (Electronic)
04. The Blizzard Boys – Right Now (Blizzard Tracks)
05. GBT Inc. – Sky Ride (GBT)
06. Tazz vs Digital Anarchy – Metamorphosis (Electronic)
07. Etienne Picard – Get Up (CLSM Remix) (G-Core)
08. Tracid – Horatsu (Electroplates)
09. Carbon Based – Anger Ball (Kevin Energy Remix) (Nu Energy)
10. Pain On Creation – ReligionX (Electroplates)
11. Nomic – Fortuna (Nu Energy Limited)
12. Alek Szahala – Chimaera (Camel)
13. Lost Soul – Love Can Destroy (Nu Energy)
14. Tazz & Shanty – Maniac (Electronic)
15. CLSM – Wicked MC feat Sharkey (AMS Remix) (Clack)
16. Human Resource – Dominator (Brisk & Ham Remix) (Next Generation)
17. Eryk Orpheus – PVC (Nu Energy)

About a year ago I hit the wall with my Rampage Turbo series of freeform hardcore mixes. I had done tributes, retrospectives, year-end summaries – after 24 editions it is kind of difficult to keep coming up with fresh ideas, especially with a scene where there is not exactly a never-ending selection of new tunes. So I simply hopped off the Freeformaniacs train in order to recharge my creative batteries around freeform.
And, well, it's taken me a while to get back into it. Part of that is down to the relative paucity of new releases this year, and part of it is down to the fact that I just wanted to mix up other genres of music – and I really have, because it has been a very prolific year.
After most of the year I thought that it was time to do a freeform mix again, but once I started reviewing the releases I decided that doing a two hour 'best of 2015' mix wasn't really feasible, because there was still a bit of time left in the year for more stuff to come out to add to the pile. So instead I decided to improvise, and the results of that are featured on this page.
Basically, I took a stack of records out, hit record and just completely 100% winged it. No planning, no theme, just a mixing session with a bunch of freeform tunes. That's it!
It's definitely not the best mix I've ever done, but it is fun, and I hope you enjoy it.
Just as a note for the future: I am going to record a two hour Best of 2015 freeform mix, and that will be released at the end of the year, premiering on the Freeformaniacs show on HappyHardcore.com before being released at Sonicrampage and Soundcloud.