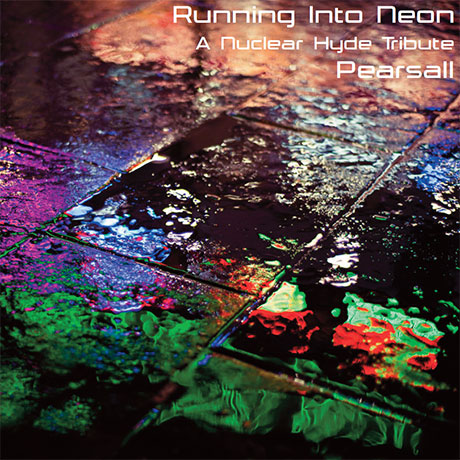 right-click, save as to download this free mp3 mix
100% Vinyl!
Mixed in Berlin, May 2015
(51:45, 118 MB, 320 kbps MP3)
Zip file (split into separate tracks)
Big cover
Cue file
Style: A tribute to the legendary hard trance producers Nuclear Hyde (and their various aliases)
Direct link to the mix:
http://sonicrampage.org/mixes/neon/Pearsall-RunningIntoNeon(NuclearHydeTribute).mp3
Tracklisting:
01. Plex – The Future (Noom UK)
02. Twisted – Bullet (Noom)
03. Nuclear Hyde – The Universe (Noom)
04. Nuclear Hyde – Spectral (Noom)
05. Scope – Beyond Gravity (Time Unlimited)
06. Nuclear Hyde – Tool (Noom)
07. Nuclear Hyde – Holosuite (Noom)
08. Twisted – Albion (Noom)
09. Overcharge feat. G-Meter – Stream Rotation (Time Unlimited)
10. Scope – Perfect (Time Unlimited)
11. Overcharge feat. G-Meter – Elyptic (Time Unlimited)
12. Nuclear Hyde – Pharcide One (Noom)
13. Twisted – Anatronic (Noom)
14. Nuclear Hyde – Axis (Noom)
15. Nuclear Hyde – Plug One (Noom)
16. Nuclear Hyde – Whorpe (Noom)
17. Nuclear Hyde – Accelerator (Noom)
Slowly but surely I am working my way through my planned tribute mixes …
Few electronic music genres are more misunderstood or the subject of greater hostility than trance.
Which is not totally unwarranted, I guess, because when most people think of 'trance' they think of late-90's Gatecrasher cheese, all twinkly arpeggios and OTT vocal tracks. A lot of people like that stuff, sure, but even more seem to hate it.
But that is not what trance was originally – the real original trance sound was relentlessly hypnotic dancefloor music, techno's more melodic cousin. The clue is in the name – trance; it's music designed to put you in a trance on the dancefloor. So for me, bombastic five minute breakdowns topped with over-ripe synth lines are not really 'trance' per se, but overwrought pop dance.
Real trance is the kind of stuff best exemplified by the collected works of Marc Steinmeier, Olaf Cramer, and Robin Arnecke, three German producers who produced a fantastic body of work under aliases such as Nuclear Hyde, Twisted, Scope, Overcharge feat G-Meter, Plex and more.
And this mix, in case you are blind or a bit slow on the uptake, is very obviously a tribute to their singular vision.
So what is their sound and why do I think it is more real trance than the music of, say, Tiesto?
Well, above all, their music fulfilled the core imperative of trance – it was relentless, hypnotic music where percussive sounds were balanced with melodic flashes, where the energy came from the balance of elements not from taking the easy route of sounding really 'hard'. Pulsing, bouncing, driving – pick your adjective, they all basically describe the sound perfectly. Tracks that didn't rely on obviously anthemic elements to keep the dancefloor engaged and excited. And all of the tracks perfectly engineered with exemplary German precision to sound just gorgeous on a big sound system.
Which is why I am very happy to present this tribute mix – if it can expose more people to their genius then that would be a great result from my perspective. Enjoy!