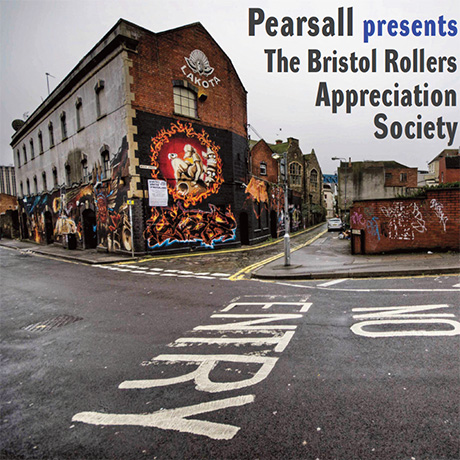 right-click, save as to download this free mp3 mix
The Bristol Rollers Appreciation Society by Pearsall on Mixcloud
Mixed in Berlin, November 2014
100% vinyl!
(37:12, 85.7 MB, 320 kbps MP3)
Zip file (split into separate tracks)
Big cover
Cue file
Style: Rolling Drum n' Bass from Bristol
Direct link to the mix:
http://sonicrampage.org/mixes/brap/Pearsall-TheBristolRollersAppreciationSociety.mp3
Tracklisting:
01. Roni Size & Reprazent – Trust Me (Mercury)
02. Secret Weapon – The Show (Protocol)
03. DJ Die – Live And Direct (Full Cycle)
04. DJ Krust – Check Dis Out (V Recordings)
05. D-Bridge – Bring Da Flava (Gang Related Remix) (Trouble On Vinyl)
06. 3 Way – Sergeant General (Dope Dragon)
07. DJ Die – Clear Skyz (Full Cycle)
08. DJ Die – Drop Bear (Full Cycle)
09. Roni Size – Windrush (V Recordings)
10. Scorpio – Turn Dance (Full Cycle)
11. Bill Riley – Closing In (Full Cycle)
12. DJ Krust – Priorities (Full Cycle)
13. Roni Size – Box Of Tricks (V Recordings)
14. DJ Die – Slide Away (V Recordings)
15. DJ Krush – Dig This Vibe (Roni Size & DJ Krust The Legal Mix Version Two) (Mo'Wax)
Because who doesn't love that rolling Bristol drum n' bass sound? Just a little 37 minute mix I put together from four of my favorite Bristol artists (Roni Size, DJ Krust, Bill Riley, and DJ Die) … rolling it out nice and lovely in a 90's style, no Amens at all until right at the end.
Enjoy!
AL: Was it always a band at first or were you DJs?

DJ Krust: At first it was a DJ thing and we came out of that mentality. It was always a DJ thing. Making records to play for ourselves. That's how it started. We started out as DJs on the scene and we weren't getting noticed or getting any breaks. We weren't getting noticed anyway, so we started to play some of our own music. We started to give out our records to Jumpin' Jack Frost and Bryan G in the early days. And they were the first DJs who started to play our music. They started V Recordings. Then, bam, it started taking off from there. They paved the way for us to come through. So when we did the album, we wanted to promote it, so Roni had the idea of putting a band together. Nothing like that had been done before in that music.

AL: When New Forms came out and won The Mercury Prize and caused a lot of attention, did you decided to take a break for a while? And maybe focus on the solo records?

DJ Krust: No, it wasn't really like that. We didn't know how things worked when you win prizes and everything to that extent. We toured the record for a year non-stop. For us, we're DJs. We don't have a band mentality. I already had signed to do an album already. Roni Size and myself signed record deals at the same time. We took time and effort making Reprazent. After that year, I had to make an album, and our own label didn't get any attention. We had a lot of problem so we had to take care of business. Everyone had personal agendas that they had to deal with. It took us that long to get things back together and sort out personal problems. We had to put a new identity to Full Cycle. I did an album and Roni and Die did Breakbeat Era. All these projects, which were in the pipeline before, were all of a sudden put of hold. After Reprazent, we finished off all these other projects, getting them out there. It was two or three years later before we were able to do In The Mode. And it was like, bam, everyone thinks where have you been? We were busy doing other things.

AL: It seems like Wu-Tang Clan, where you have the band and many side projects and solo records?

DJ Krust: We are like a lot of people. In the band we are all individual artists who have all their own individual projects as well.

Roni Size – Brown Paper Bag by hushhush112
What's the best record you've made?

Dunno, Clear Skyz, Watching Windows remix, Break Beat Era, Bright Lights are all aright but I'm proud of all the records I've put out.

If you had a time machine, what time would you go to?

New York in the early 80s, an amazing time for music and culture. Hip hop, disco, funk and boogie was the soundtrack, graffiti was the backdrop and people were getting down to the freshest grooves.

What was the best set you've ever heard?

Kenny Dope playing a hip hop set at a Full Cycle Party in Bristol at a club called Creation. Anyone who was there knows he tore the fucking roof off.

What's the most memorable crowd you've played to?

Reprazent headlined the Glastonbury Jazz stage in 1998, it was a packed field front to back. I remember it started to rain and the whole field was jumping up and down regardless.