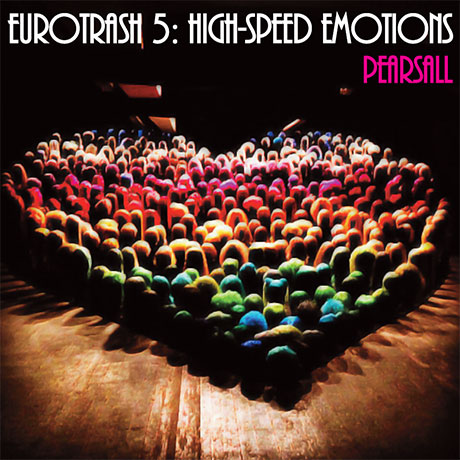 right-click, save as to download this free mp3 mix
Eurotrash 5: High-Speed Emotions by Pearsall on Mixcloud
Mixed in Berlin, June 2014
100% Vinyl!
(60:59, 139 MB, 320 kbps MP3)
Zip file (split into separate tracks)
Big cover
Cue file
Style: Classic European Hard Trance from those glorious mid-90's days!
Direct link to the mix:
http://sonicrampage.org/mixes/et5/Pearsall-Eurotrash5(HighSpeedEmotions).mp3
Tracklisting:
01. Aurora Borealis – Raz (Carl Cox's MMR Mix) (F Communications)
02. Gary D – Sunbeam (Container)
03. Measurement – Highbrow (D'Lay Remix) (Universal Prime Breaks)
04. Para-Dizer – Song Of Liberation (Perplexer Remix) (Ultraphonic)
05. Ozaka Oz – Real Nightmare (3 Lanka)
06. Coda – Onslaught (MMR)
07. Equator – Acid War (Tesseract)
08. Hitch-Hiker & Dumont – Raindrops (Bonzai)
09. Code 33 – Tabular Desperation (United Ravers)
10. Sequel Base – The Third Chapter (Tunnel)
11. Gary D – Timewarp (Bonzai)
12. B-Voice – Eternity (Harem)
13. Los Pablos – Mind Solution (Club Mix) (Master Maximum Trance Traxx)
14. Wickee – Daisy's Reaction (Bull)
15. Perplexer – Love Is In The Air (Dee-Lay-Art Core Mix) (Urban)
16. C.O.R. feat Mike Nova – Rave-O-Lution (Maddog)
17. Lunatic Asylum – Chaos Effect (Dance Ecstasy 2001)
18. DJ Ricci – Musica Part 1 (Steel Wheel)
19. DJ Gollum – Pagemaster (EDM)
20. Mega 'Lo Mania – Close Your Eyes (No Respect)
21. State Of Mind – Our Destination (Fog Area)
22. Interactive – Sense Of Eternity (Blow Up)
Finally, four years after Heartcore, it is time for some more ultra fast-paced German trance action from myself! It's a big shame that I haven't had so much time in recent months to add to this blog, but between work, family life, and exploring Berlin, it just hasn't happened. No complaints, just an explanation!
Since I don't want to sit on this mix for months, waiting for some kind of essay inspiration to strike, here it is, in all of its 170+bpm plus glory.
Plus here are some pictures I've taken of Berlin on my phone, including a selfie of, well, myself:
Enjoy!