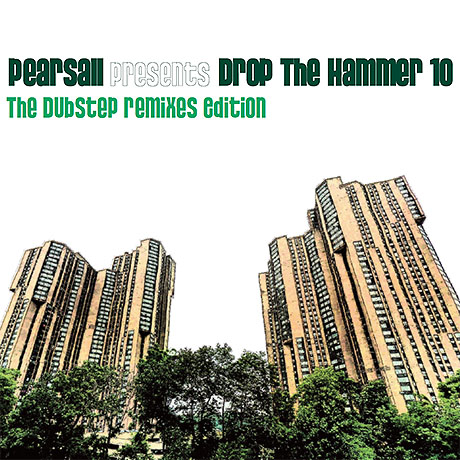 right-click, save as to download this free mp3 mix
Mixed in Berlin, January 2014
100% Vinyl!
(51:35, 118 MB, 320 kbps MP3)
Zip file (split into separate tracks)
Big cover
Cue file
Style: 100% Dubstep Remixes
Direct link to the mix:
http://sonicrampage.org/mixes/dth10/Pearsall-DropTheHammer10(TheDubstepRemixesEdition).mp3
Tracklisting:
01. The Others – Bushido (Caspa Remix) (Dub Police)
02. Von D – Truth (Tes La Rok Remix) (Black Acre)
03. Pinch & Moving Ninja – False Flag (Kryptic Minds Remix) (Tectonic)
04. Search & Destroy – Candyfloss (Loefah Remix) (Hotflush)
05. Dubkasm – Hail Jah (Jakes Remix) (Sufferah's Choice)
06. Evergreen & Landlord – Jah Rain feat Dan Man (RSD Remix) (Ranking)
07. Benga vs G-Squad – Assumptions (Benga Remix) (Ringo)
08. Marc Ashken – Roots Dyed Dark (Skream Remix) (Leftroom)
09. Pinch – One Blood, One Source feat Rudey Lee (Distance Remix) (Tectonic)
10. Skream – I (Loefah Remix) (Tempa)
11. Caspa – Cockney Flute (Rusko Remix) (Dub Police)
12. Distance – Night Vision (Skream Remix) (Planet Mu)
13. Sub Scape – Screw Up (Matty G Remix) (Dub Police)
14. Ray Keith – Something Out There (Benton Remix) (UFO/Wheel & Deal)
15. The Bug – Skeng feat Killa P & Flow Dan (Kode9 Remix) (Hyperdub)
16. DVA – Bullet A Go Fly Feat. Badness, Riko, Flow Dan & Killa P (Dusk & Blackdown Remix) (Keysound)
17. Badness – Nightmare (Coki & Cotti Remix) (No Hats No Hoods)
18. The Bug – Poison Dart (Skream Remix) (Ninja Tune)
19. Lemon D – Dead By Dawn (N-Type Remix) (Valve)
20. Silkie – Cyber Dub (Skreamix) (Disfigured Dubz)
21. Donae'O – Riot Music (Skreamix) (Digital Soundboy)
22. DFRNT – Tripped (Synkro Remix) (On The Edge)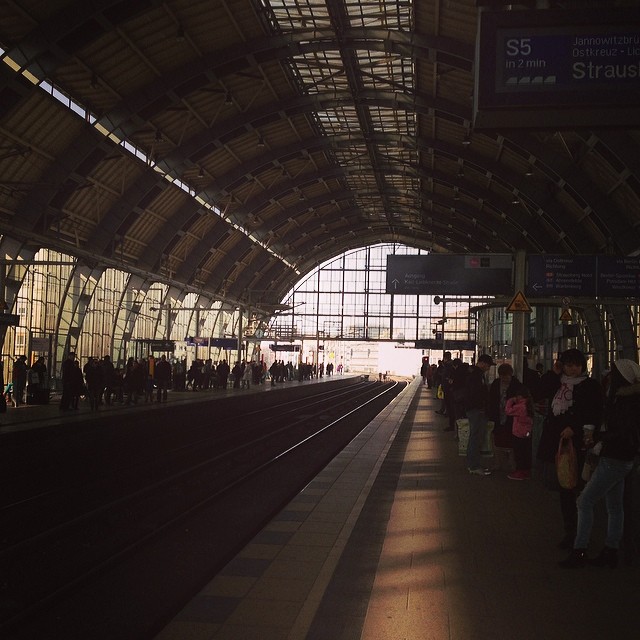 My Drop the Hammer series of mixes has always been about digging in my crates to come up with quality gems from a particular bass-heavy dance music genre, and this tenth edition is nothing different. I've already covered drum n' bass (one and six), electro (five), breaks (two, three, and four), grime (eight), UK Bass (nine), and dubstep (seven), and now, well, it's time for some more dubstep. Just with a slight twist!
About a year ago, in my post on mix concepts for 2013 I mentioned that I wanted to do two dubstep mixes last year.
I'm definitely going to do one, if not two, dubstep mixes this year, and I already have the concepts. Hurrah!

Since I'm not a guy to turn down good ideas, I thought I would go with a few mix contest ideas that the /r/realdubstep subreddit ran a few months back, namely, a mix of dubstep remixes and a mix of dubstep white labels. Both ideas are really good, and I think the end product could be quite enjoyable. I actually did have a go at doing the white label one, but it didn't quite work, because most of the white labels I have are vocal bootlegs, and with vocal tracks you really need to know the tunes inside out, because you don't want the vocals to clash. Needless to say, doing it off the cuff totally did not work! So, when I do get around to doing that mix, all of the mixes will need to be carefully planned in advance so it doesn't end up sounding like shit. The remixes mix would be another fun one to do, as it could cover a lot of cool stuff, from deeper stuff to face-shrinking wobblers.
So, in the end, I actually did zero dubstep mixes last year.
Which is a shame!
Anyways, these didn't stop being cool ideas, so back in January I finally put together the remixes mix. Which has been happily sitting on my phone ever since, being enjoyed only by myself, because I just haven't gotten around to posting it to here, because I couldn't think of anything to write to accompany it.
I mean, there's not that much to say – this is my digging in my crates, coming up with some cool dubstep remixes by a bunch of artists, covering everything from half-step head-nodders to dubwise skankers and face-shredding tearouts and beyond. The ethos is very similar to the one that Hatcha enunciated in his recent Fact Magazine interview:
Don't get me wrong, dubstep's going strong, and I play out every single weekend in places that are still heaving to the rafters – but it's got that dirty name now because of there being only one form that is what people hear if they go on Google or YouTube, which is chainsaw tear-out, "DANANANANANANANAA!" stuff. That is still dubstep, mind, that is a valid sound within the genre, but the thing is that nobody's teaching 'em that there's other stuff. There's people playing deep stuff, but that's all they'll play, and they're sort of keeping it for their own crowd. So there's no way for people who get into this noisy stuff to know that there's other stuff and you can rave to it too. So I have to do that. I'm a DJ, I don't get bookings off being a producer, so I'm not tied to a sound – which is why now, when I go to a rave, I play the best of everything. I play the best classics, the best of the minimal sound, the best tribal, the best tear-out, and give people a feeling of how it's all dubstep, still, and what's involved in it.
I guess the other factor as to why it's taken me so long to post this is that I've been very busy here in Berlin – I've got a lot of work to do, I have a family, we're trying to slowly sort out our flat and make it a proper home (Berlin flats are essentially shells when you move in), we are trying to explore the city, and last but definitely not least, I'm also trying to learn German, which is not the simplest thing in the world! To be fair, I've made decent progress considering I knew absolutely nothing when I agreed to move here.
So, mea culpa, this one's been sitting on the shelf for a while.
Instead of waiting longer for inspiration to strike and for me to come up with some kind of heart-felt essay, I'm just throwing this one out there right now instead of waiting longer.
(Also, last weekend I put together a banging acid techno frenzy for Squat Rocking 6, so I gotta get this one outta the way first.)
I hope you enjoy it!
Also, here are some pictures I've taken over the last few months here in Berlin. It's a fascinating city to photograph – it's good fortune and a privilege that I have ended up here.