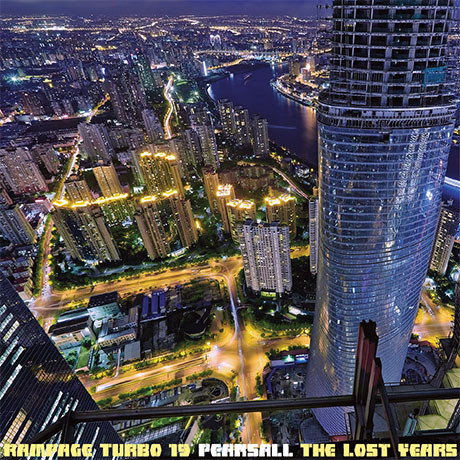 right-click, save as to download your free mp3 mix
Mixed in London, September 2013
(105:37, 243 MB, 320 kbps MP3)
Zip file (split into separate tracks)
Big cover
Cue file
Style: Freeform, covering some of my fave tracks that I missed from 2004 to 2011
direct link to the mix:
http://sonicrampage.org/mixes/rt19/Pearsall-RampageTurbo19(TheLostYears).mp3
Tracklisting:
01. Lab 4 – Dreamland (Fragile)
02. Pain On Creation & DJ Rx – Super Sonic (Finrg)
03. Kevin Energy & DJ Proteus – London Helsinki Underground (Proteus' Warcry Remix) (Nu Energy)
04. Biu & Kyg – Call Of Trance (Al-Khemie)
05. Blender & Meke – Last Ravechild
06. Alabaster – Fluorite (ReBuild Music)
07. Pain On Creation – Ironworks (Finrg)
08. Alek Szahala – Maruuk (Finrg)
09. Lost Soul – The Answer (Nu Energy)
10. RAF – Evilution (ReBuild Music)
11. The Sauna Boys – In The Heat (Finrg)
12. Carbon Based – Fairy Play (Finrg)
13. Kevin Energy & Lost Soul – Termination Shock (Nu Energy)
14. Firefly – Zero Point (Electronica Exposed)
15. Nightforce & Twisted Freq – Estrogen (Electronica Exposed)
16. Carbon Based – Illuminate 2004 (Electronica Exposed)
17. Betwixt & Between – Division 4 (Hardcore Tano*C)
18. David Traya feat. DJ Biela – World Ends Melody (Distrito)
19. Nightforce – Break Through The Dream (Electronica Exposed)
20. Gammer – The Power Within (Gammer: The Archives)
21. Jon Doe – D2A (Gammer Remix) (CLSM)
22. Kevin Energy – Twisted Sanity (Darwin Remix) (Nu Energy)
23. S3RL – Get Stronger (Nu Energy)
24. Eryk Orpheus – Atom E Theme 2 (Nu Energy)
25. Penguin Conspiracy – Nasty Piece Of Work (Electronica Exposed)
26. Lost Soul – Taking Over Me feat Dark Angel (Nu Energy)
27. Carbon Based – Anthem (Finrg)
28. Alabaster – Sarcomite (Hardcore Tano*C)
29. Epyx & Cyrez – Polar Energy (Finrg)
30. Betwixt & Between – So Sweet Bitter Days (Hardcore Tano*C)
Cover: Shanghai, China – found on Reddit's r/cityporn section

Recording this mix
Three weeks to go!
As you might know, my family and I are moving to Berlin at the start of October for my new job with Viewster … something that, given that I'm currently sitting in my living room typing away at my computer, simply does not feel real. But I'm definitely not imagining it, because it really is happening, as I can see from all stuff we have piled up to sell and give away.
So, since my life is getting completely upended in only a few weeks, and I will have all kinds of things to worry about and deal with in the process, it's clear to me that I won't be able to continue overseeing the Freeformaniacs show in the same way that I have been for most of 2013, and it's also pretty obvious that as we settle into our new home I won't be able to do as much mixing as I have recently. So, that being the case, and given that the Rampage Turbo series is now nearing a pretty obvious milestone, I've decided to do two extra long mixes for the nineteenth and twentieth editions before taking a break of at least six months in order to recharge my batteries, get used to Berlin life, and work on some mix projects in other genres.
After all, in the two years since I reactivated Rampage Turbo I have covered a lot of ground: I've done four mixes of vintage freeform vinyl (eight, nine, eleven, and twelve), a mix of my favorite tunes from volumes 1 to 6 (eighteen, as well as tributes to Finrg (ten, Stage One Music (thirteen, Nu Energy (fourteen), Electronica Exposed (sixteen), and Bonkerz (seventeen), PLUS two hours of slamming new freeform (fifteen).
Phew! That's a lot of music – from Rampage Turbo 8 to 18 I used 220 different tunes in just over 13 hours!
So, in the spirit of 'once more over the top' these next two mixes will especially epic so that I can justifiably take a little breather from freeform: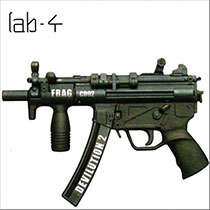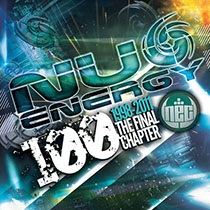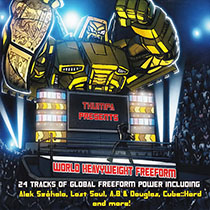 Some of the releases used in this mix …
Rampage Turbo 19 (this mix) looks back at what I call 'the lost years' – the time from roughly 2004 to 2011 when I stopped actively buying freeform, which is also when the scene shifted decisively from vinyl to digital. As I mentioned a few months back, it's only been this year that I have had access to cd decks (having borrowed a pair long-term from a friend), so this has been the first time that I have been able to mix digital-only tracks.
Of course, the scene didn't stop while I wasn't paying as much attention … obviously not! There were tons of great tunes released, and the scene went properly global, as you can see from this mix, which features British, Finnish, Spanish, Austrian, Japanese, and Australian producers (and possibly some other nationalities too, as I don't know the background of everyone featured).
As usual, I have tried to capture the full spectrum of freeform sounds over the course of this mix's 105 minutes. Variety being a bit of a relative word, of course, as 170+ bpm 4/4 kickdrum freeform tracks don't vary that much! Still, though, the mix starts on a darker, more European tip before building up to some uplifting sounds, then back to the darkness, before finishing on a high, with Betwixt & Between's emotional masterpiece, So Sweet Bitter Days, a tune that is proof positive that music CAN be melancholic at 180 bpm.
Putting this mix together was a genuine pleasure. Since I hadn't been all that attentive to freeform for a number of years, while researching this mix I came across a lot of gems that I had totally missed. Which was both fun and educational. At first it seemed like it would quite the task to get down to just thirty tunes, but fortunately for me once I started doing test mixes they fell together in a natural order. I generally think of myself as having a pretty good intuitive sense for combining tunes, but there is no substitute for properly planning ahead and trying out the combos you think will work. After all, sometimes two tunes that you are just so sure will mesh beautifully refuse to gel. Why? Well, either because they are hopelessly out of key or because they sound too busy together or the sequencing sounds odd, or they simply don't work together.
As with anything in life, a little preparation goes a long way, so with Rampage Turbo 19 I spent quite some time thinking about how the mix could flow naturally, i.e. what tunes would work in what order, where the best place to make each transition would be, and how to correctly shift the vibe and atmosphere over time. The downside of this process was that I couldn't find the right place to include some of the tunes that I really wanted to feature, but I prefer to do mixes where each track has a logical relationship with the preceding and following tracks, instead of just gluing together a random assortment of tunes like some hack dj in a pub.
Overall, I think the results were worth the time and effort spent putting it together … and hopefully so will you!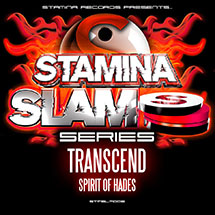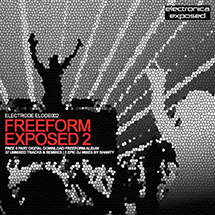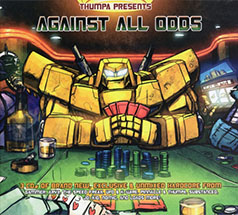 Some of the releases I will be featuring in the forthcoming Rampage Turbo 20 mix …
The series will wrap up for a little while with next round's Rampage Turbo 20, which will likely premiere in late October. Twenty will feature two hours of fresh freeform from 2012/2013, including tracks and remixes from the likes of Substanced, A.B., David Traya, Xavi BCN, Epyx & Cyrez, Le Dos-On, Transcend, Horzi, UFO, Nomic, Qygen, jD-KiD, and many more. In keeping with the global flavor of freeform at the moment, I definitely want to feature producers from a variety of nations, including the UK, Finland, Spain, Japan, America, and more. As with Rampage Turbo 19, it's going to be a challenge to do just two hours, as there have been so many great tunes made in the last eighteen months that I already have almost 50 maybes in the RT20 folder on my hard drive, plus probably another 20-odd tunes on recent cd releases from labels like ReBuild Music, Watchtower Records, and Smiling Corpse. And I might even see if I can get my hands of some forthcoming stuff, too, just to make my picking tunes that much more difficult.
Of course, having too much music to choose from is the definition of a good problem to have!
One thing that I would like to announce in advance is that the mix will definitely feature at least a couple tracks from the forthcoming Freeformatted Vol. 2 compilation that myself, Stray, Dyzphazia, Triex and Wyrm have been putting together over at the Freeform Forum – it's looking like a really strong compilation at the moment, with tunes signed so far from Qygen, Le Dos-On, Vyral XIII, Ikaruga_Nex, Custom Built DJs, and more.
Plus there will actually be a track from myself – since I am leaving London so soon I took the opportunity to treat myself by booking a studio day with Alex "A.B." Bailey of Stamina Records, so this Thursday I headed out to his studio in the far reaches of south-east London to cook up what I think is actually a pretty cool tune. It's called 'Dreaming Of Berlin' because, one, I'm moving to Berlin very very soon (obviously), and, two, because it melds my great love of old skool German hard trance with modern freeform.
I'm very excited to share it with you sometime soon, so keep your ears peeled …

In the studio with A.B.