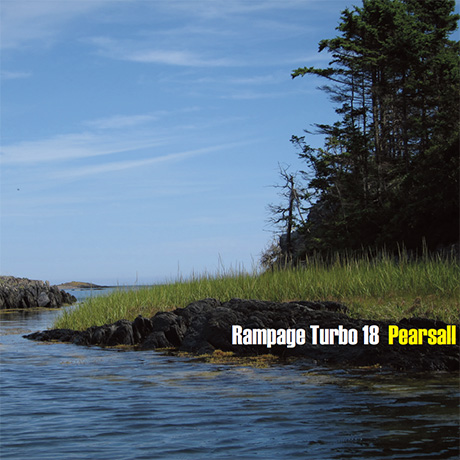 right-click, save as to download
Mixed in London, June 2013
(63:08, 145 MB, 320 kbps MP3)
Zip file (split into separate tracks)
Big cover
Cue file
Style: A freeform special, featuring three tracks each from volumes 1 to 6 of my Rampage Turbo series
direct link to the mix:
http://sonicrampage.org/mixes/rt18/Pearsall-RampageTurbo18.mp3
Tracklisting:
01. Ramos & UFO – 1 To 1 (RSR)
02. CLSM – Hardstyle (G-Core)
03. Shanty & Impact – Inner Trance (Electronic)
04. Ramirez – Musica Makina (CLSM Remix) (MOAS)
05. Bass-X vs Scott Brown – Pilgrim (Kevin Energy & K-Complex Remix) (Evolution)
06. Tazz & Concept vs Impact – Hypnotizing Music (Electronic)
07. Kevin Energy – Vertigo (Nu Energy)
08. Cris E. Manic – Acid Aftermath (Raw Elements)
09. Slam & Helix – Influence (Bonkers Unreleased Edit) (Bonkerz)
10. DJ Slam – The Bell (Bonkerz)
11. Tazz & Element – Shape Shifter (Digital Beats)
12. Furious – Nightbreed (Electronic)
13. KI-Real – Virus (Ferox Remix) (Bionic)
14. Ferox – Fear(ox) (Bionic)
15. Sharkey & AMS – Mind Control (Bonkerz)
16. Nocturnal – Fuck Existence (Digital Beatz)
17. DJ Eclipse – Ultraworld 5 (Bonkers)
18. Sharkey – Product of Society (Sharkey's Hardcore Society Mix) (React)
Cover: Blue Rocks, Nova Scotia, July 2012
To celebrate July 4th on the Freeformaniacs show we had an all-American special (although I've been living in the UK for a while, I am actually American, as you can hear here) featuring two American freeform dj's, myself and Pittsburgh's Sky Dragon, who contributed this scorching set:
Freeformaniacs Round 10 – Sky Dragon (04/07/2013) by Freeformaniacs on Mixcloud
No actual American freeform tunes were played (!), but great joy was had by all. 'Merica.
For my mix, since this was the 18th in my long-running Rampage Turbo series, I wanted to do something special, and, since I am a bit of a geek, I decided the best way to celebrate was to go back to the roots of the series and pick three tracks from each of the first six mixes (three times six equals eighteen, geddit?) and then mix them up in a nice way. I figured that would be a bit of a fun way to dig out some tunes I hadn't played in a while, and I deliberately went for a mix of time-honored classics and some more obscure bits, like the two tracks from Bionic, which was a pretty excellent, though sadly unknown, experimental Dutch trancecore label. Given that I was trying to fit eighteen freeform tracks into just an hour, the mixing is also inevitably pretty frenetic … which is just how I like it!
This is also a good time to announce some changes that will be happening in my life; I have got a new job at Viewster, a Swiss VOD startup, which I will be starting in August, and as part of that we will (probably) be moving to Berlin in the fall, so I am most likely going to have to step back from my regular involvement with the Freeformaniacs show, and since I don't know how long it will take to get everything up and running in Berlin I am going to try to do a lot of mixes over the next few months so I have some content stockpiled, a bit like I did before we moved to Edinburgh in 2009. Going back to my mix concepts for 2013 post, I have already done quite a few of the mixes I talked about, but there are definitely more possibilities. Among the mixes I want to do are a house/techno mix called Machines In Love (I have already recorded it, but I think it needs another go), a jump-up drum n' bass mix, an electro/techno mix for the Morally Diminished series, a 90's Session mix featuring some of my old cd's and tracks from the likes of the Chemical Brothers, Basement Jaxx, Daft Punk, etc, probably another atmospheric jungle mix, various freeform mixes, and, the biggest project, two epic two hour long old skool hard trance mixes to celebrate the move to the Continent, one covering UK stuff, the other on a Euro tip. Tell me what you want to hear in the comments!
Back to Rampage Turbo 18, here's a run-down of which tracks featured came from which mix: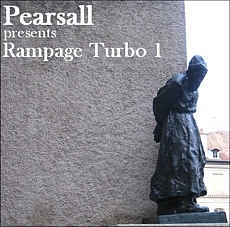 Rampage Turbo 1
Kevin Energy – Vertigo (Nu Energy)
Ramos & UFO – 1 to 1 (RSR)
Tazz & Element – Shape Shifter (Digital Beats)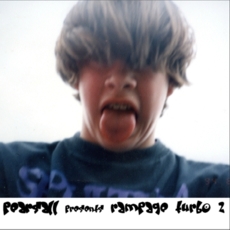 Rampage Turbo 2
DJ Slam – The Bell (Bonkerz)
Slam & Helix – Influence (Bonkers Unreleased Edit) (Bonkerz)
Sharkey – Product of Society (Sharkey's Hardcore Society Mix) (React)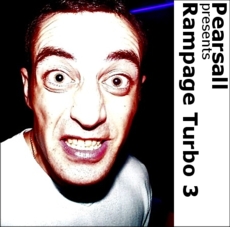 Rampage Turbo 3
Shanty & Impact – Inner Trance (Electronic)
Ramirez – Musica Makina (CLSM Hard Mix) (MOAS)
Tazz & Concept vs Impact – Hypnotizing Music (Electronic)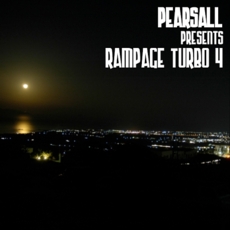 Rampage Turbo 4
KI-Real – Virus (Ferox Remix)
Sharkey & AMS – Mind Control (Bonkerz)
DJ Eclipse – Ultraworld 5 (Bonkers)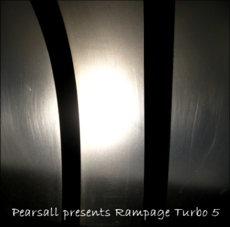 Rampage Turbo 5
Cris E. Manic – Acid Aftermath (Raw Elements)
CLSM – Hardstyle (G-Core)
Ferox – Fear(ox) (Bionic)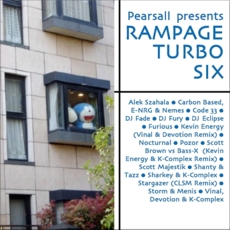 Rampage Turbo 6
Furious – Nightbreed (Electronic)
Scott Brown vs Bass-X – Pilgrim (Kevin Energy & K-Komplex Nu Energy Collective Remix) (Evolution)
Nocturnal – Fuck Existence (Digital Beatz)






To round things off, please make sure you check out some of the other mixes from the latest round of the Freeformaniacs show: