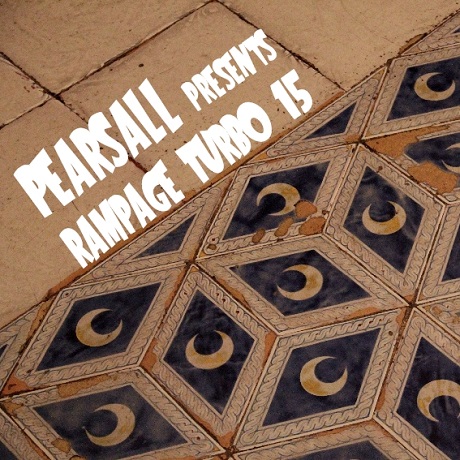 right-click on the title and save as to download
Mixed in London in January 2013, using two Pioneer CDJ1000s and a Pioneer DJM600 mixer
(121:11, 278 MB, 320 KBPS MP3)
Large cover
Cue file
Zip pack (split into separate tracks)
Style: Freeform Hardcore
Direct link to the mix: http://sonicrampage.org/mixes/rt15/Pearsall-RampageTurbo15.mp3
Tracklisting:
01. DJ Rx – Code Of Silence (Le Dos-On Remix) (Finrg)
02. Alek Szahala – Deimos (Finrg)
03. Aryx – Sylph (ReBuild Music)
04. Yuki Kajiura – Memaze (Nomic Bootleg Remix) (Unreleased)
05. Proteus – Get Fire! (Watchtower)
06. Qygen – Temporal Temple (Watchtwower)
07. Wyrm – Can't You See It? (Electrode)
08. Lost Soul – Twisted Dream (Watchtower)
09. Amini – Guitarian (Smiling Corpse)
10. Substanced – Crank Cleopatra 2012 (Finrg)
11. Endemic – Hurricane (Watchtower)
12. Aryx – Chaldea (DJ Fury Remix) (ReBuild Music)
13. Epyx & Cyrez – Prelude (Penguin Conspiracy Remix) (Electrode)
14. Substanced & Alchemiist – Permission To Die (Finrg)
15. Douglas & Remane – Disorder (A.B.'s London Techno Remix) (Stamina)
16. Transcend – The Calling (ReBuild Music)
17. Transcend & Dyzphazia – Tormenting Flames (Relentless)
18. Ionosphere – PYLAAM (Electrode)
19. Lost Soul – Sacrifice Feat. Dark Angel (Endemic Remix) (Watchtower)
20. Penguin Conspiracy – Tripswitch (Electrode)
21. Substanced – Ghost Of The Future (Watchtwower)
22. Substanced – Stockholm Syndrome (Smiling Corpse)
23. Substanced – Shadows Of Tomorrow (Finrg)
24. Amini – Lost Elegy (Thank You For The Horse)
25. Nomad – Lose It (Transcend Remix) (ReBuild Music)
26. A.B. – Escapia (Stamina)
27. Eryk Orpheus – Benodihydrochloridebenzylex (Eryk Orpheus)
28. Le Dos-On – Flame
29. Alchemiist – Fate (Finrg)
30. Le Dos-On – Unelma (Relentless)
31. Substanced – Reptile Zoo (Finrg)
32. Aran – Taranis (Qygen Bootleg) (Qygen)
Enjoy this mix? Please consider making a donation to help support Sonicrampage
Cover: A floor detail from the Siena Duomo, taken December 2012
First of all, I would like to thank those of you who have donated to Sonicrampage … you can expect a little goodie in your email in the next few days! If you haven't donated, and you like this site and would like to support it, please consider making a small donation.
Secondly, I am still looking for opinions on my proposed mixes for this year, so please have a read of that post and leave a comment with your thoughts …
Finally, to the business at hand … the fifteenth edition of my long-running Rampage Turbo freeform hardcore mix series!
I would like to apologize for how long it has taken me to get this mix up on the blog; I actually recorded this back in January, so it's probably been about five weeks now. A very poor show!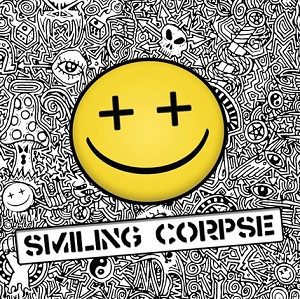 Even so, hopefully it has been worth the wait. Those of you who follow the Freeformaniacs Mixcloud account might have heard the streaming version, but I am excited to now present this mix for download. With volume fifteen being something of a milestone, I wanted to go in a slightly different direction from what I have been doing recently with the Rampage Turbo series, by instead making a fully modern freeform mix.
Originally, Rampage Turbo was the freeform strand of my wider Rampage series of mixes, but it went into hibernation for seven years after Rampage Turbo 7. Why? Well, in all honesty I stopped buying freeform and hard dance in general on vinyl at that point, and I stopped listening to freeform so much, because I felt that the scene had gone a bit stale, and there were other forms of music I was more interested in. This is not to say that I hated freeform, just that I wasn't paying as much attention to what was happening with the scene.
This actually changed when I did Rampage Turbo 8 in the autumn of 2011. Firstly, I had forgotten how much fun mixing freeform was, and, secondly, the reaction from the freeform community to the mix was heart-warmingly good. It was featured on the Thank You For the Horse blog and it also led to me being asked to join the Freeformaniacs crew as a resident dj. In the 16 months since then I have done another six freeform mixes from my record collection, covering a variety of different angles on the old skool freeform sound, including three special themed mixes, 10's Finrg special (named the #1 freeform of 2012 by Thank You For The Horse), 13's tribute to Stage One Music, and 14's journey into Nu Energy b-sides. It's been a lot of fun rediscovering my record collection (and building on it!) – and it's also been great to, in the process, reconnect with the global freeform scene. Unbeknownst to me when I dropped the needle on the first track on Rampage Turbo 8 was the fact that the freeform scene was about to enter a very exciting period! With the retirement of Kevin Energy and Sharkey in 2011, freeform could have withered away, but the hard work of labels like Watchtower, Smiling Corpse, Finrg, Stamina, ReBuild, and Shanty's new Electrode project, as well as raves like I Love Hard Beats, Munted, and Sinistry has meant that freeform music is the healthiest state it has been for quite some time.
Since Rampage Turbo 8 turned me back on to the scene, I have listened to a lot of new freeform, and so for this fifteenth edition of the series I wanted to put together a mix that could capture in one place as many of these amazing new tunes as possible. After all, I love to listen to my own mixes …
@sonicrampage I don't think so – it's ur fave tunes mixed together exactly the way u want to hear them. Few djs do that other than yourself!

— Chris Skelp (@Skelp) January 31, 2013
Now that I manage the Freeformaniacs schedule, I had first dibs on choosing slots, so I purposefully snagged two hours for myself to get a nice big slab of time to work with. The next step was to figure out a way to play the tunes, my good friend Jamie had a pair of Pioneer CDJ100s that were gathering dust and that he didn't mind me borrowing for a few months. So … score! The last thing left to do was to figure out how to mix with CDJs, but after about ten days of practice I was competent enough to do this mix. It was a bit of a challenge, but I think I acquitted myself quite well over all.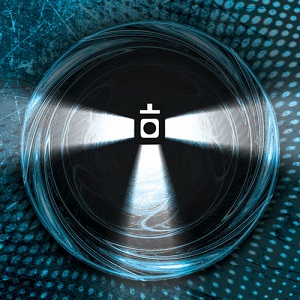 Doing an entire mix with CDJs was … interesting. It was actually less difficult to pick up than I had anticipated, which was a pleasant surprise. I guess the reason for this is that the biggest challenge with mixing (or at least what I found to be the biggest challenge when I was learning), is training your ears to separate two sounds and understand their relationship to each other, i.e. being able to intuitively understand the answer to the question: are these two tracks in sync? Having been mixing for 16 years, obviously I already knew this when I set the CDJs up, so the main challenge was mastering the different mechanics of mixing on CDJs, such as how to cue and how to make subtle pitch adjustments (since I have always used both the platter and the pitch control with vinyl).
It has been actually really cool to have mixing access to so many tunes that I only had digitally or on cd, and, over the next few months, I plan to do a bunch more mixes with these CDJs. Even so, I do have to say that I think that the actual mixing process on CDJs is not quite as much fun as mixing records. This might be me descending deep into pretension, but mixing with vinyl is a more physical process, and I quite like the (pun intended) hands-on nature of mixing with vinyl, the sense that you are literally manipulating sound. I understand the criticisms of vinyl lovers by people who use syncing technologies that, oh, matching beats isn't that hard and blah blah blah, but I don't think anyone has ever said that locking beats for a few bars is that hard – when you are mixing with vinyl keeping the beats matched just adds an extra layer of challenge to everything you are doing. It's one more thing to worry about, and I've always loved that high wire balancing act feeling, where you go deep into the mix and you are cutting and chopping, and you can hear things starting to slide out, but you are making the necessary adjustments to keep the whole thing rolling forwards … it's a nice little rush. Fuck it, this is my hobby, it might as well be fun.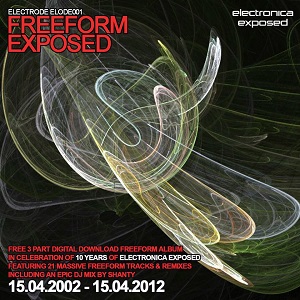 So, for me, mixing on CDJs wasn't quite the same … but! (There's always a but.) But doing this mix was awesome fun, because, having two hours to use, I really had a good opportunity to cram in as many of my favorite freeform tunes from the last year or so as I could.
To give you a run through of the mix, it kicks off at 165 bpm with a trio of tunes that sit on the edge between hard trance and freeform before moving into darker territory with Nomic and Proteus. Tracks six through eight are all examples of utilizing psy trance elements in freeform, as things get nice and weird with Qygen, Wyrm, and Lost Soul, before the mix shifts up in gears with the arrival of the first properly anthemic tune – Amini's 'Guitarian', one of the standout tracks on Smiling Corpse's first release. That's followed by one more Finnish tune, from the master himself Substanced, before I shifted to three tracks/remixes by UK artists – Endemic, DJ Fury, and Penguin Conspiracy – that showcase that hard acid trance vibe that was so much a part of the original freeform sound. A quick sideways flick into the ruthless Permission To Die is followed up by A.B.'s unique 'Disorder' remix, where schranz-style hard techno rhythms meet euphoric trance riffs, and then … well, something else. Three mellower tunes (well, as mellow as things get at 170+ bpm) – including Ionosphere's 'PYLAAM', a rare vocal fave of mine – cleansing the palate before stepping up things again with Endemic and Penguin Conspiracy. By this point, twenty tracks in, there's no point in messing around, which is why the big guns get wheeled out – my three favorite tunes from the unstoppable Substanced stacked up in a sequence of brain frying intensity. From there it's a straight run to the end of the mix, with more big tunes from the UK, Finland, and Japan appearing, before the final trio of tunes make their appearance – the galloping, twisting synths of Le Dos-On's 'Unelma', the relentless energy of 'Reptile Zoo' by Substanced, and, finally, the majestically twisted euphoria of Qygen's bootleg remix of 'Taranis', at which point two hours of gradually building mayhem concludes with one last explosion of pure sonic joy.
In case you hadn't guessed, I am very pleased with this mix. 😉
I hope you like it, too! If you enjoy this mix, please leave a comment either here or on Soundcloud.