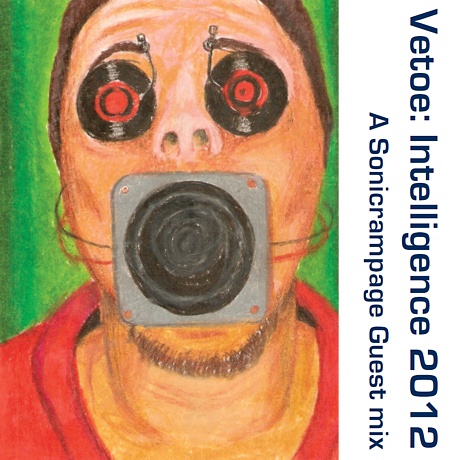 Right-Click, Save As to Download
Mixed in Miami, December 2012
(67:56, 156 MB, 320 KBPS MP3)
Style: Intelligent Drum n' Bass
Direct link to the mix: http://sonicrampage.org/guestmixes/vto/Vetoe-Intelligence2012.mp3
Tracklisting:
01. SDR & John B – The Busker (Shoebox) 1997
02. Voyager – Voyager (Lucky Spin) 1995
03. DJ Fokus – Pulse (Lucky Spin) 1995
04. Macka Brown – Slow Down feat. Robbie Craig (Labello Blanco) 1995
05. J Majik – Tranquil (Metalheadz) 1995
06. Nookie – The Blues (Reinforced) 1996
07. Essence of Aura – Northern Lights (Moving Shadow) 1994
08. PHD & MC Conrad – Reminiscent Rhythms (Ascendant Grooves) 1997
09. Jazz Vibes – Sax (Strictly Underground) 1995
10. Urban Jungle – Back In The Daze (Bad Breakbeat Boyz Mix) (Jungle Mania) 1995
11. Peshay – On The War Path (Street Beats) 1995
12. Subject 13 – Legacy (Subject 13) 1995
13. Spoon Curve – Just Can't See (Hopa Progressive Mix) (Quirky) 1996
14. Freefall – Mind Adventures (Flavour Tracks) 1995
15. Code Of Practice – Can We Change The Future (Sounds Of Life Remix) (Certificate 18) 1995
16. Blu Mar Ten – Futureproof (Good Looking) 1997
17. DJ Rescue – Untitled (Come Correct) 1995
18. DJ Surreal & DH Core – Perceptions (Rebellious) 1995
Enjoy this mix? Please consider making a donation to help support Sonicrampage
Cover: Self portrait by Vetoe. All of the photos featured on this blog post were taken by Flickr user Miami Fever, and have been used with his permission
Hello again!
Welcome to the second part of a veritable flood of content that is coming over the Christmas period. Having already posted my Rampage Turbo 14 mix last week, I am very excited to kick off a series of excellent guest mixes starting with Miami's Vetoe. Vetoe is a fantastic drum n' bass dj who I first discovered on the Ragga-Jungle.com forums a year or two back; he's a great dj, and I'm very excited to have him contribute a mix to the site.
His mixes are always excellent in terms of track selection and programming, and the bastard also clearly has one almighty record collection (and yes, I am jealous). I generally consider myself pretty well informed about the golden years of drum n' bass, but every time I listen to one of his mixes I find myself constantly jumping back to the track listing going, "This is awesome! How did I not know this tune before?!?"
This mix is no exception. A look back at the deeper side of drum n' bass from the mid-90's, 'Intelligence 2012' sees Vetoe range from deep and mellow rollers to emotional Amen smashers. It's a superior mix from an exceptionally talented dj, and I am extremely proud to host it at Sonicrampage.
If you enjoy this mix, please share it with your friends!
Here are a few words with the man himself: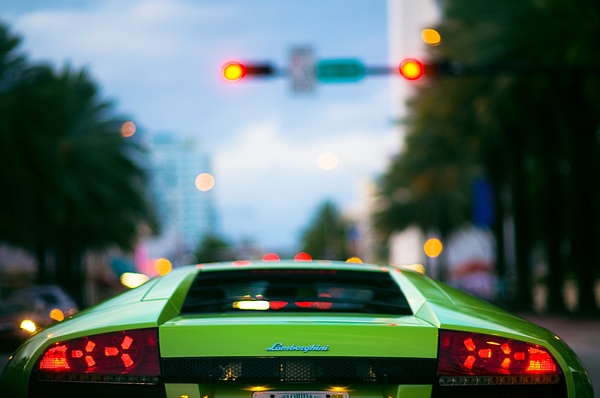 Pearsall: First question, keeping it simple. Who? What? Where? When? Why?
Vetoe: My name is Mike Steinberg. I'm a 32 year old public school art teacher living in Miami-Dade County.
Where did your dj name Vetoe come from?
The name Vetoe is my tag name from way back when I did graffiti. A bunch of friends knew me as Vetoe so I just stuck with it when I got into DJing.
Before going on, it would be great to hear your thoughts on this mix – can you talk us through it? I.e. what are some of the key tracks, what was the thinking behind the overall approach, as well as the structure of it, and so on?
This mix was meant to showcase my true love and passion for drum & bass music … especially the classics! I set out to create a journey into old school Intelligent and Hardstep DnB. Like a majority of my mixes, I like to start out with some mellow rollers and finish with some hard hitting amen tunes. Doing this kind of reminds me of a storm rolling in … calm at first and then just all out chaos! The tunes I selected for this mix are without a doubt some of my personal favorites.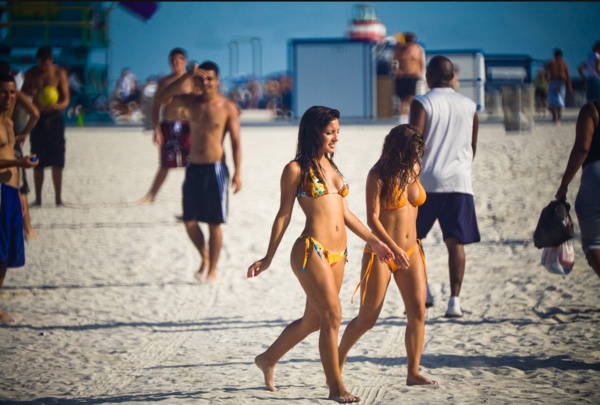 I know you're from Miami, but I've never been further south than Orlando, so I have to say that my vision of Miami is, basically, palm trees, cocaine cowboys, Cubans, Haitians, girls in bikinis, guys with gold chains, the grandparents of pretty much all of my Jewish friends from New York, Miami Bass, and all the rest of the usual stereotypes. What's your Miami like and does it have any connection to my half-assed vision of it?
LOL! You aren't too far off with your description! Are you sure you never made it down here?
You only left out our fair weather sports fans!
For me, Miami has it's good and bad sides. My favorite part of living down here has to be the weather. I consider myself a die hard weather fanatic and live for the daily summer time storms. The heat and humidity can be a bit much, but eventually you just learn to live with it.
The worst part of living here has to be the drivers and traffic we all deal with here on a regular basis. Each morning commute is a scary adventure that leaves you shaking your head in disgust and disbelief! I truly have a love and hate relationship with this city!
If someone were to visit Miami for the first time, where would you recommend they go (as well as where not to go)?
If anyone were to travel to Miami, I would point them due South. The Florida Keys is where it's at! Laid back and sportsman paradise!
If they were dead set about staying local I would say hit up South Beach. Make sure to bring a ton of patience and money because you will definitely need it!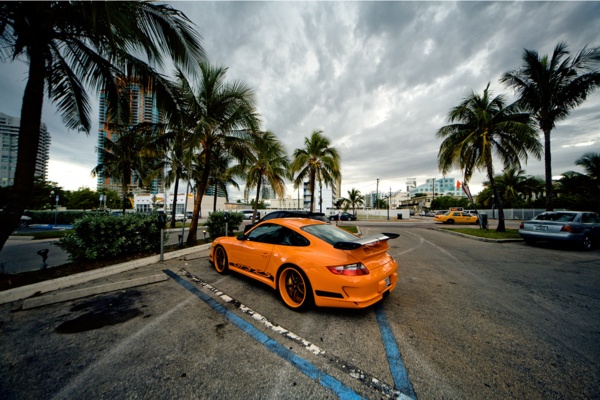 What's your favorite spot to eat at in Miami?
My favorite spot to eat in Miami is Casavana. In my honest opinion it has the best Cuban food around. If you visit Miami you must eat Cuban food. It's a sin not to!
When and how did you get into drum n' bass?
I got into Drum & Bass back in 1994. I went with a group of friends to a party/ rave up in Orlando. I was a little out of it that night, but coming from one of the side rooms I heard a new style of music that just blew my mind. I stumbled over and heard Nookie's Celebrate Life blaring from the speakers. I immediately fell in love with DnB. At the time I was playing drums so it was natural for me to be drawn to this style of music. About 4 years later I purchased my first set of decks and began building up my record collection.
What's the dnb scene like in Miami, and where do you fit into it?
The DnB scene in Miami has had its ups and downs over the years. In the 90's you could go to a party almost every weekend and hear DnB along with other forms of electronic music. Around '97 Beatcamp started up. It was a weekly Thursday night event on South Beach that started out in the small "Zanzibar" venue and eventually moved into "Mission" which was one of the largest clubs at the time. It seemed like Miami was embracing DnB with open arms.
After 2000 things changed. I could argue and make points, but for a lot of people the music didn't have the same clout. A lot people jumped ship and only the diehard fans are now left. Today there are still parties like "United DnB," but unfortunately that's about it. Every now and then a headliner will come down, but most of us have to travel up North or wait for the yearly Winter Music Conference in order to see some of our favorite producers.
As for me, sadly, I rarely play out these days. I do miss it, but my current set up at home keeps me happy.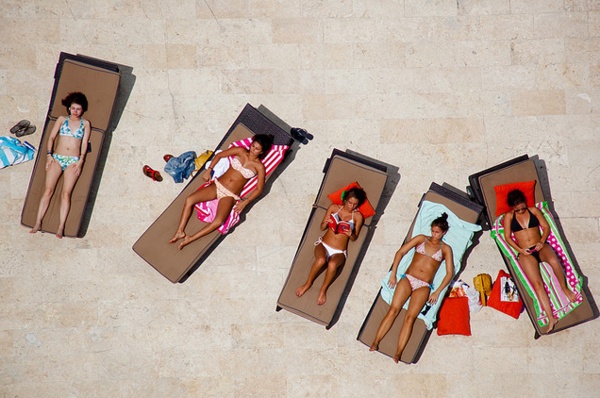 Did you start out with drum n' bass, or have you played other styles over the years?
When I first started buying records it was all mainly dnb, downtempo, and hip hop. Over the years I have also gotten into buying electro, classic rock, jazz fusion, funk, and just about anything else with a good beat!
Your record collection is obviously totally fucking ludicrous – as I mention in my intro, every time I listen to a mix of yours, I hear a bunch of amazing tunes I didn't know before. How many tunes do you own, and how much effort has gone into building up your collection?
Thanks!
Yeah, my record collection has been growing quite large over the years. It's a beast that I keep feeding!
My wife and family aren't too thrilled about how much of my paycheck actually goes into buying wax. Like my teaching job, I didn't get into DJing for the money. I do it because I love the music and playing it keeps me sane and happy. I'm still in the process of listing my collection on Discogs. Right now I'd say have around 4,000 records and 85% of those being jungle/ dnb.
When I go "hunting" as I call it, I'm always looking for the lesser known tunes. Anthems are great and all, but some of the real gems are from producers that almost no one knows about. Great music deserves to have its place in the sun.
You play across the full spectrum of drum n' bass, but is there a particular era/sound that is closest to your heart?
When it cames to DnB I have love for most styles with the exception of some from the last 10 years or so. If I had to pick a favorite year it's going to be '96. Picking a favorite style is just too damn hard.
What's the Heavysteppin' show about?
Heavsteppin' is a show that I have been doing on DnBtv.com for the past year. I wanted to do a show mainly to get me making more mixes. Recently I took a break from doing it due to personal reasons and technological difficulties beyond my control. I may or may not continue to do it, but I will still keep putting out mixes to share my love and passion for the music.
What other sets of yours would you recommend to people interested in finding out more about your style as a dj?
This summer I forked some money to Soundcloud in order to post more mixes. On my page you will find several mixes that showcase some of the styles of dnb that I am into. There are currently 2 Technical Itch appreciation mixes I did up there. Anytime I do an appreciation mix of a producer or label, I guarantee it will be a musical journey worth travelling!
Finally, thanks for the mix and for answering the questions! Anything more you would like to add?
First off I want to thank you for the opportunity to let me share my love and passion for dnb. I want to thank every one out there who has supported me and my mixes over the years. We are a worldwide family and need to stick together so the music can live on for many generations to come!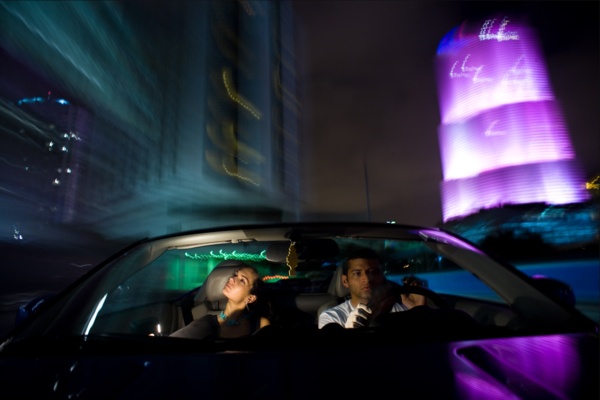 Next up: Flip, then Thumpa