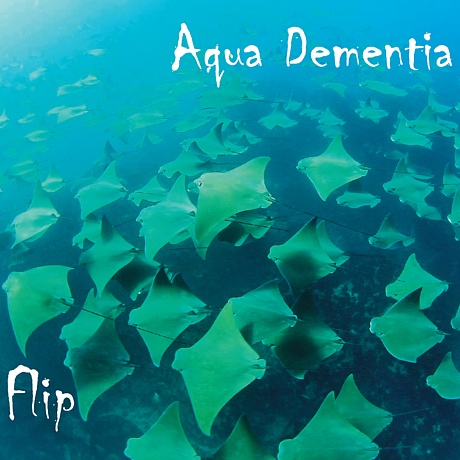 Available only as a zip file of split tracks
Mixed in London in 2012
(93:27, 214 MB, 320 KBPS MP3)
Style: Hard/Acid Trance from the late 90's/early 00's
Direct link to the mix: http://sonicrampage.org/guestmixes/flip/Flip-AquaDementia.zip
Tracklisting:
01. M-Zone – Barrage (Forever Forward)
02. Harem Doctors – Heartbeat (DJ Jam X & DeLeon's DuMonde Mix) (Harem)
03. Resident Aliens – Symmetry 2000 (DMD)
04. Sonik Kross – Walking With Dreamz (WellWicked)
05. Mark Ashley – Elevate Your Mind (Dynamix)
06. Choci & Mark Sinclair – Acid People (Choci's Chewns)
07. K90 – Receptor (Aquarius)
08. Parker & Clind – Generator (Bonzai UK)
09. Darren Shambhala – For All Mankind (Mission Traxx)
10. K90 – Species (Trash Compactor Remix) (Boscaland)
11. M-Zone – Observer One (New Planet)
12. K90 – Bomb Jack (Telica)
13. Lab 4 – Reformation II (DJ Oberon Remix) (Alien Trax)
14. Rozzer's Dog – World War 303 (Stay Up Forever)
15. DJ Riddler – Uprising (Matrix Mix) (Majestic 12)
16. Acid Ted – Punani (Acid Ted)
17. Choci & The Powder Front – Come Into My World (Destination Venus Mix) (Public House)
18. Lab 4 – Psychoactivated (Trebleate)
Enjoy this mix? Please consider making a donation to help support Sonicrampage
Cover: I got it from Reddit: I finally saw it, the mass stingray migration off the coast of Baja [1920×1280]
A new mix from Flip! If you enjoyed his freeform mix Mentasm which I posted back in 2011, then you will dig this excellent 90 minute journey through some vintage acid trance sounds.
Here's Flip's description of the mix:
This mix sort of happened by accident. About 18 months ago, after not touching my records for a good few years, I decided to flick through them all and remind myself of what I had, and to separate out the crap from the not-so-crap.

I was soon reminded of tracks such as Receptor, Observer One, World War 303 and the awesome Generator that were played by Mark EG and M-Zone on various Helter Skelter tapes that I was listening to in 1999 (those tapes were what made me want start mixing). So I kept those records to one side.

When I came across Come Into My World and Acid People I was taken back to when I bought those records on my first record shopping trip to Choci's Chewns back in 2000. I have a terrible memory generally, but I do tend to remember little things like that. The same with the brilliant Jam X and De Leon remix of Heartbeat, which I picked up in my only visit to Pendragon Records.

So gradually I was building up this little pile of my favourite records and before long I decided to record a mix. It turns out that this would be the last vinyl mix I'd ever record, so it seems quite fitting that this ended up being a collection some of my favourite records from when I first got into this music – a nice mixture of trance, acid trance, and techno.

Mixing wise it could probably be better, but I don't care as its the tunes that make this mix so special to me.
Merry Christmas!