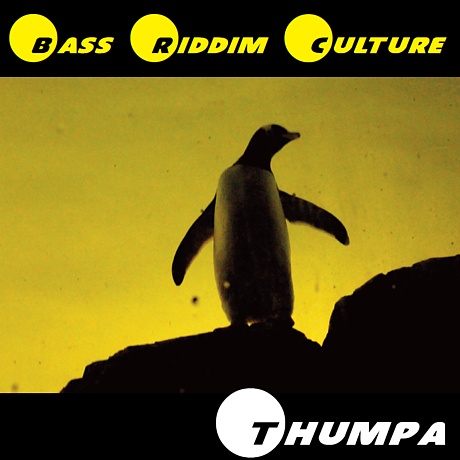 Right-Click, Save As to Download
Mixed in the UK, December 2012
(67:56, 140 MB, 320 KBPS MP3)
Style: Late 90's/Early 00's Drum n' Bass
Direct link to the mix: http://sonicrampage.org/guestmixes/tmpa/Thumpa-BassRiddimCulture.mp3
Tracklisting:
01. Ed Rush & Optical – Crash (Virus)
02. Moving Fusion – Atlantis (Ram)
03. Bad Company – The Fear (BC Recordings)
04. Jonny L – Piper (Grooverider Remix) (XL)
05. Bad Company – The Pulse (Prototype)
06. Breakbeat Era – Our Disease Tera (XL)
07. Souljah – Fade 2 Black (Hard Leaders)
08. Dillinja – Twist 'Em Out (Renegade Hardware)
09. Ram Trilogy – Titan (Ram)
>>>>Tribe Of Issachaar – Police In Helicoptor (Congo Natty)
10. Q Project – Champion Sound (Bad Company Remix) (CIA)
11. Total Science – Nosher (Baron Remix) (CIA)
12. Bad Company – Planet Dust (Prototype)
13. Ed Rush & Optical – Bacteria (Virus)
14. Dillinja – Hard Noize (Test)
15. Ed Rush, Optical & Fierce – Alien Girl (Prototype)
16. Simon 'Bassline' Smith & Drumsound – Odyssey (Prototype)
17. Wots My Code – Dubplate (Total Science Remix) (CIA)
18. Renegade – Dark Soldier (Dread)
19. Dillinja – All Aboard (Valve)
20. Pendulum – The Masochist (Breakbeat Kaos)
21. Roni Size & Reprazent – Trust Me (Talkin' Loud)
22. Original Sin – Don't Be Silly (Ganja)
23. Moving Fusion – The Beginning (Ram)
24. Mampi Swift – The One (Charge)
25. Moving Fusion – Turbulence (Ram)
Enjoy this mix? Please consider making a donation to help support Sonicrampage
Cover: Penguin enclosure, Central Park Zoo, New York City
Happy New Year and welcome back to Sonicrampage!
2012 was the best year yet for pageviews on the site, and hopefully this year I can build on that, and keep bringing you great electronic music mixes to download and enjoy. This week I will be posting my first new mix of the year, the ninth edition of my Drop The Hammer series of crate-digging mixes, alongside a review of 2012 on the site. Very soon I will also post some of my mix concepts for 2013 – it would be great to get your feedback on what you want to hear, too. Further down the line I will be contributing an old skool acid mix to the Old School Mix Marathon V later this month (check out the Old School Mix Marathon IV for last year's mixes, or visit Rampage Turbo 9 to hear my mix). In other news, I have now agreed to take on the management of the Freeformaniacs podcast, and there will be some exciting (or at least moderately interesting) news about that very soon.
Back to the subject at hand!
I'm very proud to kick the year off with this wicked guest mix from the head honcho of Rebuild Music, DJ Thumpa. Thumpa is a dj whose mixes I have enjoyed very much since first discovering them on the now-defunct USH (United States of Hardcore) forums a few years back. Although primarily a freeform/UK hardcore dj, Thumpa also plays across many different styles of electronic music … truly a man after my own heart! For this mix, he has contributed an hour's worth of awesome drum n' bass from the late 90's/early 00's, a period that I also love.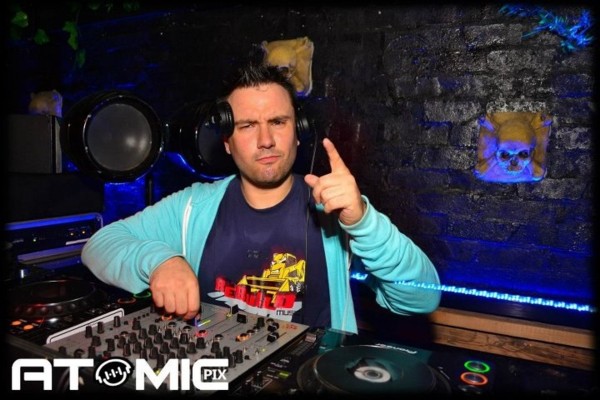 Pearsall: First question, keeping it simple. Who? What? Where? When? Why?
Thumpa: Thumpa, DJ and label owner and all round nice guy, sat at my desk pretending to work, Friday 4th January, because I've got 5 minutes to myself!
For those who don't know, what's ReBuild Music? How did it come about, and what's a brief history of it?
ReBuild Music is an exciting label covering all angles of hardcore music, from dancefloor stuff to freeform to breaks to gabber to vocal stuff to D&B to weird stuff and back again. I started the label in early 2009 as I was surrounded by great music and talented producers and it just made sense to try and make a difference. I've been playing this music for years, a lot of mates make music and always thought I had an ear for good music so running a label was the next step really. I don't make music and have no interest in that side but running a label just seemed the right thing to do, so in April 2009 I started releasing music digitally through Trackitdown, Juno etc. After 6 months I started to get really bored and wanted to do something with a bit more substance (I am very old skool when it comes to music and much prefer a physical format) so in early 2010 I released my first CD album 'Worldwide Freeform' and it just went from there really. I've now released 6 CD compilations and they've all sold out, done really well and had a lot of praise. Releasing albums is a lot of fun, I can put my personal touch on the releases and it's a lot more rewarding than uploading a track to Trackitdown!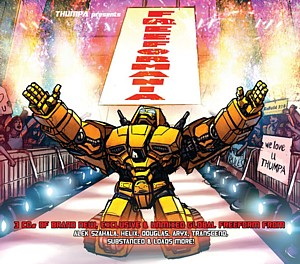 Your new ReBuild album, Freeformania, sold out in just over 48 hours – a pretty amazing achievement for a freeform album! Were you surprised it sold so quickly?
The albums have always done really well but the last album just went crazy. I know it's only a few hundred copies and hardly Simon Cowell stuff but to sell out in 48 hours was mental and it's only just sunk in. The album dropped at the right time, all the artists helped promote it and Cotts did a YouTube video that got 10,000 views in a few days, so I think all the stars were aligned for this one! Freeform is the smallest dance music scene in the UK by far, but the people are passionate about it and (in my opinion) good music always sells. I'm already thinking about the next album, should be out in summer 2013.
Congratulations on your recent nomination as Best Breakthrough DJ at the Hardcore Heaven Awards – how did that come about?
Thanks! I haven't really thought about it to be honest, seeing as I didn't win haha! I've never been on any Hardcore Heaven nominations before, despite playing at big raves for nearly 10 years and getting booked by everyone, so it was nice to see my name on the list for once. However I'm getting too old for the popularity contest that is the hardcore scene, so I just do what I do and if people like the label and my DJ'ing then that's cool, and if they don't then there's plenty of music about that they will like! I never intended the label to become a vehicle for getting gigs (honest!) but I seem to be getting booked on the strength of my releases, which is nice as I think having good taste in music is 99% of what DJ'ing is about. DJ'ing is nothing to do with making music folks, its simply playing good music.
MC's over freeform – what do you think?
I love MC's full stop! I don't need them to have a good night at a rave but I listen to a lot of hardcore, drum & bass and garage stuff and the MC can make a set, especially my old tapes I've got from back in the day. Fortunately the only MC's who do regular freeform sets over here are Obie, Macca, Frikshon etc and they know when to talk and when to shut up, plus they love the music. I never understand it when people hate MC's, I idolised people like Storm, Ribbz, Stevie Hyper D, Sharkey, MC MC, GQ etc when I was younger and when an MC does his job he can really enhance a set. MC's talking over vocals and breakdowns and doing huge 64 bar lyrics though….urgh.
Although you are probably best known as a hardcore/freeform dj, you play a range of styles, like drum n' bass on this mix – what's your favorite style of music, if you have one?
I dunno man, it sounds cheesy to say I love everything but I honestly just love good music. I love new and old hardcore and freeform, new and old D&B, most styles of gabber, new and old trance, old garage, all kinds of old skool and everything in between really. I had a great musical upbringing (my Dad is a DJ still playing soul and blues) so I just appreciate it all, as long as it's good. Saying that, my favourite music to mix is hardcore and drum & bass, I've got thousands and thousands of records and I'm running out of space.
In terms of this mix, can you talk it through? For example, what's the idea behind the track selections, the progression, etc?
I never really plan a set (unless its going on a CD pack or a big set) so when I record sets at home I just pull out all my favourite records and press record. I know a lot of these tunes off by heart so did a few double drops and stuff, but apart from that I just threw it together really. My DJ'ing is never perfect and I'm hardly Mr Technical but I dunno, I just mix how I'd like to hear them played at a rave! This D&B set doesn't REALLY progress, it's just a lot of favourite tracks, but usually I do try and progress a set so it gets harder, deeper, faster…whatever. My hardcore sets at gigs always do that anyway, I think it's very important to start somewhere and finish somewhere else when you play a set.
What makes this particular era of drum n' bass stand out for you?
Well I'm 30, so when I was 15 in 1997 I started going to raves and buying records, so most of my D&B collection is from early 97 to 2002 ish, which co-incidentally I think is the golden period of D&B (I would say that though!). My best memories of D&B raves is 2000-2002 when I got booked at 'Technique' (Simon Bassline Smith's night in Derby) and me and my mates went to every Slammin, Accelerated Culture etc. Great, messy times with loads of exciting music!
Who are your favorite drum n' bass DJ's and producers?
My favourite DJs of that period were Andy C and Mampi Swift (Mampi's sets in the early 2000's were just madness) but I've always had a soft spot for Ray Keith's mixing style and Kenny Ken's tune selection. When it came to producers, I was a huge fan of Twisted Individual from 1998 onwards and I've followed his career for 15 years now, also I loved Bad Company, Total Science, the Hardware stuff, Ed Rush & Optical and of course Ram Records. I used to buy records from Hazard at Music First in 99/2000 and its been great watching him become a huge player in D&B over the last 10 years, he's always been a favourite of mine since he made 'Year 2000' and his live sets are something else, 40/50 tracks in an hour and he really plays everything!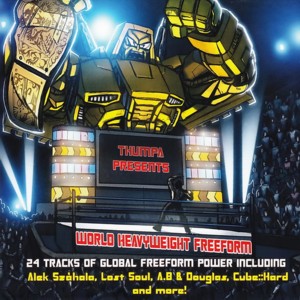 What's been your biggest achievement as a dj?
Definitely playing main room at Uproar in 2004 was the first big achievement, it was amazing playing my first proper big gig to 2,000 people in Coalville. Playing at FINRG in Finland last year was great, playing main arenas to thousands of people at Vibealite was also amazing, I still remember Hixxy sending me a CD full of new Raverbaby promos on the day of the gig and I couldn't wait to play them! Since then I've had a few moments where I've not quite believed my luck, getting on HTID, Vibealite & Hardcore Heaven tapepacks and seeing my name next to people like Hixxy, Scorpio, Brisk…that is a big thing for me because I've never been into pop music, when I was 14/15 DJs were my pop stars and I looked up to them, so to be on the same lineups and class some of them as mates is a big thing for me. Just getting booked regularly is a blessing, as I've never made tunes or tried to get bookings by kissing bottoms, just playing the music I like and trying to play cool, different music. The hardcore scene is full of Darren Styles and Gammer wannabes but I've always just been a DJ and a fan of solid music, I think that's a good thing in this modern era of DJ'ing.
What do you have in store for 2013?
The next ReBuild album will be out sometime in the year, so keep a look out for that, plus I might be mixing a popular album series at some point in 2013. I'm releasing an album with a big label at some point too, as I've made it my goal to get people working together this year. I've got gigs at Uproar, HU and some others coming up but the year is early yet…we'll see where it takes me. I'd like to start a family at some point soon so music might take a back seat for a while, but I'm looking forward to label projects already.
Finally, thanks for the mix and for answering the questions! Anything more you would like to add?
If you haven't heard of me please check out my Facebook and my Soundcloud where you can check out mixes, gig info and other stuff. If you haven't heard of ReBuild Music please check out YouTube and Discogs, unfortunately none of the albums are available now but I release 2 a year and they are always good! I could have littered this interview with wrestling catchphrases but I chose not to, better get some in there! If you smell what the rock is cookin', Austin 3:16 just whooped your ass, woo woo woo you know it, YES YES YES, can you please shut the hell up? Erm…that's about it. Shouts to everyone who knows me, Tansy, my Lichfield boys, the HU boys, HBC boys, all the label fans…big up bo bo bo bo BOOOOO!